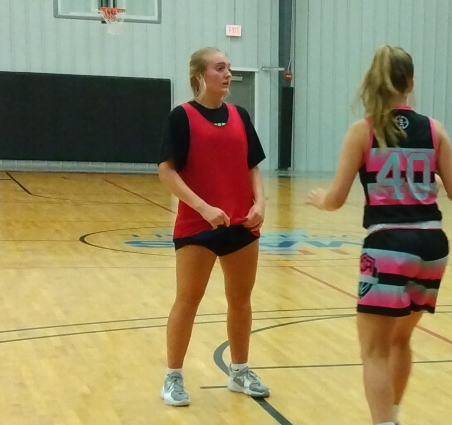 Posted On: 06/15/22 10:58 PM
The MAYB Summer Kickoff ran late Friday, June 10, through Sunday, Previous reports from days 1 and 2 focused on notables from that day without duplication.  This article will share info on players new to the PGH Kansas that competed in the 11th and 12th grade division.
Olivia Antonovich, 5'5", PG, Newton, Central Kansas, 2023 - Antonovich showed quickness and perimeter shooting ability.  Slides well off the high screen to receive a pass to hit the three ball.
Sophie Hurley, SG, Maize South, 2024 - Zone buster shooter. MAYB Summer Kickoff 6.11.22 - playing with HS team - Zone buster perimeter shooter. Limited ball skills but runs well, moves well without the ball, and defends with steady quickness. Can dribble at speed and finish in transition off the steal. Can make the soft off-side wing to opposite side block lob.
Lauren Kice, 5'10", SF, Kapaun Mt. Carmel, KYD, 2025 - Slender build run has good transition speed, is