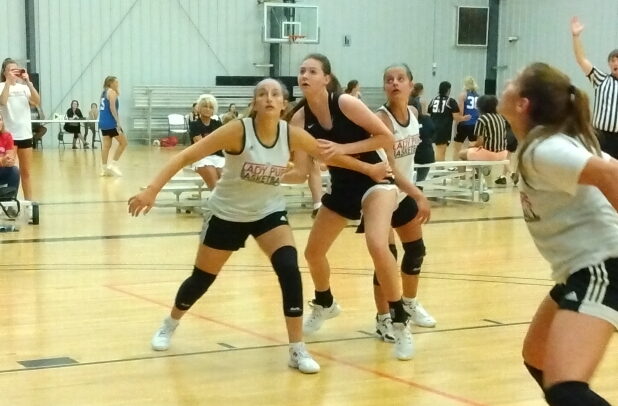 Posted On: 06/14/22 7:30 PM
Day 2 of the MAYB Summer Kickoff started bright and early Saturday, June 11, in the Wichita area.  37 teams from multiple states made up the 11th/12th grade division.  Pool play began Friday night, June 10, and continued into Saturday.  Bracket play began Saturday afternoon. Play wrapped up Sunday.  While some 2022s are playing my coverage is encompassing 2023 and younger players.  Below are some rough, quick notes on several players I saw Saturday unduplicated from Friday.
Chloe Clevenger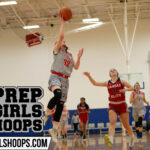 Chloe Clevenger 5'6" | PG McPherson | 2023 State KS , 5'6", PG, McPherson, 2023 - High motor on display on both ends. Transitions well with strength and handles. Smart defensively. Late against Emporia picked up two steals that turned into layups for her in two trips.  First she left who she was guarding to double the point guard, who had picked the ball up, from behind.  Ripped the ball away and off she went.  Second, jumped the passing lane to pick a pass to the same point guard. Same result.
Oen Deters Oen Deters 5'6" | SG Centralia | 2025 State KS , Centralia, SSA Gameball Ingram, 2025 - Deters unofficially extended her three point range to the first volleyball line in the back court when she hit a all-net bomb game winner with seconds left. Officially,