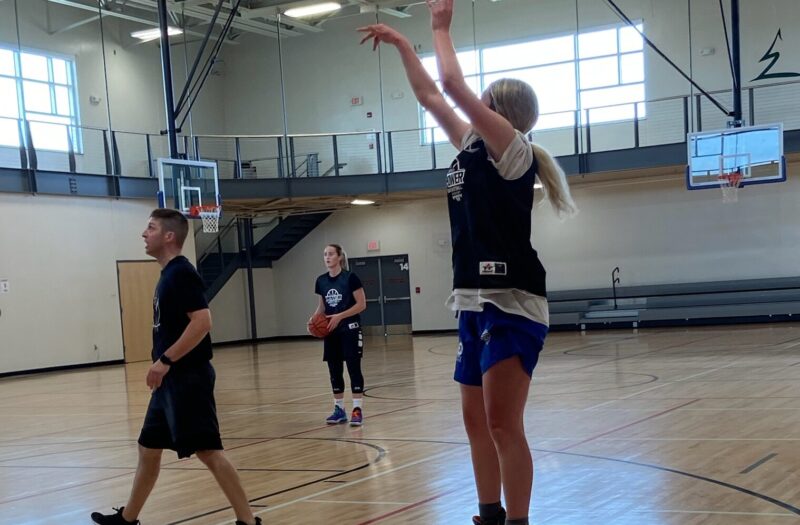 Posted On: 06/17/22 9:41 AM
Sanford Academy "Who's Next Combine" Class of 2024 players.
Jocelyn Schiller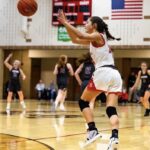 Jocelyn Schiller 5'7" | PG Grand Forks Red River | 2024 State ND - Red River High School
There is a ton of good things to say about Jocelyn, she is a player every coach would want on their team, and a player who can run an offense, and find a way for herself or teammate to score.  She has an incredible knowledge of the game and can handle the ball very well. She proved this last year as she respectively averaged 21.4 ppg and 5.7 apg.  She knows what's happening on the court, knows her role and is a 100% baller.  She has a good future ahead of her. There is no doubt she is a player to watch next year.
Hannah Leverson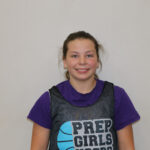 Hannah Leverson 5'4" | PG Sisseton | 2024 State SD : Sisseton High School
Hannah may not be the biggest player on the court, but she leaves a big impact that's for sure.  I was really impressed with her speed and defensive skills.  She is one of those players that does not lay off and will do anything to force a turnover and has good footwork.  Offensively, she can knock um' down and isn't afraid to make the other team pay for leaving her open.
McKenna