The Sanford POWER Basketball Academy will be hosting it's "Who's Next" high school girls basketball combine. The event will be held at the Sanford Pentagon in Sioux Falls, South Dakota on Monday June 27th. It will feature prospects from South Dakota, Minnesota, and Iowa —highlighting the 2023, 2024, 2025, and 2026 classes. Measurables will be taken on the prospects, as well as drills, and some live-action basketball. PGH Dakotas will be there and will have you covered!
2025 class well represented —
The 2025 class is bringing the heat with a majority of the top prospects in the South Dakota class participating.
#1 SD 2025 prospect Brooke Jensen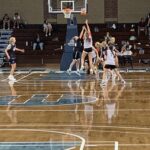 Brooke Jensen 6'0" | SF Vermillion | 2025 State SD will be there. The 2025 class also brings Reagan Rus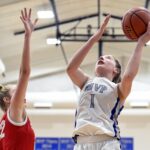 Reagan Rus 5'9" | SG Mt. Vernon | 2025 State SD , Logan Smidt Logan Smidt 5'7" | PG Brookings | 2025 State SD , Kasey Hanson Kasey Hanson 5'8" | PG Vermillion | 2025 State SD , Isabella Anderson Isabella Anderson 5'6" Milbank | 2025 SD , Isabelle Bloker Isabelle Bloker 5'5" | SG Sioux Valley | 2025 State SD , Madala Hanson Madala Hanson 5'4" | PG Dell Rapids St. Mary's | 2025 State SD , Keyra Kruse Keyra Kruse 6'0" | C Sioux Valley | 2025 State SD , and Krista Langager Krista Langager 6'0" | C Sisseton | 2025 State SD .
Jaida Young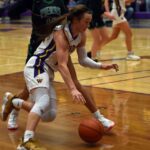 Jaida Young 5'7" | CG Watertown | 2023 State SD competed in the Fargo event and will also be at the Pentagon. From my reports, she was a major standout, so she's one to watch.
Ryann Barry Ryann Barry 5'7" | CG Pierre | 2024 State SD of Pierre is one I'm excited to see. We're fairly high on her ranking compared to the consensus. Feel like she is very underrated and she'll look to prove herself and bring some energy.
Also, I'm looking forward to watching some of the out-of-state prospects and the 2026 prospects.

Participant list:
2023
Ellie Lems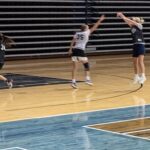 Ellie Lems 6'0" | SG Sioux Falls Christian | 2023 State SD  – 6'0 G – Sioux Falls Christian 
Jaida Young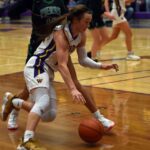 Jaida Young 5'7" | CG Watertown | 2023 State SD  – 5'7 PG/G – Watertown 
Maurina Street Maurina Street 5'10" | PF Milbank | 2023 State SD  – 5'10 PF – Milbank 
Savannah Armendariz Savannah Armendariz 5'7" | SG Rapid City Christian | 2023 State SD  – 5'7 SG – Rapid City Christian 
Alexa Ham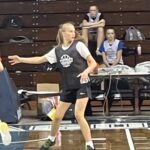 Alexa Ham 6'0" | SF Rapid City Christian | 2023 State SD  – 6'0 G/F – Rapid City Christian 
Taylor Shelstad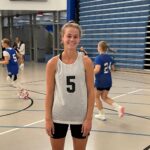 Taylor Shelstad 5'7" | PG Lac qui Parle Valley | 2023 State MN  – 5'7 PG – Lac qui Parle Valley (MInnesota)
Carlie Lawrence Carlie Lawrence 5'6" | CG Timber Lake | 2023 State SD  – 5'6 G – Timber Lake 
Trinity Watson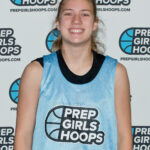 Trinity Watson 5'7" | CG Florence/Henry | 2023 State SD  – 5'7 G – Florence/Henry 
Chloe Dupree Chloe Dupree 5'9" | PF Dupree | 2023 State SD  – 5'9 F – Dupree 
Emily TerWee – 6'0 – West Lyon High School (Iowa) 
Ana Veldkamp – 5'10 – Southwest Minnesota Christian (Minnesota)
Jocelyn Barron – 5'11 – Southwest Minnesota Christian (Minnesota)
2024
Allie Kohn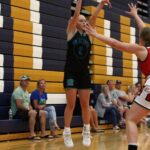 Allie Kohn 5'7" | CG Lemmon | 2024 State SD  – 5'7 G – Lemmon 
Hannah Leverson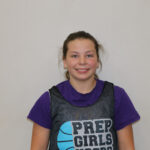 Hannah Leverson 5'4" | PG Sisseton | 2024 State SD  – 5'4 PG – Sisseton 
Lauren Grinde Lauren Grinde 5'6" | SG Tri-Valley | 2024 State SD  – 5'6 G – Tri-Valley
Taylor Watson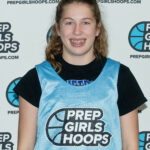 Taylor Watson 5'8" | CG Florence - Henry | 2024 State SD  – 5'8 G – Florence/Henry 
Caylin Kelly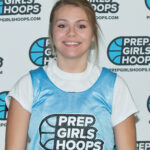 Caylin Kelly 6'0" | SF Florence/Henry | 2024 State SD  – 6'0 F – Florence/Henry 
Abby Aslesen Abby Aslesen 5'11" | SF Howard | 2024 State SD  – 5'11 G/F – Howard 
Sydney Olson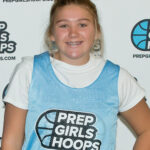 Sydney Olson 5'7" | SF Garretson | 2024 State SD  – 5'6 G – Garretson 
Skyler Volmer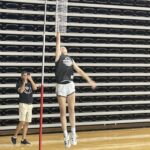 Skyler Volmer 5'9" | PG Lyman | 2024 State SD  – 5'8 G – Lyman 
Kinsey Evans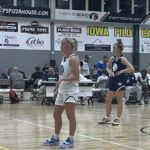 Kinsey Evans 5'5" | CG Chamberlain | 2024 State SD  – 5'6 G – Chamberlain 
Haley Bergan Haley Bergan 5'5" | PG Brandon Valley | 2024 State SD  – 5'5 PG – Brandon Valley 
Ryann Barry Ryann Barry 5'7" | CG Pierre | 2024 State SD  – 5'7 G – Pierre 
Stevie Wittler Stevie Wittler 5'6" | CG Sully Buttes | 2024 State SD  – 5'6 G – Sully Buttes 
Lily Klein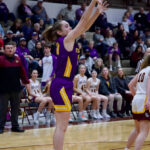 Lily Klein 5'9" | SG Flandreau | 2024 State SD  – 5'11 G/F – Flandreau 
Rae Vines Rae Vines 5'6" | CG Dupree | 2024 SD  – 5'6 G – Dupree
Amia Cottier Amia Cottier 5'6" | CG Bennett County | 2024 State SD  – 5'6 G – Bennett County 
2025
Morgan Johnson Morgan Johnson 5'8" | SF Sioux Falls Roosevelt | 2025 State SD  – 5'8 G/F – Sioux Falls Roosevelt 
Kasey Hanson Kasey Hanson 5'8" | PG Vermillion | 2025 State SD  – 5'8 PG – Vermillion 
Reagan Rus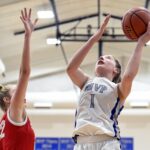 Reagan Rus 5'9" | SG Mt. Vernon | 2025 State SD  – 5'9 G – Mt. Vernon
Keyra Kruse Keyra Kruse 6'0" | C Sioux Valley | 2025 State SD  – 6'0 C – Sioux Valley 
Krista Langager Krista Langager 6'0" | C Sisseton | 2025 State SD  – 6'0 C – Sisseton 
Ryan Hanssen Ryan Hanssen 5'10" | SF Lennox | 2025 State SD  – 5'9 PF – Lennox 
Logan Smidt Logan Smidt 5'7" | PG Brookings | 2025 State SD  – 5'7 PG – Brookings 
Tyra Berry Tyra Berry 5'6" | SG Milbank | 2025 State SD  – 5'6 G – Milbank 
Brooke Jensen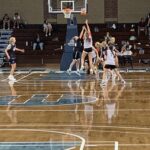 Brooke Jensen 6'0" | SF Vermillion | 2025 State SD  – 6'0 F – Vermillion 
Brynn Vanbockern Brynn Vanbockern 5'6" | CG Harrisburg | 2025 State SD  – 5'6 G – Harrisburg 
Isabella Anderson Isabella Anderson 5'6" Milbank | 2025 SD  – 5'7 PG – Milbank 
Isabelle Bloker Isabelle Bloker 5'5" | SG Sioux Valley | 2025 State SD  – 5'5 G – Sioux Valley 
Madala Hanson Madala Hanson 5'4" | PG Dell Rapids St. Mary's | 2025 State SD  – 5'4 PG – Dell Rapids St. Mary's
Ruby Rice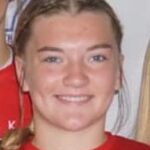 Ruby Rice 5'7" | CG Sisseton | 2025 State SD  – 5'7 – Sisseton 
2026
Kate Scharf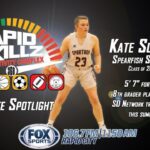 Kate Scharf 5'7" | CG Spearfish | 2026 SD  – 5'7 G – Spearfish 
Jenna Miller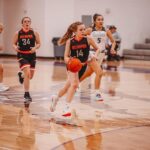 Jenna Miller 5'7" | PG Dell Rapids | 2026 SD  – 5'6 PG – Dell Rapids 
Harley Koth – 5'9 – Beresford 
Emery Larson – 5'4 – Chester 
Amari Ward – 5'5 – Brookings