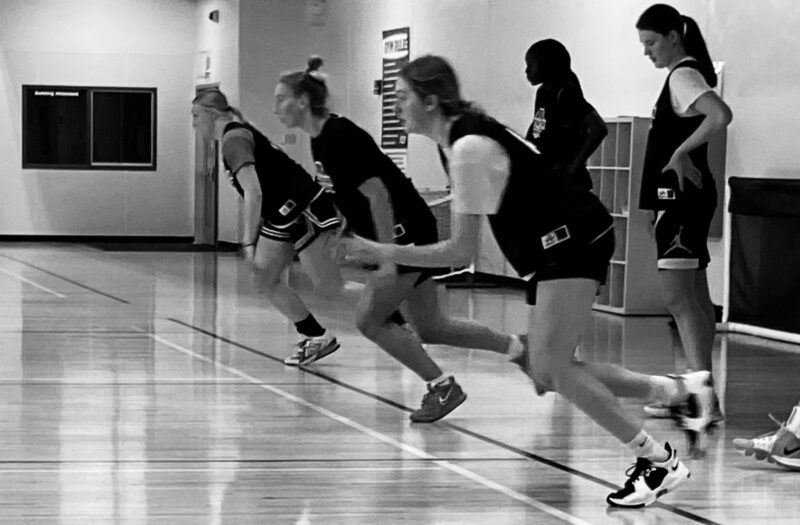 Posted On: 06/21/22 7:46 AM
Emerson Johnson Emerson Johnson 5'7" | SG Wyndmere/Lidgerwood | 2025 State ND : Wyndmere Public School
Emerson has many good qualities to her game.  One thing that really stood out was how well she could knock down the open shots weather it was outside, or inside.  If you left her open, she was going to make you pay.  She has a great skill at seeing the floor, open teammate and can pound the lane when she wants.  Overall she is a good player, and I'm excited to watch her.
Liv Jung: Fargo Sheyenne High School
Liv stood out to me defensively, she moves extremely well and is great at applying pressure to the offense.  Offensively you can tell she has put up some shots in the off season.  She is really consistent at knocking down the 10-15' jump shots and loves the open shot.  Don't leave her open, she can knock um' down.
Lauren Reardon Lauren Reardon 5'8" | SG Grand Forks Central | 2025 State ND : Grand Forks Central High School
For a freshman, Lauren is a beat.  She averaged 15.5ppg this year on her varsity squad and I can see her jumping that up a bit in the next few years.  She is a superior ball handler, and can score from about anywhere on the court.  She