The SCBCA Summer Showcase had just too much talent to put all in one article from the 2025 Class. Let's dive into Part 2 from this outstanding class right here on your source for basketball coverage in the Palmetto State.
Jehmyah Chisolm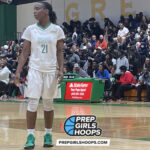 Jehmyah Chisolm 5'5" | CG Summerville | 2025 State SC – Summerville HS (pictured on front)
Chisholm saw good minutes last season on her way to making it to the Class 5A State Championship Game. Jehmyah scores the ball in transition or by knocking down the 3-ball (which she did a few times today). She was able to touch the paint several times and finish around at the rim today. Chisholm will be relied on a lot this season to provide offense for the Lady Waves and Head Coach Calvin Davis.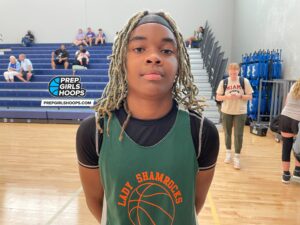 Destinee Tiller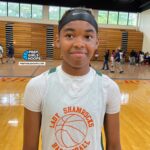 Destinee Tiller 5'5" | CG Eau Claire | 2025 State SC – Eau Claire HS (Columbia)
Destinee is relied onto do a lot for the Lady Shamrocks game in and game out. Tiller is a great athlete and does several sports besides basketball. She can push the rock up the floor in transition and find an open teammate for a good look. Destinee has a good basketball feel and will only get better in the years to come. Tiller plays a bit off the grid for now but look for that to change down the road someday.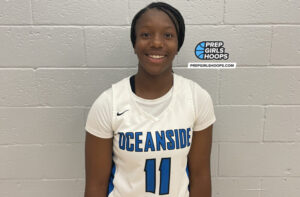 Kaylin Brown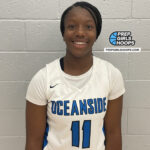 Kaylin Brown 5'9" | SF Oceanside Collegiate | 2025 State SC – Oceanside Collegiate (Mount Pleasant) 
Brown has a smooth game for a young age. Kaylin is always in control while on the floor with her decision making and shot selection. She does a good job if understanding when to slow it down and when to push the ball. Kaylin understands her role on this Lady Landsharks team and the future of the program.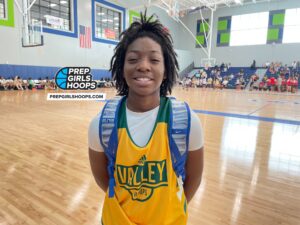 Zie'l Ratchford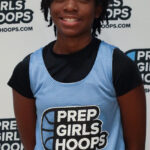 Zie'l Ratchford 5'7" | CG Spring Valley | 2025 SC – Spring Valley HS 
Ratchford plays the game in attack mode at all times. Zie'l is looking to score at the rim. She's a slasher deluxe on the floor for the Lady Vikings. Ratchford at times will leak out in transition for some cheapies going the other way. Zie'l is geared to score the ball for Head Coach Megan Assey.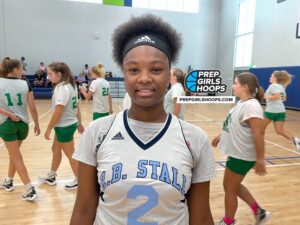 Brianna Williams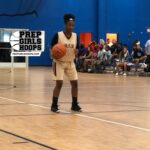 Brianna Williams 5'5" | SG Stall | 2025 State SC – Stall HS (North Charleston) 
Williams came to play today in a game vs Spring Valley HS we were able to catch. Williams really liked to sit in the corners and knockdown shots. Brianna hit several three pointers with us in attendance today. Attn: The Lady Warriors have another player that can shoot the ball!!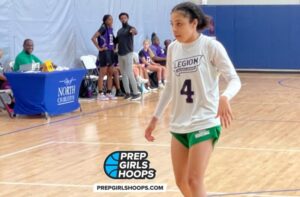 Serenity Woods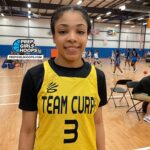 Serenity Woods 5'7" | SG Legion Collegiate Academy | 2025 State SC – Legion Collegiate (Rock Hill)
Woods and Stevenson happen to be sidekicks in this Lady Lancers backcourt for Head Coach Kevin King. Woods is best suited off the ball as a SHOOTER. Serenity can knockdown shots and that's what she does really well. She runs with Team Curry 15U on the Grassroots Circuit.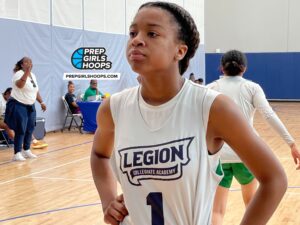 Aubrey Stevenson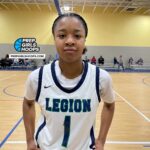 Aubrey Stevenson 5'7" | PG Legion Collegiate | 2025 State SC – Legion Collegiate (Rock Hill)
Stevenson is very smooth with her game on the floor. Aubrey keeps the ball on a string and gets to the cup very easily. She is a crafty passer almost a second or two ahead of her teammates at times. Stevenson plays with a bit of emotion and swagger in a very good way. Aubrey is ranked in the Top 5 in the Palmetto State and plays up an age group with Team Curry 16U on the Grassroots Circuit.