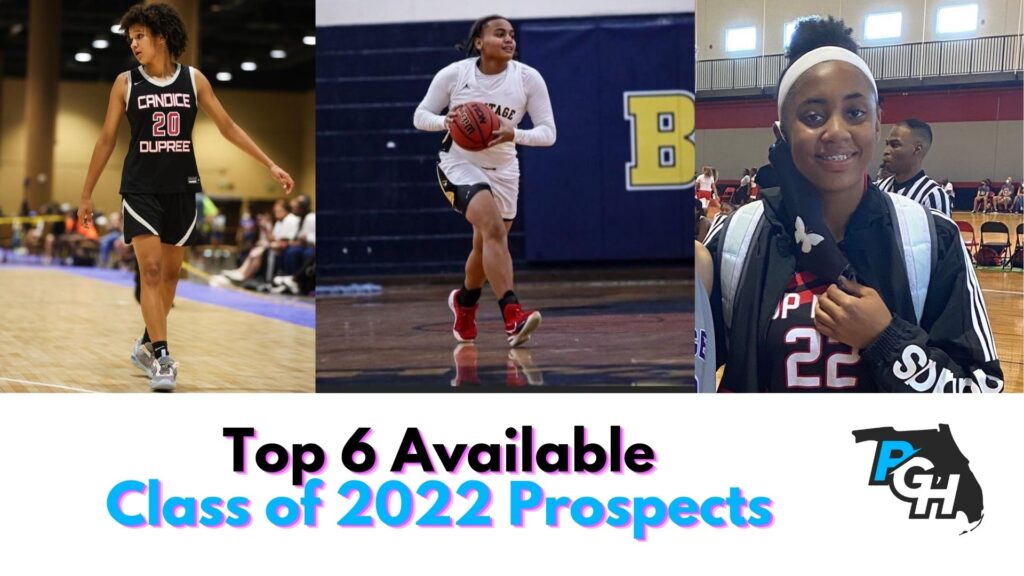 Posted On: 06/23/22 12:18 PM
Top 6 Available 2022 Prospects
By Michael Wholey 6/23/22 12:00 PM EST
It is mid-June and the recruiting cycle has settled down in the class of 2022 but there still remains several quality players available in Florida and several colleges with scholarship opportunities and roster spots.  Here are the top 6 available 2022 prospects. 
Olivia Delancy (Boca Ciega HS) – 6'0 Forward / Wing
It is very likely Delancy movement amongst multiple travel programs and multiple high school impacted her recruiting cycle but non the less she was one of the state's top scorers this past season averaging 23 points per game for Boca Ciega HS.  She is a big, skilled, strong, versatile player who can play multiple positions and is an impact player on the offensive end.
Joey Delancy (American Heritage) – 5'10 Guard
Joey Delancy helped American Heritage to multiple state championships and finished this season averaging 16 points, 7 rebounds, and 6 assists per game.  She was one of the state's most improved players from Freshman year to Senior year, improving her outside shooting, adding multiple tools to her offensive skill set including excellent open court moves, and a commitment to her body