USF Team Camp Stand Outs – Class of 2024
By Michael Wholey 6/28/22 12:00 PM EST
USF traditionally holds one of the top team camps in the state of Florida.  We stopped into the check out the action on Sunday to see bracket play, as teams competed to take home a championship on day 3 of the action.  Here are some of the standouts in the class of 2024.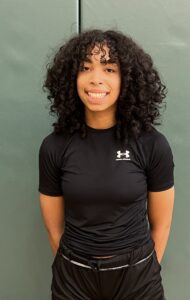 Ciarra Lake (West Port HS) – Forward
Lake is a long post player who was one of the few players willingness to play back to the basket.  She was active on the glass and displayed the ability to finish with both hands and has an up and under move that was very effective. 
Zaree Nichols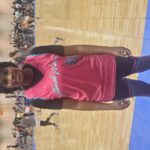 Zaree Nichols 5'8" | CG River Ridge | 2024 State FL (Ultimate Warriors) – Forward
Nichols has great size with a strong build and showcased her ability to play inside and out.   Her broad shoulders and solid lower base, allowed her to finish vs contact and hard to move off the block and the glass once she established low post position.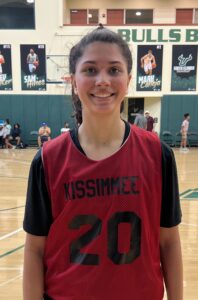 Malayna Stevenson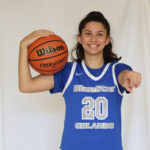 Malayna Stevenson 5'11" | SF Gateway | 2024 State FL (Gateway HS) – Wing / Forward
I thought Stevenson stood out as Gateway's top player in the games I had a chance to see her play on Sunday.  She is a strong, aggressive, active wing / forward who can play multiple positions, plays hard on both the offensive and defensive end, and fills up the stat sheet as a scorer, rebounder, and shot blocker.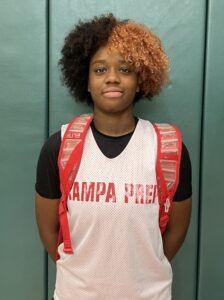 Gabby Bush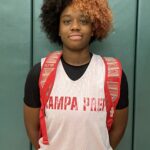 Gabby Bush 5'11" | SF Tampa Prep | 2024 State FL (Tampa Prep) – Wing / Forward
Bush is a big, strong, thick wing who can also play the forward spot.  She has a strong build for a perimeter player who had one of the more impressive halves of basketball I have seen this spring / summer.  Bush is a new face and this was the first time evaluating her and it was a ton of fun to watch her take over a game.  She knocked down multiple 3s (giving the MJ shoulder shrug after knocking down her 3rd in a row), put the ball to the floor from the top of the key and the wing, and used her strength and size vs smaller players to be dominant on the offensive end of the floor!
Juliana Ferguson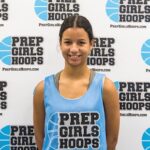 Juliana Ferguson 5'7" | CG River Ridge | 2024 State FL (Ultimate Warriors) – Guard
Ferguson is a quick, feisty guard who stood out as one of the top on ball defenders throughout the weekend.  She was consistent pressuring the ball both in the half court and the full court.  Loved the energy and activity level she played with throughout the weekend and the willingness to pick up the opposing teams point guard in the back court, making them work to handle the ball.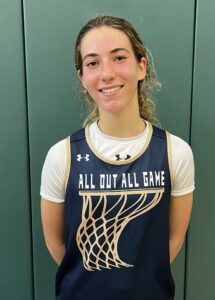 Jade Leon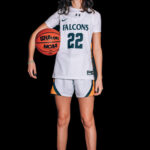 Jade Leon 5'10" | CG Palmer Trinity | 2024 State FL (Palmer Trinity) – Guard
Leon is a long, lanky guard who is deceptively quick.  She contorts and twists her body when getting into the paint, displaying an ability to score at the rim, often with crafty finishes.  She has a strong skill set and puts consistent pressure on opposing teams' defenses!
Michael Wholey is Prep Girls Hoops Florida Senior Scout and oversees the Florida rankings along with other contributing members and writers for @PGHFlorida.  You can email Michael Wholey at WholeyPrepHoops@gmail.com or DM him on Twitter or Instagram @WholeyPrepHoops.