USF Team Camp Stand Outs – Class of 2026-2028
By Michael Wholey 6/30/22 1:00 PM EST
USF traditionally holds one of the top team camps in the state of Florida.  We stopped into the check out the action on Sunday to see bracket play, as teams competed to take home a championship on day 3 of the action.  Here are some of the standouts in the class of 2026, 2027, and 2028. 
Class of 2026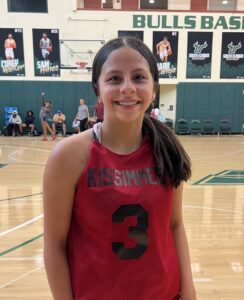 Alyssa Marino (Gateway HS) – Guard
Marino is a young, feisty guard who played both the PG and the SG position as well as the top of the zone, stepping into passing lanes for several steals and deflections.  Just a rising Freshman, Marino played major minutes all weekend, helping her squad to a championship.  She was a new face for us this weekend, and we look forward to seeing her play more and getting more evaluations on this young Freshman. 
Sophia Sandoval (Lourdes Academy) – Guard
Sandoval is a small, young guard who has a feisty court presence and ability to knock down the open 3.  Lourdes consistently develops skilled perimeter players that can shoot a high percentage from 3 and Sandoval looks to be the next player in line!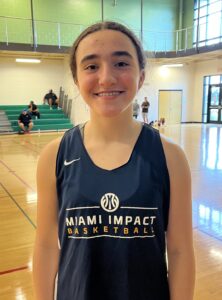 Sela Travieso (Carrollton) – Guard
Travieso is the younger sister of 2023 Sofia Travieso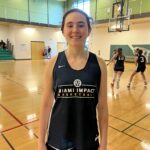 Sofia Travieso 5'8" | PG Carrollton School | 2023 State FL .  Sela is part of a strong 1-2 punch for Carrollton along with her sister.  Just a Freshman, she plays mature for her age and plays with extreme confidence.  She is a skilled perimeter player, who has as high IQ and deep 3-point range knocking down 3s from several spots on the court.    
Mari Boone (Tampa Bay Tech) – Wing / Forward
I only got to see Tampa Bay Tech briefly, but Boone's long frame really stood out.  She has a raw skill set but the combination of her height, length and athleticism give her a ton of potential as she puts in more work on her game and gets more time in the court vs upper level competition. 
Class of 2027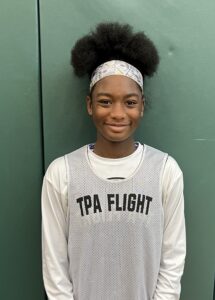 Neveah Lee (TPA Flight) – Guard
Lee stood out not as only one of the top young players but one of the top overall players at the camp.  She is a big time player, with bit time potential, and a super high ceiling.  Missing Saturday's games due to being at FSU Elite Camp, Lee jumped right into action Sunday making her presence known.  She single handedly changed the 2nd half in bracket play, helping her squad advance to the semi-finals but knocking down 3s, playing aggressive defense both on the ball and running through passing lanes, while also attacking off the dribble in transition and getting to the rim.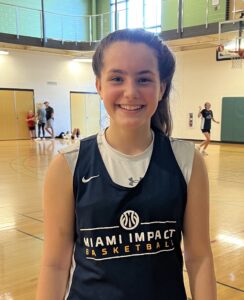 Jojo Salazar (Carrollton) – Guard
Salazar was one of the youngest players at the event but stood out for her ability to shoot the 3 and the strong confidence she played with.  Carrolton likes to space the floor, attacking off the bounce and creating penetrate and kick opportunities.  Salazar often set up in the corner and knocked down the corner 3 consistently throughout the weekend making teams pay for overcommitting or failing to keep the player they were guarding in front of them.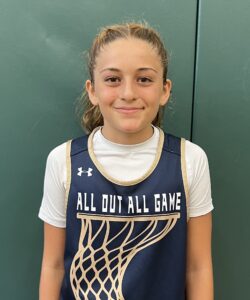 '27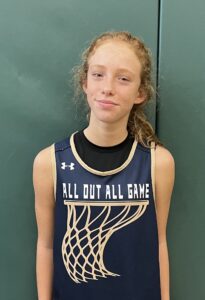 Emma Esparza and '28 Missy Nieves stepped up and played solid minutes off the bench for Palmer Trinity varsity squad showing us the talent pool is deep at Palmer with players in multiple classes.  Nieves playing against players 4-5 years older than them, did not back down, playing aggressive on both the offensive and defensive ends of the floor.
Michael Wholey is Prep Girls Hoops Florida Senior Scout and oversees the Florida rankings along with other contributing members and writers for @PGHFlorida.  You can email Michael Wholey at WholeyPrepHoops@gmail.com or DM him on Twitter or Instagram @WholeyPrepHoops.