Wrapping up the spring Victory Region of the Prep Girls Hoops Circuit, tonight I take a look at the Class of 2023 1st-Team all-Circuit. These are all seniors-to-be who performed well on the circuit this year.
Three of them are from the Gold Champion Wolverinas from Illinois, a team who showed their dominance for most of the spring on their way to the championship.
Victory Region 2023 Most Valuable Player
Emily Fisher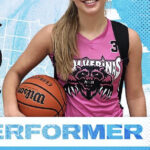 Emily Fisher 6'0" | SF Libertyville | 2023 State #48 Nation IL , Wolverinas 2023
She plays with a lot of poise and is a good leader on the court for a team filled with next-level players. Emily (feature photo above) is smooth and runs the floor well, and has the entire package. Good handles, plays with swag and is able to get by her defender and finish at the rim with her athleticism. Plays under control and is very active on the court. Can defend and force mistakes. Headed to Maryland.
Victory Region 2023 1st-team all-Circuit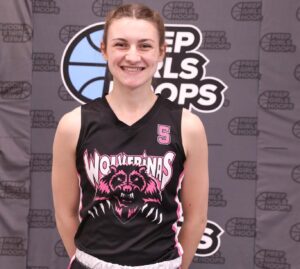 Katy Eidle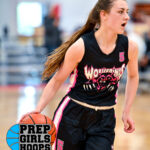 Katy Eidle 5'11" | CG Hersey | 2023 State #45 Nation IL , Wolverinas 2023
One of the better all-around and smooth players on the circuit. Katy (pictured left) just plays through anything and doesn't seem to get rattled. Her perimeter game is second to none this spring and uses her long and athletic frame to be able to defend multiple positions. She has good court awareness and handles the ball well. Headed to the University of Michigan.
Sophie Swanson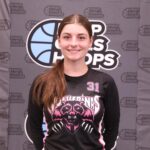 Sophie Swanson 5'10" | SG Barrington | 2023 State IL , Wolverinas 2023
The Purdue recruit is like her teammates….fundamentally sound and such a solid complete player. Always under control and focused on making the right play. She has a very high IQ of the game, and ws able to score in a variety of ways. Good defender, rebounds well and plays within her strengths to help her team.
Sydney Baird, OV Lady Dragons 2023 Black
This guard can do it all on the court. Really loved her game the first time I saw her this spring. Can handle the ball to be able to run the offense and has an outstanding perimeter game. She is a crisp passer and is really a natural shooting guard who can play point. Good midrange game, can get to the rim. True baller!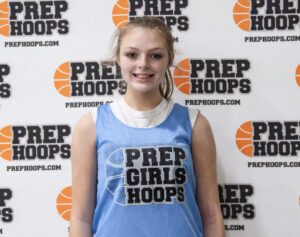 Natalea Clark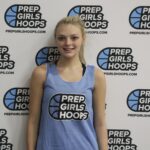 Natalea Clark 5'9" | SF Madison Southern | 2023 State KY , Richmond Heat 2023
Very impressive player with a good intensity and high motor. Very fundamentally sound and has already received some offers for the next level. Aggressive player who protects the ball well and has a good quick release on her perimeter shot. She anticipates the game well. (pictured left)
Rachel Smith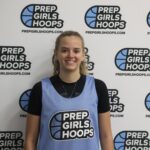 Rachel Smith 5'6" | SG Great Crossing | 2023 State KY , Kentucky Ice Select 2023
Very active defensive player with active hands and quick feet to disrupt and create turnovers with her intensity. She moves well without the ball and is very aware of where to be. Rachel does a very good job in transition and pushing the ball out in transition on the break. She has excellent court vision and a high basketball IQ. One of the better players I saw on Championship weekend.