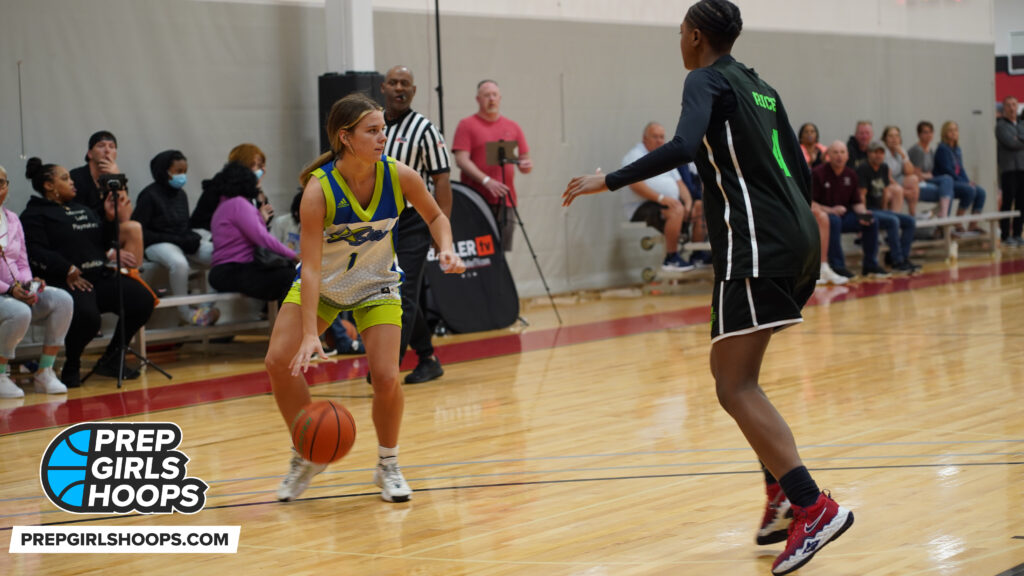 Posted On: 06/18/22 3:49 PM
There were several point guards who displayed a very solid game on the circuit this spring. Over the next three days, I will take a look at some of them. Following those stories, I will be publishing my Prep Girls Hoops Victory Region All-Circuit teams by class.
Alexa Langager, 2025, 5 Star Basketball 2025
One of the things I loved about Alexis was her ability to score by slashing to the rim, able to get by her defender and get into the paint to finish at the rim. She possesses good leadership ability and from the point guard spot, has the ability to make the right decision. She is aggressive and moves well. Has a good quick shot with good range.
Nisha Musunuri, 2025, Full Package Neon 2024
Was one of the most impressive point guards I saw early in the season, and just took care of business very simple and silently. She is able to push the tempo and is a very good passer in the open court. Solid transition game, works hard and hustles and can defend. She always seems to be around the ball which shows her work ethic. Can finish at the rim.
Kate Donovan, 2026,