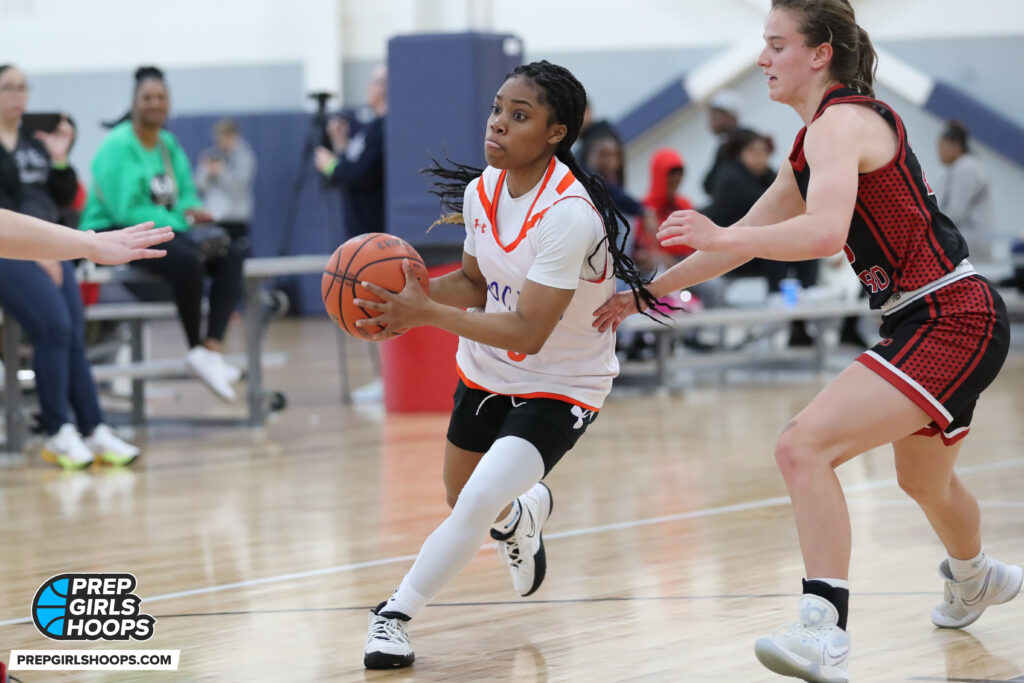 Posted On: 06/18/22 7:20 PM
A look at some more point guards from the PGH Circuit this spring:
Shamya Reid, Hype Doc 2023
Shamya has good quickness and can score in multiple ways, including a solid midrange game. Also can put the ball on the floor and get to the rim and finish. Athletic guard who can play solid pressure defense and has good court vision with passes into the paint. A true leader from the point guard spot.
Malayah Bynum, Downtown River 2023
Another true point guard with a lot of weapons to create for her team. She has solid handles and good footwork around the rim making her dangerous to score in the paint. A good catch-and-shoot guard with nice range. Defensively, uses good active hands to pressure her opponent.
Katlyn Pham, 2025, Cincy Chargers 2025
This kid is so quick and makes things happen for her team. Agile point guard with good body control and able to create for her team. Good handles and for her position she is able to rebound well. Able to play through contact. Rising standout from Lakota East High School near Cincinnati.
Rylie Burley, 2025, The Naturals 2025
Good aggressive point guard with the ability to get to