As we continue looking at the latest 2023 rankings update, we are now discussing the top shooting guards. The following 5 players are all ranked in the top 10 as far as their position, and are in the top 50 overall. As they are preparing to start their senior seasons, let's take a look at some of these talented shooting guards in the 2023 class.
Katie Chandler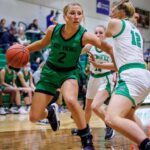 Katie Chandler 5'10" | SG Rowan County | 2023 State KY | Rowan County HS | 2023 ETA Thunder Smith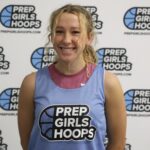 Chandler was one of the most impressive players I got to watch this spring. Her talent paired with her length and work ethic make for a special player. However, it's her willingness to do whatever her team needs her to do to win that really got my attention. Chandler does the hard stuff, taking no plays off. She makes constant hustle plays and she defends. She also creates for her teammates, as well as herself. Chandler makes really good moves to create open looks and then she finishes those shots consistently. She does a little bit of everything when she steps on the floor and she's poised to have a phenomenal senior season.
Daveigh Reichenbach Daveigh Reichenbach 5'8" | SG Spencer County | 2023 State KY | Spencer County HS
Reichenbach is such a solid player. She can be relied upon for points and rebounds in every game she plays. She contributes a little bit of everything for Spencer County. In fact, Reichenbach nearly averaged a double-double in her junior season. She runs the floor and plays extremely hard. She also has good strength. Defensively, she does a great job of staying straight up and getting blocks. She's also a very strong rebounder.
Grace Brewer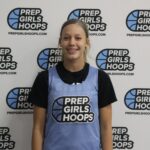 Grace Brewer 5'10" | SG Walton-Verona | 2023 State KY | Walton-Verona | 2023 KY Dream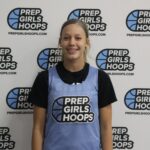 Brewer really had the best averages of any of the top 10 2023 shooting guards last season at 15.1 ppg and 8.2 rpg. She is a versatile scorer and she works to get rebounds. She runs the floor so well and does a good job scoring in transition. Brewer also has really good form on her outside shot and can adjust on the fly on her drives. Additionally, she can draw fouls, finish with contact, and knock down free throws. I was impressed by Brewer's ability to find and assist her teammates as well.
Haley Dillman Haley Dillman 5'9" | SG Bullitt Central | 2023 State KY | Bullitt Central HS
Dillman has a natural scorer's mentality, so it shouldn't come as a surprise that she's already surpassed Bullitt Central's all-time scoring record prior to her senior season. She can score from anywhere on the court and you'll see her score in a variety of different ways, including floaters, layups, jump shots, and 3-pointers. Dillman can score off of the catch or dribble. She can handle the ball, she has good speed, and she can deliver passes through traffic. Dillman has had a stellar high school career and I expect her to build on that success in her final season.
Deziree Bryant | North Hardin HS
Bryant is a good all-around player. The lefty has good strength and she runs the floor well. She can handle the ball or play off of the ball, finding ways to be effective regardless. Bryant is also a really good distributor. She has a good shot and can finish on both sides of the rim. She's a solid rebounder and isn't afraid of contact as well. North Hardin came alive at the end of the season, winning 10 of their last 12 games. Bryant, along with Isom and Scherer, should be leading the way as the Trojans continue building on their success as they start next season.