As we look at the 2024 class as a whole, it's safe to say that there are a ton of talented players. One position that includes a lot of really skilled players is the combo guard position. In fact, the top 5 combo guards are all in the top 32 overall. Let's take a look at those players:
Hailee Johnson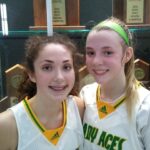 Hailee Johnson 5'9" | CG Owensboro Catholic | 2024 State KY | Owensboro Catholic | KY Dream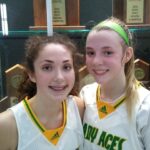 Johnson is always going to get after it when she's on the court. It's not surprising to see her come up with multiple steals in every game she plays. However, she does a lot of things that require effort, like crashing the boards, stepping over to help, and making hustle plays. Johnson drives strong to the basket and can draw fouls. Furthermore, you can rely on her to knock them down when she gets to the line. The defense has to respect her outside shooting ability as well, so she can really be a tough match-up for opponents. Behind Johnson and 2025 guard, Karmin Riley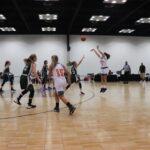 Karmin Riley 5'7" | CG Owensboro Catholic | 2025 State KY , the Lady Aces had a very successful season last year and I fully expect them to grow on that success this year.
Leia Trinh Leia Trinh 5'6" | CG Greenwood | 2024 State KY | Greenwood HS 
Finishing your sophomore season as a top 10 scorer in the state is no easy feat, but Trinh did just that in her outstanding sophomore year. She has a lot of speed and quickness, so when the ball is in her hands, you have to really work to stay in front. A versatile scorer, Trinh can also put the ball in the basket in a variety of ways. She can get all the way to the hoop, knock down a 3-pointer, or anything in between. When Trinh gets to the free throw line, she's consistent. In fact, she was also one of the top free throw shooters in the state last season. With the ability to be effective bringing the ball up the court or playing on the wing, Trinh is poised for a phenomenal junior season.
Claire Johnson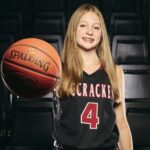 Claire Johnson 5'9" | CG McCracken County | 2024 State KY | McCracken County HS | Kentucky Premier 16U EYBL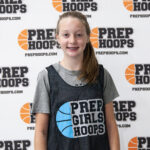 Johnson has a lot of talent and Division-I coaches have begun taking notice of that this Spring and Summer. Her speed and length can't be taught, but she's clearly put a lot of work into her game as well as she seems to get better and better every time I watch her play. As a ball handler, Johnson uses her weak hand as well as her dominant hand and she handles pressure well. Add to that the fact that she is a great finisher around the basket and can score from anywhere on the floor, and you see why college coaches are taking notice. Johnson also has good court awareness and her passing abilities are strong. She is a true 2-way player that makes an impact on both sides of the ball.
Ella Daniels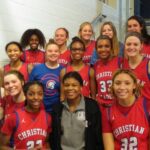 Ella Daniels 5'10" | CG Christian Academy Louisville | 2024 State KY | Christian Academy of Louisville | Kentucky ICE 2023 Select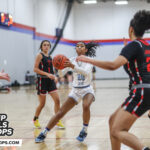 There were multiple Prep Girls Hoops scouts that took notice of Daniels as she competed with her Kentucky Ice squad this Spring. It's easy to see why when you watch her play. She is an elite defender and can be relied upon to play extremely hard every time she steps on the floor. Daniels can lockdown the opponent's best player on one end of the floor, while getting buckets on the other end. Long, fast, and athletic are all accurate descriptions when it comes to Daniels. She has good ball handling skills, she can create offense for her teammates, she runs the floor, she finishes around the basket, she can knock down shots inside or out, and she does it all well. She also is doing it while playing up a division on a team that has been having a ton of success.
Dea Bradley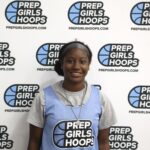 Dea Bradley 5'5" | CG Hart County | 2024 State KY | Hart County HS | Kentucky Premier 17U Blue Star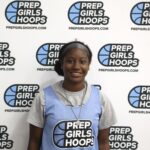 Bradley has a knack for scoring that separates herself from others. She can score in just about any way you can imagine, and she does it at a high level. With her ball handling skills, she can easily create separation. With her high basketball IQ and excellent passing abilities, she can create a lot of offense for herself and her teammates. With her speed, agility, and active hands, she can really disrupt her opponent's offense. Bradley can score from anywhere on the floor, but she also is very smart about the shots she takes. After finishing her sophomore season as a top 15 scorer in the state, she's only continued to improve her game as she prepares for her junior year.