The top 5 shooting guards in the 2024 class had a lot of success throughout their sophomore seasons and they seem to have all continued on that success as they are competing with their AAU squads. In fact, I think all 5 have picked up new offers to play at the next level since the end of their high school season. Let's take a look at the top 5 2024 shooting guards:
Kyera Thornsbury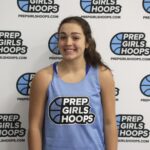 Kyera Thornsbury 5'7" | SG Pikeville | 2024 State KY | Pikeville HS | ETA Thunder 2023 Campos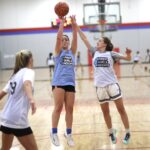 Ever since I watched Thornsbury play for the first time, I've been a huge fan of her game. I've never seen someone give their all in quite the same way that she does every time she steps foot on the court. Thornsbury is a competitor and she plays with so much poise. She has a really complete game and is a 2-way impact player. She's strong, she can handle pressure, she makes great passes, and she can really put the ball in the basket. Thornsbury can finish through contact, knock down the outside shot, or score through floaters and pull-up jumpers inside the perimeter. She is an excellent rebounder and defender as well.
Gracie-Jo Wilder Gracie-Jo Wilder 6'0" | SG Bell County | 2024 State KY | Bell County HS | Kentucky Premier 17U Blue Star
Wilder was so close to averaging a double-double throughout her sophomore season, finishing with averages of 15.6 PPG and 9.2 RPG. When you watch her play, you can really see why as she consistently runs the floor and finishes around the rim. Wilder can also stretch the defense with her ability to score at all 3 levels. She also works to get rebounds, not only finding and putting a body on her opponent, but also going after the ball as soon as it comes off of the rim. Wilder moves well and has really great length. When you see how long she truly is, it makes her ball handling abilities that much more impressive. I'd be shocked if she doesn't easily average a double-double in her junior year.
Ashtyn Barrett Ashtyn Barrett 5'6" | SG Bath County | 2024 State KY | Bath County HS | Arctic Rush 2024
Barrett can really put the ball in the basket, both inside and out. She finishes well around the rim and she has the ability to adapt and find ways to score even when the defense steps over. That being said, her outside shot and pull-up jumper are also really strong so she can be an extremely tough match-up. I'm always impressed by Barrett's constant movement as well. She doesn't typically stand around waiting for the ball to come to her, but rather, works to get open. She is also a great defender and crashes the boards hard. Ball handling and passing are additional strengths in Barrett's game.
Anna Hamilton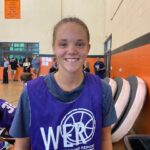 Anna Hamilton 5'7" | SG Conner | 2024 State KY | Conner HS | Kentucky Fusion 2024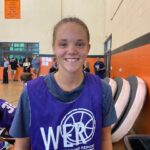 Hamilton was one of the best outside shooters in the state last year, but what makes her really special is her abilities as a 3 level scorer. She has excellent range and a quick release on her outside shot. She can score through contact at the rim or elevate over defenders to get her shot off anywhere inside of the perimeter. Hamilton can also draw fouls and when she gets to the line, she doesn't miss much. She crashes the boards strong and grabs a lot of rebounds. She's got good handles and can deliver passes to her teammates as well. Hamilton's had a really successful summer and picked up an offer from NKU recently. Conner only lost 4 games last season with Hamilton leading the way and I'm excited to see what she has in store for her junior year.
Kallie Housley Kallie Housley 5'6" | SG Corbin | 2024 State KY | Corbin HS | ETA Thunder 2023 Smith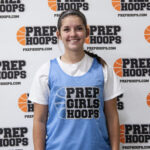 Housley looks poised and in control when the ball is in her hands. She can really put the ball in the basket and she can do so from anywhere on the floor. She has deep range on her shot, she makes excellent drives to the basket, and she knows when to pull up on her floaters. Housley can finish through contact at the rim as well. Her ability to change speeds seamlessly is impressive and makes it hard on the defense to stay in front. She utilizes her moves very well and she can finish with both hands. Housley can handle the ball and brings defensive intensity as well.