2024 Top 6 Why?
How did we come to decide the top six players out of a wealth of talent in the 2024 class?  Hopefully, some questions will be answered here,
Tatum Greene – 6'2″ – Wing – McDonogh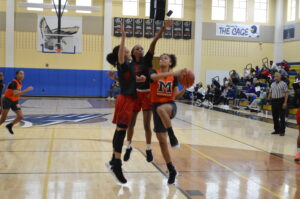 Tatum secures the top spot through a second round of rankings.  She is the prototype wing with all of the tools in place to reach any limit she chooses.  Super athletic with the ability to play all five positions, right now she is efficient at three of them.  She has basketball in her dna as her mother was an excellent player.  McDonogh has a load of talented wings and Tatum was able to stand out amongst the best of them.
Madisen McDaniel – 5'9″ – Point Guard – Bishop McNamara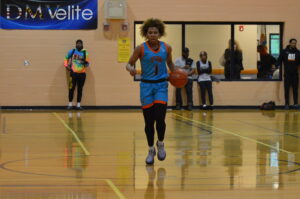 Madisen has been on our basketball radar since the third grade.  Now "Little Maddie" is all grown up and at 5'9″ the little title is in the rear view.  She spent most of her freshman and part of her sophomore seasons nursing an injury but somehow managed to stay in the top ten in the rankings.  Her mainstay was due to the fact that she was so far ahead of most everyone in her class pre-injury that others where playing catch up.  Now healthy her rise to number two is a testament to how proficicent she has grown as a point guard on one of the nations top teams.  Her IQ, feel for the game and shot accuracy has put her amongst the top point guards in the country reguardless of class.
Kyndal Walker – 5'9″ – Combo Guard – St. John's College
Kyndal has been turning heads over the past couple of years and many are taking notice.  She is the quickest in the top six and possibly the quickest in the class.  She has sliced her way to the basket against some of the nations top teams.  She can get into her pull-up jumper at any point in her dribble and her three point shot needs to be respected.  Kyndal's national stock will continue to rise the more people get to see her perform.
Kendall Dudley – 6'0″ – Wing – Sidwell Friends
Kendall has been performing with the top team in the country all season and has held her own against all challengers.  Her inclusion on the USA Basketball squad speaks volume to her talent and potential.  She is long and very athletic, I can see some room for her perimeter game to grow which can push her into one of the top three spots.  She has range out to the three but attacking the basket is the real threat that defenses need to beware of.
Kennedy Umeh – 6'3″ – Post – McDonough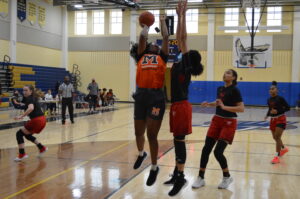 Kennedy is another USA Basketball selection.  She did it the old fashioned way by working her butt off and grinding inside.  She is a load when she starts her move and trying to stop her without fouling is useless.  There aren't many in the class that can match up with her strength and if they can they are most likely not going to match her underestimated quickness.  I seen her working her mid-range game when I last seen her and at 6'3″ her potential will be interesting to see.
Leah Harmon – 5'7″ – Point Guard – Sidwell Friends
Leah finishes off the top six.  There were several players on her heels but none had the resume of competition that she competed against and player that she played alongside during the season.  She has an accurate shot that you expect to go in everytime she shoots.  She makes good decisions with the ball and may have benefited from having so much talent around her.  In any case she has been consitently solid every time I have seen her no matter who was on the floor.  I have rarely seen a bad play from her, yet a bad game.