Yesterday I touched on some players to watch in July. All of the kids I mentioned are in the class of 2023. Today, I want to turn my attention to the 2024 class and highlight some kids in that class who could gain a lot of interest in July.
Trista Fayta Trista Fayta 5'8" | PG Green Bay Notre Dame | 2024 State WI
There may not have been a player at the state tournament last season who was more responsible for winning a state title than Fayta. She's played on winning teams her entire life, and she's been a significant reason her teams win. She leads on offense and balances her scoring and distribution to perfection. Her 27-5-5 against Pewaukee in the state title game was one of the most impressive individual performances I've seen, especially knocking down four consecutive 3s to extend the Trition lead to double digits at the Resch Center. She's garnered some D1 interest and has five D1 offers, but I'd be surprised if that number doesn't grow this month.
Eliana Sheplee Eliana Sheplee 5'10" | CG Rice Lake | 2024 State WI
Whenever I mention Sheplee, I always lead with the fact she may be the best athlete in the state, period. She is a back-to-back state champion in the 400-meters and won her first 200-meter state title a few months ago, without running track before high school. I saw her in person for the first time at Summer Jam, and it was clear she was another level of an athlete. Skill-wise, she has a lot of room to grow. She currently holds one D1 offer from North Dakota.
MiKayla Werner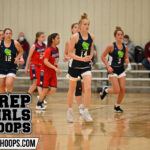 MiKayla Werner 6'0" | PF Hortonville | 2024 State WI
Wherever Werner goes, I assume success will follow. She may not be a kid who jumps off the page anywhere she plays in high school, but everything she does leads to winning. Werner is a 6-foot wing who can defend two through four at the college level and space the floor. She's not someone who needs the ball to make positive plays or score, for that matter. The wing/forward will crash the offensive boards using her athleticism and create extra points and possessions that don't make sense. She's capable of more than coaches see because she's willing to sacrifice for the betterment of her team.
Sarah Aleknavicius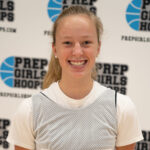 Sarah Aleknavicius 5'9" | CG Grafton | 2024 State WI
I've always wanted to see the Grafton wing play with more aggressiveness on the floor. After seeing her play at the Cheesehead Challenge a few weeks ago, I believe she's capable of doing that and surprising coaches who may have seen her in the past. When Aleknavicius plays with a willingness to shoot off the catch and attack off the dribble, she makes it look so easy. She glides past defenders and finishes with both hands at the rim. The Grafton native currently holds one D2 offer from Northwest Missouri State.
Gracie Gopalan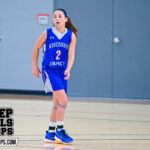 Gracie Gopalan 5'4" | PG Waupun | 2024 State WI
I don't think Waupun would've won the state title without Gracie Gopalan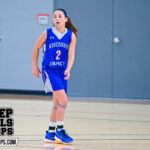 Gracie Gopalan 5'4" | PG Waupun | 2024 State WI this season. I believe this for a few reasons, one being even though they were the most talented team in D3, I don't think anyone other than Gopalan could set the tempo and control the pace as she can. Whenever her team would get in trouble, she would always be the calming sense Waupun needed, and she would maximize every possession. The hiccup most college coaches will give if they've passed on her would be her size, but I don't see it as being an issue with her. She's always been that size and still succeeded, so why would that not continue into college? She currently has no publicized offers at the moment. I'd be shocked if someone didn't at least start the process of falling in love with her this month.