Over 60 of the best high school girl's basketball players took part in the "Who's Next Scouting Combine" at the Sanford Pentagon in Sioux Falls, South Dakota.  One of the more unique opportunities of the day was for players to work with the Sanford Power staff to test their verticals.  We all know why this measurement matters in basketball and these players were competitive all day long, even trying to one-up the competition on the vertec machine.  The verticals ranged from a low of 13 inches to a very impressive high of 24 inches.  Here are the top fourth (15 athletes) of the measurements for this talented group of ladies.
Best Hops
Skyler Volmer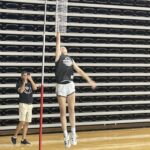 Skyler Volmer 5'9" | PG Lyman | 2024 State SD – Lyman – 5'8″ G – Class of 2024
24.0 inches!  That's a solid jump right there!  Skyler showed off these hops the rest of the day getting up to finish strong at the rim, blocking shots, jumping passing lanes, and elevating to shoot over the defense.
Number Two Jumper
Amari Ward – Brookings – 5'5″ G – Class of 2026
22.5 inches!  Great jump from a great athlete! She showed off her abilities all day long and is a really solid athlete and only a Class of 2026 age prospect.
A Group that Can Hop
Coming in 3rd was a tie between three standout prospects.
Taylor Watson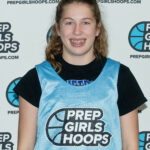 Taylor Watson 5'8" | CG Florence - Henry | 2024 State SD – Florence/Henry – 5'8″ G – Class of 2024
22.0 inches!
Ryann Barry Ryann Barry 5'7" | CG Pierre | 2024 State SD – Pierre – 5'7″ G – Class of 2024
22.0 inches!
Tevan Erickson – Elkton – 5'9″ F – Class of 2024
22.0 inches!
The Rest of the Jump Women (In order from the 6th spot to 15)
Savanah Armendariz – Rapid City Christian – 5'7″ G – Class of 2023
21.5 inches
Emery Larson – Chester – 5'4″ G – Class of 2026
21.5 inches
Kasey Hanson Kasey Hanson 5'8" | PG Vermillion | 2025 State SD – Vermillion – 5'8″ G – Class of 2025
21.5 inches
Sawyer Stoebner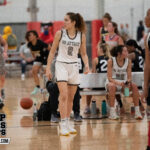 Sawyer Stoebner 5'9" | CG Mitchell | 2024 State SD – Mitchell – 5'9″ G – Class of 2024
21.5 inches
Madala Hanson Madala Hanson 5'4" | PG Dell Rapids St. Mary's | 2025 State SD – Dell Rapids St. Mary – 5'4″ G – Class of 2024
21.0 inches
Eve Zephier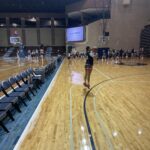 Eve Zephier 5'6" | SG Wagner | 2023 State SD – Wagner – 5'5″ G – Class of 2023
21.0 inches
Ellie Lems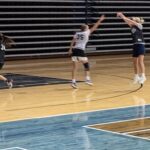 Ellie Lems 6'0" | SG Sioux Falls Christian | 2023 State SD – Sioux Falls Christian – 6'0″ F – Class of 2023
21.0 inches
Trinity Watson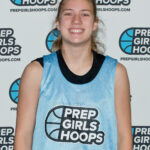 Trinity Watson 5'7" | CG Florence/Henry | 2023 State SD – Florence-Henry – 5'9″ G – Class of 2023
21.0 inches
Stevie Wittler Stevie Wittler 5'6" | CG Sully Buttes | 2024 State SD – Sully Buttes – 5'7″ G – Class of 2024
20.5 inches
Ana Veldkamp – Southwest Minnesota Christian – 5'10″ F – Class of 2023
20.5 inches