Markayla Desjarlais (pictured above) 2027   5'9″ PF (Blue Heat National).  It was a treat watching Desjarlais compete out there on the courts at Battle in the Boro.   She didn't back down from any opportunity to compete.  She was relentless in everything she did on the basketball court.  Desjarlais communicates well on the courts and continuously put her teammates in the correct positions on the court.  She discusses switching picks and other defensive strategies and it was impressive hearing a player who was just in 7th grade two months ago communicate so well on the courts.   Offensively she really attacks the rim for scoring opportunities and really attacks the glass for rebounds.   Desjarlais spent a lot of time at the free-throw line as she knows how to draw fouls.   She can also finish with her or left or right.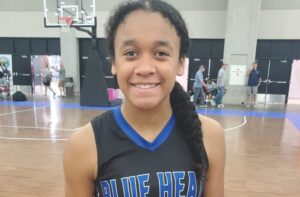 Evelyn Freeman 2026, 5'4″ PG (2026 Blue Heat). Freeman showed some serious quickness on the court.  Offensively, she showed the ability to attack and get to the rim.  Defensively, Freeman applied relentless pressure on the ball.   She was able to get some steals and deflections as a result.   Freeman was also very good on fastbreaks.  She really knows how to push the ball and does a good job of distributing the basketball to open teammates.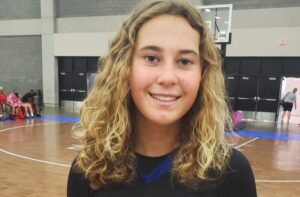 Pressley Norman 2027 5'8″ PG/ SG (Blue Heat National) performed well at Battle in the Boro.   She played well at the one spot and the two.    Norman shot the ball well from all over the court   including several threes and a baseline midrange.   Norman also did a good job of handling the basketball. She was instrumental on press break and also running the offense.  Norman is slated to play Varsity this upcoming season as an 8th grader at Bolles High School.   Her performances in the summer league and at Battle in the Boro indicate that Bolles is getting a really good young player.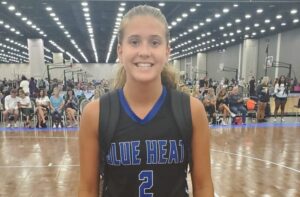 Kathleen Crawley 2027, 5'9″ (2026 Blue Heat National).   Crawley attacked the basket and was very good at drawing fouls and getting to the line.  She shot it well from behind the three-point line and was also aggressive getting to the rim.  Defensively, Crawley was solid and handled her assignments.   Her size allowed her to play up high and also in the paint.