The Lady Rivals AAU team has a lot of high level prospects at all levels. Here we look at 5 players to know from the program.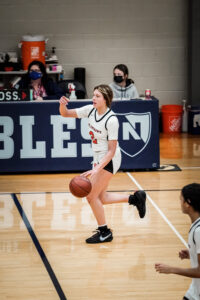 Jami Hill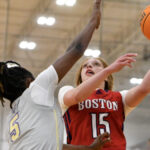 Jami Hill 5'11" | SF St Andrew's | 2023 State , St Andrews, Position G/SF/Wing, HT 5'11, Class 2023
Jami started off the live period strong, at the All Academic Showcase at Babson. Jami a tough, and physical player. She is a wing player, with a versatile skill set. She is very aggressive going to the basket. She can finish with both hands, and finishes well through contact. She draws a good amount of fouls. Jami is a strong built, and uses her strength to back down players going to the rim. She can make a bunch of tough finishes. She also is a threat shooting from the outside.
Olivia VanPatten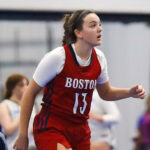 Olivia VanPatten 6'1" | PF Cranston West | 2024 State , Cranston, HT 6'1, Position SG/SF, Class 2024
Olivia has a strong drive and passion for basketball, and getting better. She has played Varsity basketball for Cranston since her Freshman year. She is a big built, and has the ability to constantly knock down three pointers. She is very good shooting off screens. She can roll off the screen to the basket, or out for the three. She does a good job spacing the floor, making bigger players guard her on the perimeter. She is a versatile defender, that can guard multiple positions. She can play the shooting guard, or play the small forward position as well.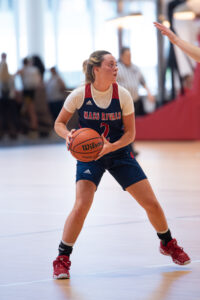 Anique St. Laurent
Anique St. Laurent 5'7" | PG Governor's Academy | 2023 State , Governor's Academy, Position PG, Class 2023, HT 5'7
Anique is a high energy playmaker. She is a big time shot maker, and even made a buzzer beater last season for Governors. Last season she averaged 19 points, 9 rebounds, 6 assists, and 4 steals. Anique plays with high intensity. She had games where she was the teams leading scorer, and also games where she was a facilitator, and lead the team in assists. She can shoot the three well, and has a soft touch, and nice smooth floater. I like what I see from Anique's game.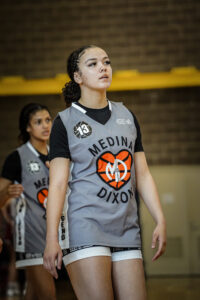 Kayli Vesterholm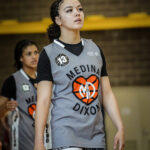 Kayli Vesterholm 6'0" | PF St. Andrew's | 2025 State , ST Andrews, Class 2025, Position Wing, HT 6'1
Kayli had a strong season on the ST Andrews varsity team, and was only a freshman. She also had a strong spring season for Lady Rivals, and is already getting attention from coaches during the live periods. She is a long, athletic forward. She has a good solid mid range game. I still value mid range shooting in today's brand of basketball. She is aggressive, and likes to go downhill at defenders. Her athleticism, size, and skill set, gives her a lot of potential to raise her stock in the next few years.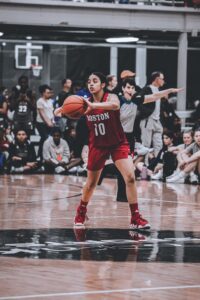 Paloma Garcia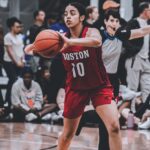 Paloma Garcia 5'7" | CG Proctor Academy | 2023 State , Proctor Academy, Position CG, Class 2023, HT 5'7
Paloma moved here from Puerto Rico. She had a standout season last year at Proctor, and put up big numbers. She had many games with over 20 points, and had a game with 9 steals. She is a quick point guard who likes to get out in transition. She can take it herself on the fast break, or pass the ball up the floor and find a teammate for a layup. She can score off the dribble, and is also solid from three point range. Defensively she is great at pressuring ball handlers and forcing steals, leading to fast breaks. She is one of the better on ball defenders I have seen play. She plays active, and high intensity defense. She also fights very hard on the boards, especially for her size. Paloma also had a standout performance recently at the All Academic showcase at Babson.