Today, I completed recapping all the events at TOC. After seeing over 40 games in three days, it seemed endless at the moment, but we're finally here. My final thoughts on the event are below.
Megan Murphy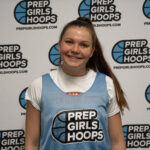 Megan Murphy 5'6" | CG Verona | 2023 State WI
The Verona guard is the definition of a true combo-guard. She can play equally as well on the ball as she does away from the ball. Murphy can run a steady offense with the ball and not make many mistakes. Off the ball, she does a good job moving and finding pockets of space to attack opposing defenses. She doesn't do anything flashy, but she's incredibly effective because she gets to her spots and has a variety of ways to score the ball.
Olivia Olson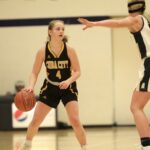 Olivia Olson 5'8" | CG Cuba City | 2025 State WI
I got to see Olson for the first time in Chicago after hearing so much about what she was able to do at Cuba City. I love her ability with the ball in her hands. Olson is smooth with the ball and sees the entire floor, even when she gets pressured. She looked comfortable in what should be uncomfortable situations. After seeing the Cuba City guard, I understand how she nearly helped her team beat a talented Aquinas team in a sectional-semifinal.
Gracie Gopalan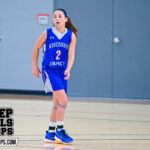 Gracie Gopalan 5'4" | PG Waupun | 2024 State WI
There aren't many kids I enjoy watching more than Gracie Gopalan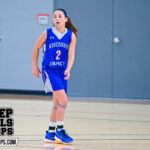 Gracie Gopalan 5'4" | PG Waupun | 2024 State WI . She possesses a lightning-quick first step and creates numerical advantages by beating her initial defender. She'll never be the most highly recruited kid on her AAU or high school team, but whoever ends up with her will get a kid to help them win games immediately at the next level.
Cadence Xiong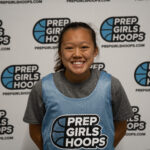 Cadence Xiong 5'1" | PG West Bend East | 2023 State WI
I'm always amazed by how well Xiong can score the ball. She gets baskets from all three levels and is consistent. Her ability to get the basket at her size is valuable because of what it creates. The pressure she puts on defenses forces defenses to react to what she does. At that point, all four of her teammates have the opportunity for an open shot, and the West Bend native consistently finds them.
Laynee Hogan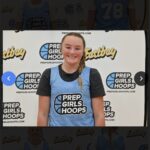 Laynee Hogan 5'8" | SG East Buchanan | 2025 IA
Through the AAU season, Hogan has been one of my favorite lead guards to watch. The 2025 Iowa native affects the game more than you'd initially think. Even playing up an age level, Hogan finds ways to make winning plays. She sees the floor well, never gets sped up with the ball, doesn't turn the ball over, and can get to the basket to create for herself or her teammates.