Teams from around the country traveled to the Chicagoland Area for PGH 2K22 as the final Live Event for the PGH Circuit. The event took place at the Romeoville Athletic & Event Center that holds 10 beautiful, wood courts. I covered 16U for this tournament. Here are some players who stood out on Day 2: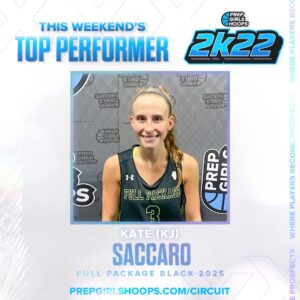 Kate (KJ) Saccaro | Full Package | 5'7 PG | 2024
KJ was one of the top guards I saw at PGH 2K22. The confidence in her shot made it look like every shot she put up was going to go in. She hit two big three's for her team at the end of the first half in the game I saw within 10 seconds of each other. Outside of her shot, she handles the ball well and pushes it up the floor with good control. I'm a fan of her energy on defense, too!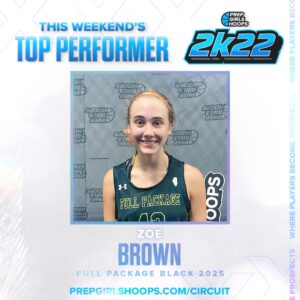 Zoe Brown | Full Package | 5'11 SF | 2024
Zoe is a long lefty that is very versatile. She's tough in the paint as a shot blocker and a strong rebounder, especially on the offensive end. She can finish with strength with both hands and played the interior as good as most true posts with some crafty finishes and quality footwork. Zoe put up 13 points in their win over Alabama Twisters Elite.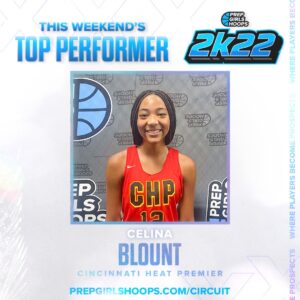 Celina Blount | Cincinnati Heat Premier | 6'0 C | 2024
Celina is a very intriguing post player with her combination of height and length. She had good timing on some blocked shots and plays the game hard. The 6 footer gets up and down the floor really well with a frame that looks ready for the college level already. Her ability to step out and hit a 15 footer and handle the rock are impressive as a post.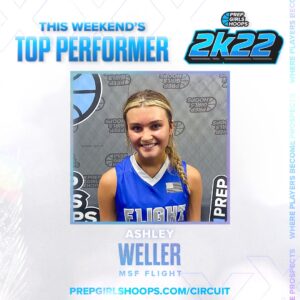 Ashley Weller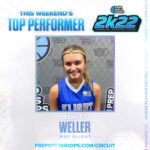 Ashley Weller 5'10" | CG Jackson Northwest | 2024 State MI | MSF Flight | CG | 2024
Ashley is a versatile guard that can do a bit of everything in her game. She shoots it well, has good length, and makes the hustle play. She's always in the right place at the right time and is a player you want on your team as she cleans up the boards and can score it in bunches from all three levels.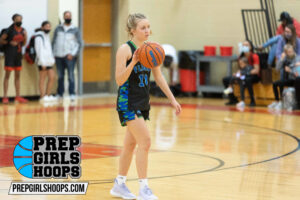 Hailey Freshcorn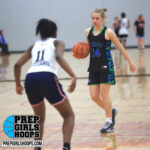 Hailey Freshcorn 5'8" | PG Onsted | 2024 State MI | MSF Flight | 5'8 PG | 2024
Hailey can put up points in a hurry from all three levels. Her energy is good on both ends which allows her to make a lot of big plays for her team. On offense, she dishes the rock well and gets her teammates involved. She was one of the best shooters at PGH 2K22, and she was also one of the best ball handlers who pushed the ball while staying under control.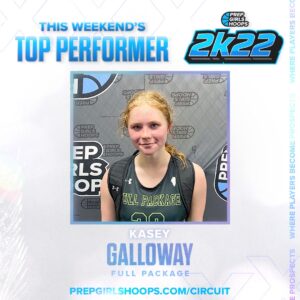 Kasey Galloway | Full Package | 5'5 SG | 2024
Kasey went off in their final game of the event with 21 points. She hit some big shots from all over, and played very unselfish by getting her teammates involved and dropping some dimes in clutch moments in an OT win. There wasn't anything she could do wrong in the game I saw, and her teammates loved to cheer on her stellar game.
---
Brandon Fisher is a Senior Scout for Prep Girls Hoops Florida and a Regional Scout for the PGH Circuit. If you have any information on players or teams, please email Brandon at brandonpghfl@gmail.com or DM him through Twitter/Instagram at @BrandonPGHFL.