Cathedral Academy in North Charleston was the site at one of the smaller team camps that took place this entire offseason – even though it was no less competitive.
The Generals and head coach Chris Pouyat hosted the Charleston Challenge that welcomed 10 teams – predominantly from the SCISA ranks. Among the non-SCISA teams that also took part were Oceanside Collegiate which compete as a 3A SCHSL school and St. John's – a 1A SCHSL school.
We at Prep Girls Hoops made the trip down to Cathedral for the tournament whose final ironically featured SCISA's 1A runners-up in the Generals against SCISA's 2A runners-up in Orangeburg Prep. Rising sophomores and freshmen were certainly on the rise in North Charleston on Tuesday.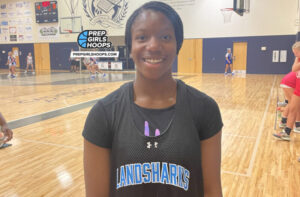 Kaylin Brown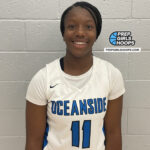 Kaylin Brown 5'9" | SF Oceanside Collegiate | 2025 State SC – 2025 – Oceanside Collegiate Academy – Brown proved last season that she is nowhere near finished as she was a major play in the Landsharks' deep run in the 3A playoffs last season. She plays with a pass-first attitude but understands when to distribute and when to drive to the rim. Brown effectively takes care of the ball and is unafraid of contact that can put her at the free throw line. Brown never gives up on a play and can be relied to make clutch plays in crunch time. She is part of the young nucleus the Landsharks will field in the coming seasons.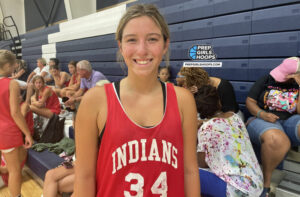 Jane Walker Yonce Jane Walker Yonce 5'8" | PF Orangeburg Prep | 2025 SC – 2025 – Orangeburg Prep – Yonce is a transfer from a Wardlaw Academy team that also made the 1A postseason in 2021-22. Throughout her career, she has also excelled as a softball player. She will play the bulk of her minutes as a big and displays her confidence by calling for the ball. In addition, she also moves effectively and efficiently as a half court offensive player and knows how to find open teammates. Yonce is a reliable rebounder and is not afraid of contact that can place her to the free throw line. She will be a worthwhile addition to an Orangeburg Prep team that was last year's 2A SCISA runner-up. Orangeburg Prep was also runners-up in Tuesday's tournament at Cathedral Academy.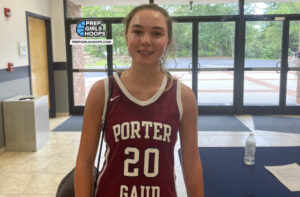 Grayson Hariri Grayson Hariri 5'8" | SG Porter Gaud | 2025 SC – 2025 – Porter-Gaud – Some of Hariri's previous athletic experience with Porter-Gaud comes in the form of participating on the junior varsity volleyball team. In a hard-fought contest against the host Generals, Hariri proved herself to be an effective scorer. Hariri lists herself at 5-foot-8 and had 11 points in that matchup with Cathedral Academy that resulted in a win for the Cyclones. She is sure to continue to find a strong footing on a Cyclones team that graduated a number of seniors from the 2021-22 rendition. Porter-Gaud will have, in many ways, a new look in 2022-23 and Hariri will certainly be part of that new look.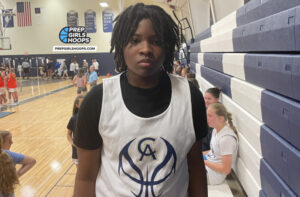 Cailah Tucker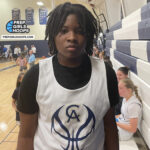 Cailah Tucker 5'8" | SF Fort Dorchester | 2025 State SC – 2025 – Fort Dorchester HS – Tucker typically sports the colors of the Patriots but was part of Cathedral Academy's team for the Charleston Challenge. She is an effective scorer that can increase the number on the scoreboard from either near the rim or from long range. Tucker also is unafraid of contact that can give her opportunities at the free throw line. As effective a scorer as she is, she plays with a pass-first attitude and will also come up big on the other end of the floor with defensive plays. She knows how to change directions when dribbling the ball and can find her way through and around defenses. Tucker played a major role in the Generals winning Tuesday's tournament.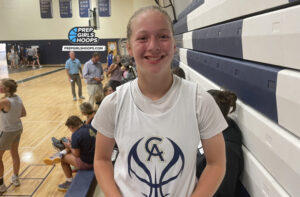 Paige Pouyat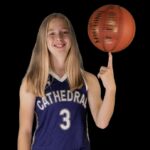 Paige Pouyat 5'4" | SG Cathedral Academy | 2026 SC – 2026 – Cathedral Academy – Pouyat played a major role in the Generals' run to the 1A SCISA championship game back in February. The Generals will compete as a 1-AA school starting in 2022-23 due to SCISA's reclassification. Pouyat has been with the varsity team of the Generals since being a seventh grader. She is an accurate 3-point shooter and her ball handling skills enable her to find her way around defenses. Pouyat finds herself at the right place at the right time and throws defenses off guard with her ability to drive to the basket combined with her passing skills. Pouyat was a key piece in the Generals prevailing against all comers in Tuesday's tournament.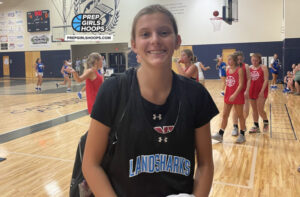 Ava Rush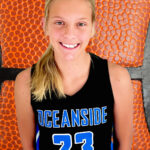 Ava Rush 5'11" | PF Oceanside Collegiate | 2026 SC – 2026 – Oceanside Collegiate Academy – Rush is entering her first season at the high school level – and she is setting herself nicely to receive plenty of playing time with the Landsharks in 2022-23. She is aggressive and is constantly moving her body towards where the ball is located. At times, Rush will get creative with how she finishes at the rim and is not afraid of contact that can place her at the free throw line. Rebounding and shot blocking are two other elements to her overall game. Oceanside Collegiate fans will be excited to how her addition helps the 3A Landsharks in 2022-23 and beyond.