Michigan is a hotbed for high school basketball talent, and in a key month of July, there are some players making some early impressions from all around the country. I'm going to give you some of the players that are turning heads early in the month.
Zoie Bamm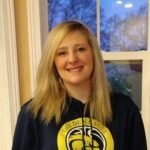 Zoie Bamm 6'1" | C Columbia Central High School | 2023 MI (2023, F/C, UTS Lady Elite 2023, Columbia Central)
Bamm has always been a star basketball player, but with UTS, she has hit another level. She's flat out dominating the glass so far at Run 4 The Roses and looks comfortable as a post scorer.
Christen Banks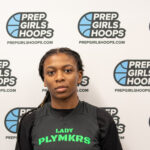 Christen Banks 5'7" | CG Southfield A&T | 2025 State MI (2025, PG, Michigan Lady Playmakers 2024, Southfield A & T)
Let's not gloss over the fact that Banks is playing up. Regardless of the bracket, she can put the ball on the floor and make plays. Banks showed some touch in the mid range yesterday and her team picked up a 64-47 victory.
Ava Mallar Ava Mallar 5'8" | PG Pittsford | 2025 State MI (2025, PG, MI Factory Basketball Orange 2023, Pittsford)
Yes, you see that correctly. Mallar is playing up and apparently fitting right in. She's able to handle the jump physically and can create and score with the older players.
Jaevyn Montgomery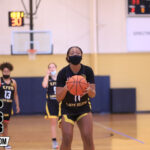 Jaevyn Montgomery 5'8" | SF East Kentwood | 2023 State MI (2023, SF, West Michigan Drive Daye 2023, East Kentwood)
Montgomery is a really terrific all around athlete. She scored 17 points in a variety of ways, showing creativity and body control. Montgomery also added 6 rebounds and aa steal to her stat line. If she plays like this the rest of the way at USJN, her Drive team will be tough to beat.
Abby Pasinos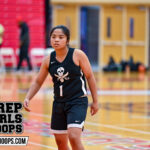 Abby Pasinos SG Madison Heights Bishop Foley | 2023 State MI (2023, SG, Michigan Goonies 2023 , Bishop Foley)
Pasinos was incredibly impressive all spring on the Prep Girls Hoops Circuit and isn't letting off the gas in July. At Run 4 The Roses, she scorched the nets yet again. Pasinos had a 21 point game with 6 triples that sparked her team to an impressive 54-46 win over Loudoun Elite.
Kendall Standfest Kendall Standfest 5'11" | SG Elk Rapids | 2024 State MI (2024, SG, Michigan Mystics Finest 2024, 
Standfest is fresh off an offer from Lake Superior State, and she's proving that the LSSU staff did their homework. She hit almost every corner of the stat sheet helping her team to a win. Standfest had a team high 12 points while also dishing out 4 assists and grabbing 3 steals.
Mia Zorski Mia Zorski 6'0" | C Clarkston | 2023 State MI (2023, PF, PR1DE 2023, Clarkston)
Scouting isn't about reading the points scored section and Zorski is a perfect example why. She uses her length well and is so versatile on both ends of the floor. I love the way she attacks the game, cutting and moving hard at all times, which really puts pressure on the defense. Word is, Zorski is doing all these things and more right now at the Run 4 The Roses.