The 4th of July is known for being celebrated with fireworks. As I watched them explode in the sky, I had a thought. What high school basketball players are explosive, just like the fireworks that we saw over the holiday weekend? Let's look at some explosive athletes!
Shamya Reid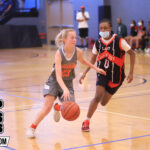 Shamya Reid 5'5" | PG Westfield Prep | 2023 State MI (2023, PG, Westfield Prep)
Reid has that takeover mode that only a select few athletes in any sport have. She's one of the most underrecruited stars, probably in the midwest. I saw Reid take over and keep her Hype team in within striking distance of a team full of D1 high major recruits.
Destanee Smith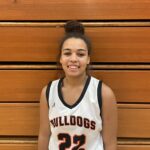 Destanee Smith 5'5" | CG Petersburg-Summerfield | 2023 State MI (2023, CG, Petersburg-Summerfield)
Smith can flat out get buckets and playing for a small school, very few defenders can slow her. But that's not the only way that her game is explosive. Smith has shown time and time again that she can base her game on her defense and be just as explosive as when she scores a ton of points.
Lizzy Forton Lizzy Forton 5'5" | SG Croswell-Lexington | 2024 State MI (2024, SG, Croswell-Lexington)
I think we're going to see a lot of Forton's explosiveness come high school season. She has a quick first step to take the ball to the rim as well as solid handles that help her create space. Forton plays with the confidence needed to be an explosive player.
Ashley Weller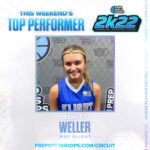 Ashley Weller 5'10" | CG Jackson Northwest | 2024 State MI (2024, CG, Jackson Northwest)
Weller just keeps improving, seemingly setting the table for an explosive junior season. She has a terrific all around game which helps her dominate in a variety of ways. Weller is a high percentage shooter that makes sure that when she shoots, it's a good look at the rim.
Demi Bolton Demi Bolton CG Ferndale University | 2025 State MI (2025, CG, Ferndale University)
Bolton starts her explosive show as soon as she hits the court. She's ultra aggressive, both off the bounce and picking up second chance buckets. Bolton plays downhill, and is in attack mode at all times.