Prep Girls Hoops took in a day of games from the LBI Summer Showcase in Concord, NC earlier this week. Who were some of the 2023 Top Performers from the Palmetto State? #RecuitThePalmettoState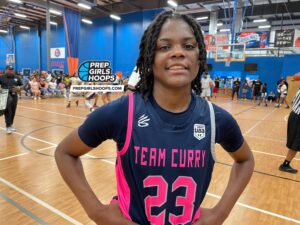 Milaysia Fulwiley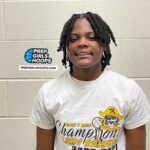 Milaysia Fulwiley 5'8" | PG Keenan | 2023 State #9 Nation SC – Keenan HS – Team Curry 17U GUAA 
Milayshia at times is in her own world and the rest just follow. Fulwiley is extremely skilled and talent to really take over a game at any time while on the floor. She is a dynamic scorer and can score the ball in many ways while on the floor. Milayshia has great court awareness and vision. She just makes plays look easy at times.  Could she lead the Lady Raiders to a 5th State Championship this year in 6 years on varsity?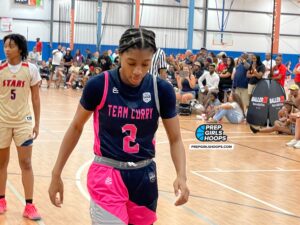 Jessica Woods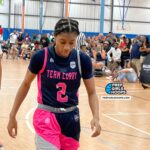 Jessica Woods 5'7" | CG Westwood | 2023 State SC – Westwood HS – Team Curry 17U GUAA 
Woods plays in the backcourt for the Team Curry 17U squad. Jessica will take her game to Campbell University next year in the Big South Conference. She has a shifty handle and can stop and pop from the mid-range at any time. Jessica plays well in the open court and really excels getting to the rack at times.
Hailey Chiles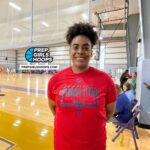 Hailey Chiles 6'3" | C Legacy Early College | 2023 State SC – Legacy Early College – Upward Stars 3SSB 2023 
Chiles is a left-handed post player who can step-out and face-up from time to time. Hailey has a great set of hands and really goes to work down in the post at times. She has a soft touch and really does a good job of rebounding and sealing down in the paint. Chiles has no problems playing the game on contact. Hailey will head up to Greenville this year to play for the Lady Lions.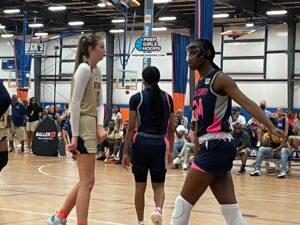 Riley Stack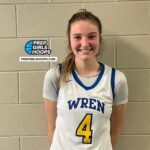 Riley Stack 6'5" | SF Wren | 2023 State SC – Wren HS (Piedmont) – Upward Stars 3SSB 2023 
Stack looks to be down to possibly 3 schools according to Head Coach R.J. Booker. Will a decision be sometime in the near future? Riley is a slender sleek wing player who has the ability to alter and challenge shots.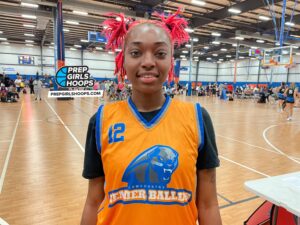 Darnaishia Gadsden Goss – Stall HS (North Charleston) – Lowcountry Premier Ballers 2023 
Darnaishia has no problems rebounding the ball on both ends of the floor. She really does a good job of rebounding the ball out of her area. Gadsden-Goss scores most of her points at the basket on putbacks. She did step out to knockdown a short 8-foot jumper today.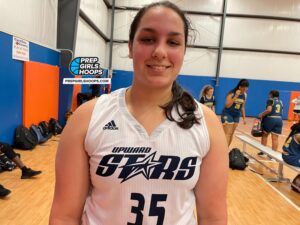 Skylan Swindoll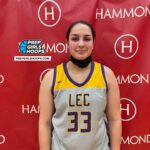 Skylan Swindoll 5'10" | PF Legacy Early College | 2023 State SC – Legacy Early College – Upward Stars Select 2023 
Swindoll was able to work both sides of the block today and score the ball quite easily. Skylan moves well away from the ball. She really looks to be a mover-screener on the floor. Skylan has a nice touch from the foul line.
Aaliyah Lawrence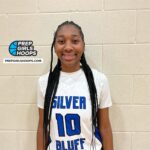 Aaliyah Lawrence 5'9" | SF Silver Bluff | 2023 State SC – Silver Bluff HS – Upward Stars Select 2023 (pictured on front)
Lawrence is a wing player and was able to get out in transition. Aaliyah can knockdown the 3-ball when give the opportunity. She plays very active in the passing lanes picking up deflections. Lawrence will look to help Silver Bluff HS make another run this coming season under Head Coach Chasen Redd.