Prep Girls Hoops made the trip across state lines to take in the action from the LBI Summer Showcase in Concord, NC. The event marks the start of the NCAA Live Period. Who were some of the Top Performers today while we were in attendance?
Jordan Mintz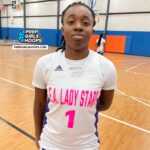 Jordan Mintz 5'3" | PG Gray Collegiate | 2024 State SC – Gray Collegiate – EA Lady Stars 16U (pictured on front)
Mintz wasn't able to play this past high school season after transferring to Gray Collegiate from Westwood HS. Jordan is a water-bug point guard who keeps the ball low to the floor. She can get the ball into the paint or stop and pop from the perimeter. Mintz really gets after it on the defensive end of the floor picking up steals and loose balls on the floor.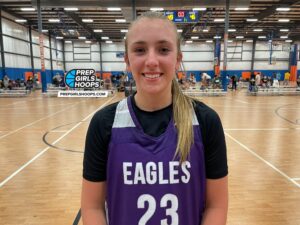 Jenna Cothran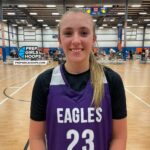 Jenna Cothran 5'6" | SG Dorman | 2024 State SC – Dorman HS – FCA Eagles 2024 
Cothron came clutch in overtime in the opener vs the Carolina All-Stars. Jenna a shooting guard plays better off the ball and when she has time and space. She will look to pop off screens from open looks from time to time. Cothron finished with 17 points.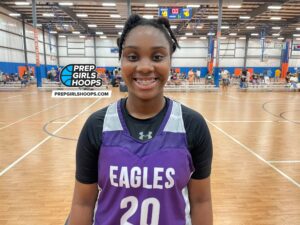 Caitlin Bowling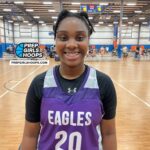 Caitlin Bowling 5'3" | PG JL Mann | 2024 State SC – JL Mann HS – FCA Eagles 2024 
Bowling took the ball to the cup every time in the game Prep Girls Hoops watched vs the Carolina All-Stars. Caitlin a point guard was able to finish at the rim with her left-hand and drop some floaters along the way. She plays her best basketball when she's attacking the basket as an slasher deluxe. Caitlin finished the day with 16 points in the win.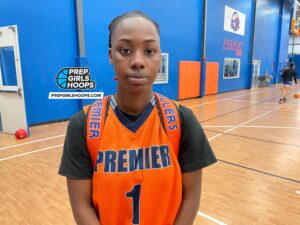 Makayla Waiters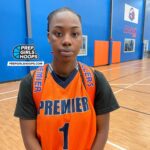 Makayla Waiters 5'6" | PG Stall | 2024 State SC – Stall HS (North Charleston) – Lowcountry Premier Ballers 16U
Makayla really piled up some points this week for her Lowcountry Premier Ballers squad. Waiters connected on several three pointers in the game we watched early on. Makayla feels very comfortable letting them fly from downtown behind the arc.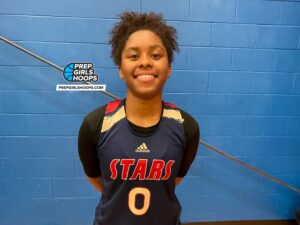 Jasmine Frierson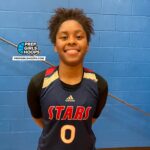 Jasmine Frierson 5'5" | PG Hartsville | 2024 State SC – Hartsville HS – Upward Stars 3SSB 2024 
Frierson was at her best today in a win over West Coast United. Jasmine was able to get the ball into the paint, penetrate-kick, finish with both hands and really played solid from beginning to end. She took some charges down the stretch to secure the victory. Jasmine played like a point guard and lead guard today for the Upward Stars 3SSB program.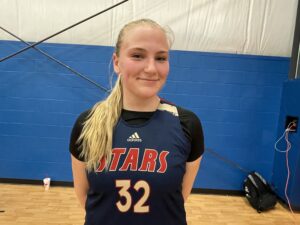 Kailyn Ivey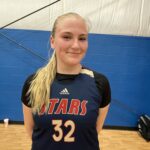 Kailyn Ivey 6'1" | C Seneca | 2024 State SC – Seneca HS – Upward Stars 3SSB 2024 
Ivey came to work on the glass on both ends of the floor. Kailyn worked for position and battled down low for everything she got today. She was able to finish several putbacks and second chance efforts today. Kailyn does a good job of sealing out and carving out space when posting up in the paint.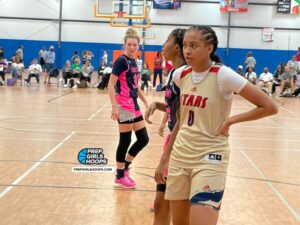 Trinity Vance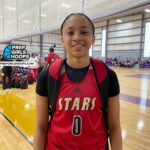 Trinity Vance 5'10" | SG Legacy Early College | 2024 State SC – Legacy Early College – Upward Stars 3SSB 2023 
Vance plays up an age group with the Upward Stars 3SSB 2023 squad. Trinity is best suited knocking down shots on the perimeter or stalking the baseline at times. She plays with some swagger and confidence while on the floor. Vance wants the ball in crunch time and really works to step to the challenge every time.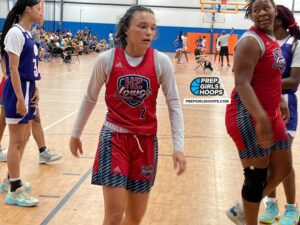 Devon Yarde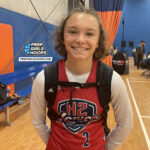 Devon Yarde 5'5" | PG Hilton Head Christian | 2024 State SC , Tamya Hutchinson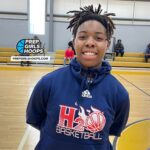 Tamya Hutchinson 5'4" | PG Hilton Head Christian | 2024 State SC and Morgan Scott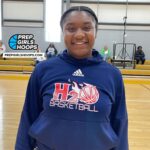 Morgan Scott 5'10" | PF Hilton Head Christian | 2024 State SC – Hilton Head Christian – H2 Lowco 
This trio will be teammates during the high school with the Lady Eagles basketball program. Yarde has a few state championships in her back pocket, while Hutchinson joined the program a year ago from Estill HS. Scott a May River HS transfer will be in uniform come this season. Yarde and Hutchinson will take care of the backcourt duties while Scott will patrol the paint area.
H2 Lowco went (2-2) this week at the LBI Summer Showcase and lost its 2 games by a total of 5 points.