Where to start with the coverage from the LBI Summer Showcase. Prep Girls Hoops made the trip up to the Hoop State of North Carolina for a day of action in Concord. Let's dive into the coverage from the event right here on your source for basketball coverage in the Carolina Prep Girls Hoops.
The 2025 Palmetto State looks to be a really good one coming down the road for the State of South Carolina.
Camille Kerridge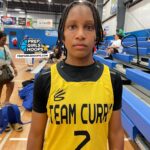 Camille Kerridge 5'3" | PG Nation Ford | 2025 State SC – Nation Ford HS (Fort Mill) – Team Curry 15U GUAA (Best Performer Today)
Kerridge was TERRIFIC today with her play. Camille set the tone for the Team Curry 15U GUAA in its 2 opening day wins. She plays the game with a lot of confidence and a fearless mindset. She dropped some floaters on the way to the cup when she wasn't dishing off to an open teammate. Camille plays bigger than her size and really uses her body well to draw contact on the way to the cup. Camille touched the paint all day long and really did a good job of playing the game very unselfishly.
Camille finished with 17 points in the win over Upward Stars 3SSB 2025 and dropped 22 points vs 1 Nation 2025.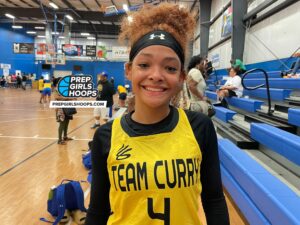 Makailah Davis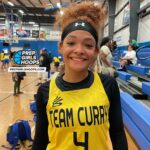 Makailah Davis 5'6" | CG Catawba Ridge | 2025 State SC – Catawba Ridge HS (Rock Hill) – Team Curry 15U GUAA 
Davis came to play just like her teammates. Makailah did a little bit of everything to help her squad win 2 opening day games. She looked to swarm the ball on defense and without any hesitation jumped on the floor for loose balls all day long. Makailah can really defend on the ball and bring ball pressure all game long. She does a good job of knocking down open shots and staying active all over the floor.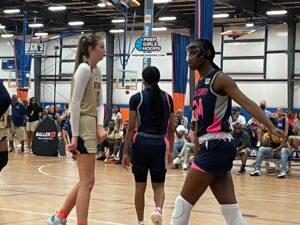 Tamia Watkins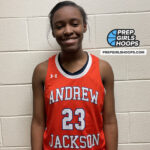 Tamia Watkins 6'2" | PF Andrew Jackson | 2025 State SC – Andrew Jackson HS (Kershaw) – Team Curry 17U GUAA 
Tamia was wearing a nose guard today for Team Curry 17U GUAA. Watkins a left-handed post player does a good job of protecting the rim with her ability to challenge and alter shots around the basket. She runs the floor well and does a good job of carving out space down low to post-up or hit a short corner jumper. Tamia controls the glass on both ends and really does rebound out of her area very well.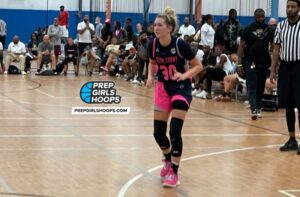 Skyla Tuthill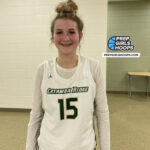 Skyla Tuthill 5'11" | SG Catawba Ridge | 2025 State SC – Catawba Ridge HS (Rock Hill) – Team Curry 17U GUAA 
Skyla is ranked #1 in the 2025 Palmetto State Class while her Grassroots teammate Tamia comes in at #2. Tuthill and Watkins are both playing up 2 age groups. Tuthill was efficient today out on the perimeter. Skyla was able to connect on some perimeter jumpers. She really has a good feel for the game and mechanics on her shot.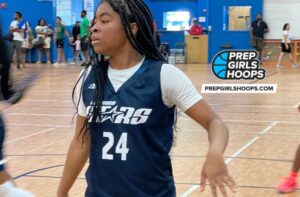 Morgan Champion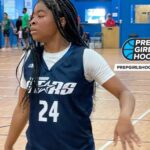 Morgan Champion 5'6" | CG Camden | 2025 State SC – Camden HS – Upward Stars 3SSB 2025 
Champion finished with 14 points in a tough loss to Team Curry 15U GUAA. Morgan played both guard spots today in the backcourt for the Red, White and Blue. She really looked to play aggressive on both ends of the floor today. Champion was attacking the cup and looking to score whenever given the chance.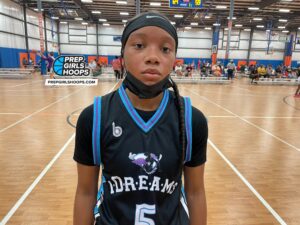 Jordyn Adams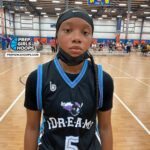 Jordyn Adams 5'4" | PG Fairfield Central | 2025 State SC – Fairfield Central HS (Winnsboro) – IDreams 15U
Adams plays in the Heart of the Midlands for the Lady Griffins. Jordyn really likes the ball in her hands and rightfully so it should be in her hands. Jordyn was able to connect on some short mid-range pull-up jumpers today. She can play the game at either pace fast or slow it down. She makes the most of her opportunities if it's scoring on the break, finishing at the rim with either hand or leaking out for a cheapie from time to time. Jordyn has a good basketball for feel for the game and she will be a young lady to monitor moving down the road.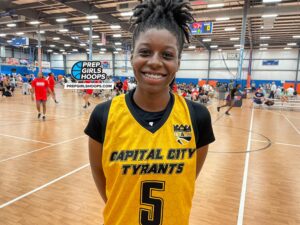 Lauren Crosland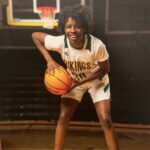 Lauren Crosland 5'9" | SF Spring Valley | 2025 State SC – Spring Valley HS – Capital City Tyrants 
Crosland a small forward was able to do a little bit of this and that today for her Midlands based team. Lauren a long and rangy wing player looked to stalk the baseline a few times today. She has guard skills to handle the rock up the floor and attack the cup. Lauren jumped on the floor for loose balls all day long. She will be a great addition to the Lady Vikings roster this coming season.