Right place, right time. Although we've seen plenty of great stuff over the past couple of years from Alyssa Sand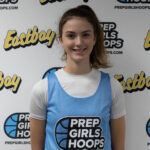 Alyssa Sand 6'2" | PF Albany | 2024 State MN , the 6'2 forward from Albany could not have picked a better time or place to bring her 'A game' to the gym than last week's Mill City Invitational. With a host of Division 1 coaches watching all of her games, Sand demonstrated clearly throughout the tournament why she is a rising star in Minnesota girls basketball. The Comets 2024 Elite prospect will have no shortage of suitors now, and she leads way today as we offer you our final installment of Mill City stock risers from the Class of 2024.
Alyssa Sand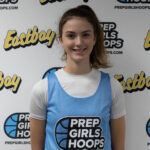 Alyssa Sand 6'2" | PF Albany | 2024 State MN – forward, Comets Elite 2024 (Albany)
Sand (top photo) has performed well under the spotlight in the past by turning in some excellent work at the high school State Tournament where her Albany team has been stellar over the past couple of seasons. Mill City may not have had thousands of spectators or a state-wide television audience but it had exactly the right eyeballs on hand if your goal is to play D1 basketball. Alyssa averaged 15 points per game while showing tremendous progress in her mobility, finishing touch, decision making and willingness to play more physical, doing it all against one of the strongest slate of opponents she has faced to date. Sand's phone has no doubt been ringing over the past few days.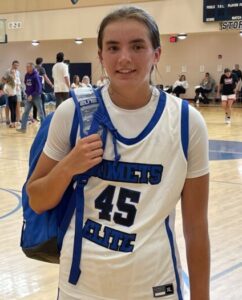 Kylan Gerads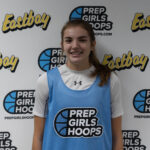 Kylan Gerads 6'0" | SF Albany | 2024 State MN – forward, Comets Elite 2024 (Albany)
Sand's teammate Kylan made just as big of an impression. D1 coaches seeing her for the first time in person were no doubt pleased with her motor, which is one of the very best we've seen. Gerads just plays so hard every time out. Standing nearly 6 feet tall, she is strong and physical, has an excellent mid-range game, and is a relentless rebounder. While her Comets teammate Alexis Rose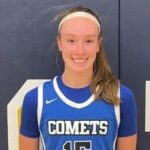 Alexis Rose 5'10" | CG Becker | 2024 State MN lived up to her recent lofty levels of performance by averaging 18 points per game, Gerads was just as impactful in her own right. Kylan averaged over 11 ppg. We don't have her rebounding stats but I'm certain they were equally impressive. We're not sure at this point whether the #36-ranked prospect in the Prep Girls Hoops Class of 2024 will play at the D1 level but we do know Mill City improved her odds substantially.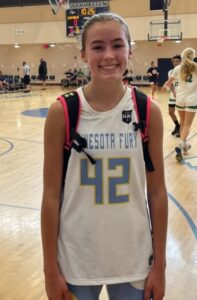 Ava Cossette
Ava Cossette 5'10" | CG Maple Grove | 2024 State MN – guard, Fury 2024 UAA (Maple Grove)
If speed kills the 5'10 guard will be facing 20 years to life after the way she played at Mill City. Ava's incredible velocity, foot speed and overall quickness was on full display at Chanhassen playing on the top team of Fury sophomores against the very best opponents the event had to offer. She scored 60 points in five games and created at least that many for her teammates, as well. Ava's on-ball defending was impressive, too. What has really improved this year is Ava's consistency. While others on the Fury team may have drawn more headlines this summer ( Jordan Zubich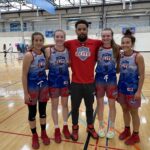 Jordan Zubich 5'11" | SG Mountain Iron-Buhl | 2024 State MN , for example, scored 97 points on 22 made threes in five games), Cossette's play has made a huge impression where it matters most. The 11th-ranked prospect in the Class of 2024 is going to be an incredible collegiate performer in the right situation.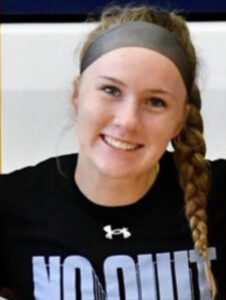 Aubrey Heyer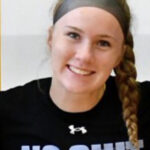 Aubrey Heyer 5'10" | SG Chaska | 2024 State MN Minnesota Fury 2024 Premier
Up until now, incremental progress has been the story of Aubrey's development. Now 5'11, Heyer has gotten better every year, gradually developing her skills and gaining confidence in her own abilities. What we saw at Mill City, however, appeared to be a breakthrough. Aubrey has always been a key part of a very successful 2024 Premier squad, but last week at Chanhassen she was so much more. More assertive. More aggressive. More confident. More impactful. Aubrey was attacking the basket, taking shots without hesitation, and making her presence known on the defensive end of the equation, as well. Currently ranked #63 in the class, Aubrey has earned a promotion and has to be considered a serious candidate for a scholarship-level opportunity in the collegiate game.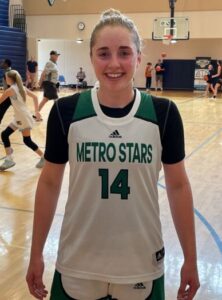 Drew Buslee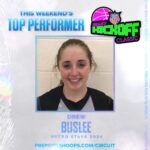 Drew Buslee 5'8" | PG Eagan | 2024 State MN – guard, Metro Stars 2024 (Eagan)
Warrior! That's what Drew is. She has been showing it all summer and she did that exact thing once again at Mill City in front of a good number of scholarship-level coaches. Drew has always been a successful point guard, a talented ball handler who plays with zero fear, runs an offence in an efficient manner, and can be counted upon to make big plays when they are needed the most. Now she's grown 5'10 with a big frame and a ton of strength – huge assets at the next level – and she can score. Buslee had 23 when we watched her lead Metro Stars to a 54-53 win over Fury Premier. Her AAU coach Leah Szabala, who had a standout D1 career at North Dakota, cannot stop singing Buslee's praises. Last week the college coaches saw first-hand exactly why.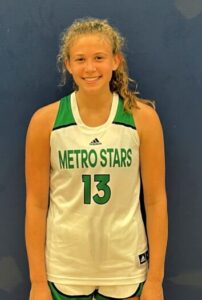 Lilly Hahs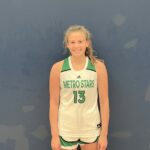 Lilly Hahs 5'10" | SG Cretin-Derham Hall | 2024 State MN – guard, Metro Stars 2024 (Cretin-Derham Hall)
Hahs is Buslee's partner in crime in the Metro Stars backcourt. With all due respect to the rest of the prospects on the team – players like Ryan Thue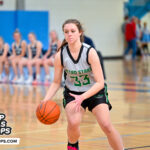 Ryan Thue 5'9" | CG Prior Lake | 2024 State MN , Maddie Ziembiec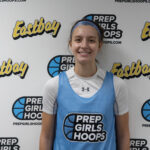 Maddie Ziembiec 6'1" | SF Chanhassen | 2024 State MN and Peyton Shaffer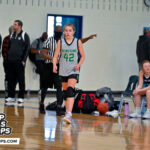 Peyton Shaffer 6'0" | SF Stillwater | 2024 State MN are all solid next-level prospects – it's clear that as Hahs and Buslee go, so go the fortunes of the squad. Hahs is also 5'10, and she is truly one of the best athletes in the class. She is a workhorse, a tireless contributor with great footspeed, impressive leaping ability, excellent instincts and a natural bent for playing the game with a healthy dose of grit. We love Lilly's feistiness and her penchant for seizing the moment and making the big play. Lilly is currently ranked #67 in the Class of 2024. Check back in a couple of days when the rankings have been updated because she is definitely moving up.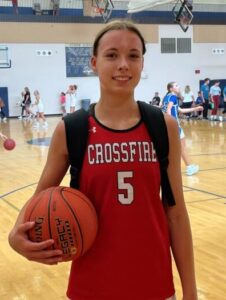 Madison Malecha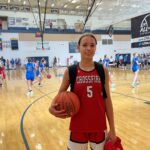 Madison Malecha 5'11" | SF Burnsville | 2024 State MN – forward, Crossfire Corley (Burnsville)
Sleeper. That's what Madison is. Every time we watch her the 5'11 junior-to-be appears to have improved. With a ton of length and plenty of bounce, Malecha is a very good athlete. Her leaping ability is rather evident around the basket at both ends of the floor. So is her length. Madison clearly loves to rebound and isn't shy about making and taking space from bigger opponents in order to do so more effectively. While Madison's teammate Elizabeth Corley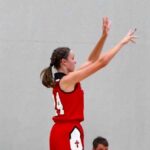 Elizabeth Corley 5'9" | CG United Christian | 2024 State MN was drawing attention by making 14 of 27 three-point attempts in the tournament, Malecha can also score the basketball. She averaged nearly 13 points per game at Mill City. The extent of her contributions, however, aren't always evident on the scoresheet. Malecha is a Top 100 prospect who is trending in the right direction.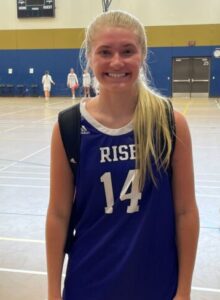 Brea Mertz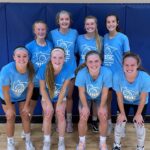 Brea Mertz 5'10" | PF Sleepy Eye | 2024 State MN – forward, Minnesota Rise Purfeerst (Sleepy Eye)
Mertz is our final 2024 stock riser of note at Mill City. Although Brea has long been a special player at the small-school level (she earned a current ranking of #94 as a result), we have been waiting for her to truly emerge against a better class of opponents in AAU. That's exactly what she did at Mill City. Now pushing 6 feet, Mertz is big and strong. What has really improved is her mobility. And her footwork. And her finishing ability in traffic. And her consistency. That's a nice checklist of enhancements. She plays hard and she's physical, too. At Mill City we saw her scoring in transition, making nice one-on-one moves on the fly, and finishing with more finesse than we've seen before. By adding that kind of polish to an already impressive package, Mertz is moving herself in the right direction. Again. She rose 14 places in the winter rankings update. We'll see what the pending edits yield.