*Get 25 percent off your new subscription by entering Earl25 in the coupon code area. Enjoy Prep Girls Hoops Missouri.
*The Prep Girls Hoops Missouri Top 250 Expo will be held on September 24 in St. Louis. When you register, enter austinExpo2022 in the coupon code area to get a discount on your registration.
Prep Girls Hoops Missouri takes a look at some more talented Class of 2026 guards and wings who stood out at last week's Run 4 the Roses, which was held in Louisville, KY.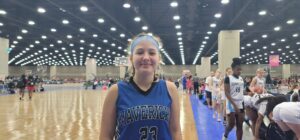 Anna Picarella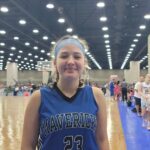 Anna Picarella 5'5" | PG Nerinx Hall | 2026 MO (Mavericks Blue 2023): The 5'5 point guard has excelled while playing up at the 17U level throughout the spring and summer and last week was no different. She displayed a lot of confidence and poise in her playmaking and scoring skills. She could penetrate and also hit the 3-pointer. She was not afraid to take the big shot in a close game.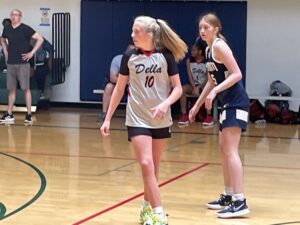 Millie Perry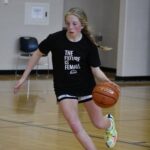 Millie Perry 5'10" | CG Liberty North | 2026 MO (Della Lamb 2026 Black): A talented 5'10 guard who has an excellent feel for the game. So he's a smooth playmaker who can handle the ball and pass it with her good court vision. She operates well from the high post and she can hit the mid-range jumper and extend it out to beyond the 3-point line.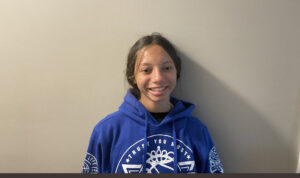 Latecia Howard (29:11, 2025): A 5'6 point guard who was very impressive while playing up with the 2025s. She has smooth handles and the ability to change speeds and directions on the dime to break down defenders. Her footwork was excellent as she had the two-foot jump stop and step-through to score in the lane. She can also high the 3-pointer off the catch.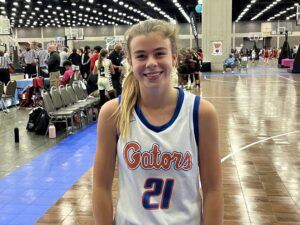 Piper Mooney (St. Louis Gators): A 5'6 point guard who can really shoot the ball from distance. She had good shooting form and a quick release on her shot. She hit four 3-pointers in the game I watched. She is a good playmaker who can also play with a lot of pace.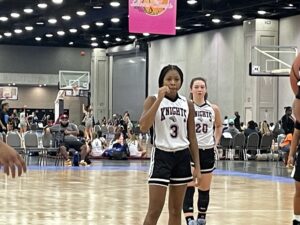 Kyrii Franklin (Knights Basketball Academy 2026-Olufson): A 5'5 point guard who has excellent speed and quickness. She had very good burst in the open court as she was adept at dribble penetration and kicking out to shooters. She could get into the lane and score with either hand while also being able to use her body to draw contact.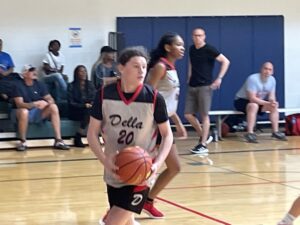 Alex Couch (Della Lamb Adidas 2026): A 5'8 guard who has good athleticism and instincts at both ends of the court. She can hawk the ball and play the passing lanes well. She also has solid playmaking skills on the offensive end.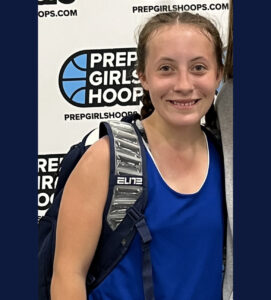 Hadley McNatt (DC Queens 2026): A 5'6 combo guard who can light it from 3-point range. She was confident in shooting the ball from just about anywhere behind the line. She even dribbled up court and stepped into a couple of triples, which was impressive.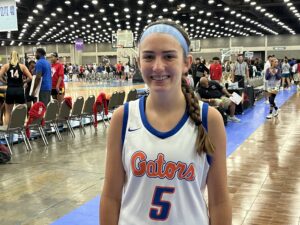 Mia Cuneio (St. Louis Gators 2026): A 5'7 point guard who did a good job advancing the ball with pace on the dribble and also with the pass.   She could score on a nice runner in the lane while also being able to hit the open 3-pointer.