The Prime East event was full of quality teams and prospects earlier this month. Here is a look at a few more players who caught my eye at Spooky Nook.
  Leila Reid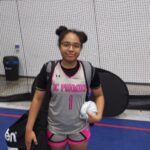 Leila Reid 5'4" | CG Poolesville | 2025 State MD , DC Premier, 2025, Guard   
I had great time watching Leila play. She is a non-stop attacker with a high motor and a physical style. She is solidly built and powerful and enjoys creating contact. She has a nice crossover and gets into the paint at will where she uses some crafty moves to score at the rim or off floaters. She should have a strong season at Poolesville High next year.
Maya Woodson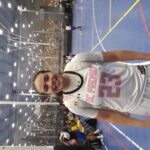 Maya Woodson 5'11" | SF Hammond | 2023 State MD , DC Premier, 2023, Forward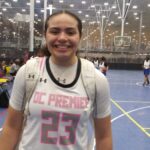 Maya's game continues to develop. She has settled into a role as a power forward at six feet tall, but she can log some productive minutes at the three if she continues to work on her perimeter shot. She is an excellent rebounder on both ends of the floor and finishes well in the paint.
Amoni Taylor, DC Premier, 2023, Point Guard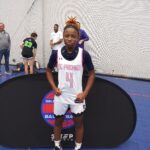 This was my first time seeing this super quick point guard who plays at St. Charles High School in Southern Maryland. She is a lefty and has excellent footwork on defense where she applies tremendous ball pressure all the way up the court. She's tough in transition as her speed does not drop off when she has the ball. She showed the ability to finish in the paint, converting a couple of "and 1" opportunities. She looks comfortable facilitating offense and running team so she can definitely play at the next level.
McKenzie Fitzgerald, Team Melo, 2026, Guard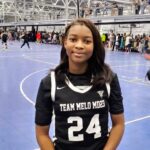 Mckenzie is a high scoring combo guard that is headed to Forest Park in Baltimore where she should have an immediate impact. She's a fierce competitor with a score first mentality but she can also run the point efficiently. She has long range on her jumper and shoots threes with confidence. She's an exceptional athlete and doesn't need a lot of room to get her shots off. Looking forward to watching her at the next level.
Rhlyn Rhouse, York Lady Raiders, 2023, Forward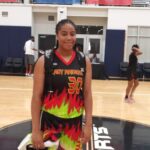 Rhlyn is a professional bucket getter as evidenced by her 1200 career points through her junior season at York Tech. At 6'1″ she has legit size and is a monster around the basket. She has a quick first step and a sneaky burst which helps her get around defenders. She is a handful and often faces double teams and has shown the ability to beat them by making the right pass. She should pick up some nice offers in July. Definitely one to keep an eye on.
Makenzie Wright-Rawls, 2023, York Lady Raiders, Forward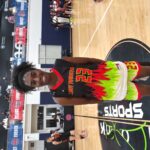 If you need a high energy athletic six footer than can bang in the paint look no further. Makenzie is a stat stuffer, having averaged 7 points, 8 rebounds, 2.4 steals, and 2.5 blocks as a sophomore at Central York. She just picked up her first D1 offer from Delaware State and will surely add more in July. Very intriguing prospect to check out.