Here we analyze 5 players in the top 15 of the  New England 2024 Rankings by Prep Hoops.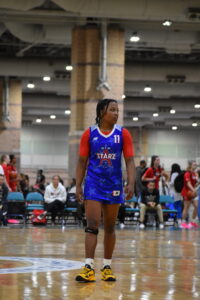 Ahnay Adams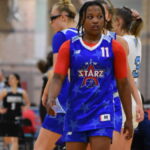 Ahnay Adams 5'6" | PG Tilton | 2024 State , Tilton, HT 5'7, position PG, AAU MCW Stars, Ranking #1
Ahnay is getting attention from a lot of big time Schools. She currently has many division 1 offers, that include Florida State, University of Miami, Umass, and more.  She had a standout high school season, and has been killing it in the grassroots season with MCW Stars. She is listed at 5'7, but the size doesn't faze her. She is always one of the toughest players on the court. She can finish through contact on players much bigger than her. She is a floor general, and one of the better passers I have seen. She is a dominate two ways player. She impacts the game with her leadership, scoring, and facilitating. Ahany has raised her stock to be one of the top players in New England, and is ranked number 1 for a reason.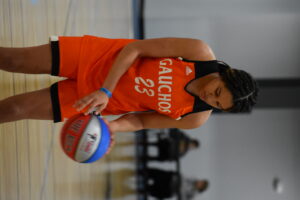 Kelian Cedano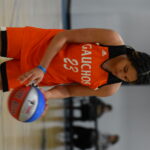 Kelian Cedano 5'9" | SG Putnam Science | 2024 State , Putnam Science, HT 5'9, Position SG, AAU NY Gauchos, Ranking #4
Kelian is a high level prospect, and a sharp shooter from three point range. She is a high energy player, and is always battling hard. She is an elite scorer, but does not force shots up, and also likes to get her teammates involved. She could probably score more points, but her unselfish, and team oriented nature is her style. She lead her team in scoring last season, and should be prime for another big season in her junior year. Kelian is a division 1 college level talent, and has multiple offers already.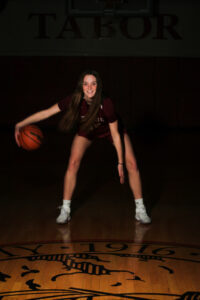 Jessica Ross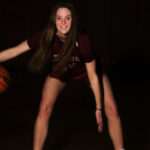 Jessica Ross 6'3" | PF Tabor | 2024 State , Tabor, AAU Bay State Jaguars, HT 6'3, Position PF, Ranking #11
Jessica was on the NEPSAC championship team this past winter at Tabor. Jessica is a 6'3 forward, and impacts the game in many ways. She runs the floor, and moves so well for her size. She is a very good finisher, and so strong going to the rim. She is a good passer from the high and low post, and is good passing out of double teams. She will often be double teamed by opposing defenses.  She is a good post player. She catches the ball high in the post, has good hands, and needs few dribbles to make her move. She is also a very good offensive rebounder. She can even stretch the floor and shoot. Jessica is a scholarship level player.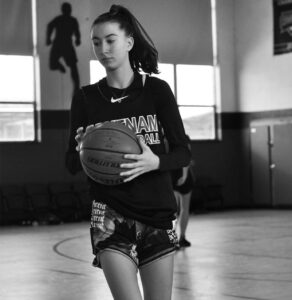 Ines Goryanova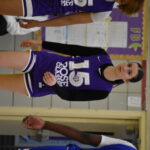 Ines Goryanova 5'7" | PG Putnam Science | 2024 State , Putnam Science, AAU NY Gauchos, HT 5'7, Position PG, Ranking #2
Ines is another player from Putnam ranked in the top 15. Ines is a top point guard in New England. She is a true point guard, and is what you want in your floor general. She is pass first, communicates well, and makes players around her better. She controls the tempo, and is the player you can trust running your team's offense. She has such a high basketball IQ, and is an extension of the coach on the floor. She just has great basketball instincts. She has a very good assist to turnover ratio. She can play on the pick and roll, and score at the rim as well.  Ines is a scholarship level player.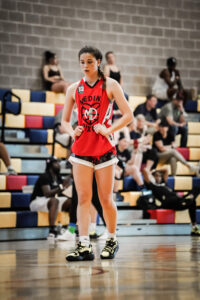 Dani Ceseretti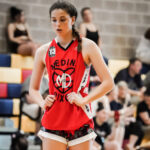 Dani Ceseretti 6'0" | PG Northfield Mt. Hermon | 2024 State , Northfield MT. Hermon, AAU Bay State Jaguars, HT 6'0, Position G, Ranking #6
Dani is a guard with size. She is a 6'0 high level talented player, who has good size to match her skill set. She can play positions point guard, through forward. She has very good handles, and is a very good finisher at the rim. She has great instincts, and basketball awareness. She is always thinking next play, and putting her team in the best positions. She is a great passer from the perimeter, high post, and in transition. She is a hard working, and a tough player on both ends of the floor. On defense she is a force. She is versatile and can guard multiple positions. She fights hard through picks, and rarely sees a mismatch. She is always talking on defense, and always has her hands up. In just her freshman season in high school, Dani was named to the first team all state, while averaging 18 pointer per game. Dani already has multiple division 1 offers, and that list should keep getting bigger.