North Meck hosted their annual invitational last month putting some of the top high schools in the area against each other even before the school season began again.  Here are the players who seemed to be doing a little bit of everything for their teams.
Reese Wilson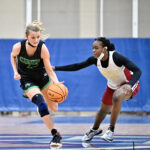 Reese Wilson 5'10" | PF Myers Park | 2024 State NC | Myers Park | 2024
Wilson continues to find the openings on defense with ease, and she stays ready to shoot no matter where she is on the court.  She's an asset on defense grabbing steals for her team, and she can handle it pushing it up the court for a fast break.  She has good height for grabbing rebounds for her team, and she can even block shots as well.
Ashlee Shaw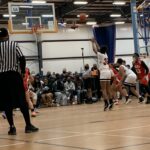 Ashlee Shaw 5'10" | CG West Cabarrus | 2024 NC | West Cabarrus | 2024
Shaw is ready for a strong junior season showing off her handles making her someone an opponent doesn't want to have to defend.  She can certainly stroke it from behind the arc.  She looks for her teammates underneath the basket keeping her eyes peeled for the best way to get her team some points.  On defense, she is quick laterally keeping her opponents right where she wants them and stripping the ball away from them.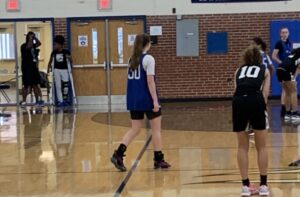 Addison Sirianni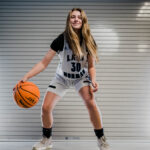 Addison Sirianni 5'7" | CG Lake Norman | 2025 State NC | Lake Norman | 2025
Sirianni is such a strong defender making it difficult for anyone to get by her.  In the same day, she was tasked with guarding two of the top guards in the state holding them to five points total.  She is a threat on offense, too, making strong moves on her drives to the basket.  She can step back and make her shot from behind the arc with ease as well.
Alexis Shehan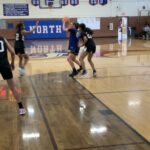 Alexis Shehan 5'9" | SF Lake Norman | 2025 NC | Lake Norman | 2025
Shehan (featured photo) has been making her name known this June showing off her versatility on the offensive side of the ball.  She makes effective cuts to the basket, and she can step back to drain it from deep.  She uses her length on defense blocking shots and making it difficult for people to get close to the basket.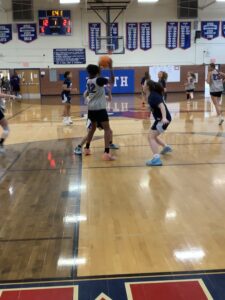 Autumn Washington | Ardrey Kell | 2026
Washington came off the bench bringing high energy.  She already has great size, and she partners that with a nice stroke from behind the arc.  She hustles back on defense even showing off her ability to come out of nowhere blocking shots on fast breaks.  She can pick the pocket of guards trying to get by her.  She is constantly moving on offense making smart cuts to create space to help her team.