North Dakota 2023 Class Tiers
The ND 2023 class is very strong and very deep. The top 15-20 are prospects to get excited about. Let's breakdown the class in a rankings tier format.
Tier 1
Logan Nissley Logan Nissley 6'0" | CG Bismarck Century | 2023 State ND is committed to Nebraska and the #1 prospect in the class. 22+ ppg. Nearly averaged 10 rpg. for a double-double average.
Tier 2
Miriley Simon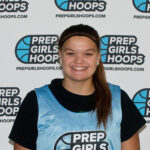 Miriley Simon 6'1" | C West Fargo | 2023 State ND and Bergan Kinnebrew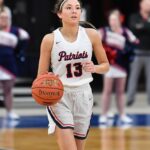 Bergan Kinnebrew 5'11" | CG Bismarck Century | 2023 State ND are neck-and-neck for the #2 spot in the class. Simon is already committed to D1 NDSU, while Kinnebrew is going to see her recruiting opportunities widen. Kinnebrew should be around 20 ppg. Mark down Simon for 20 and 10.
Tier 3 
Alyssa Eckroth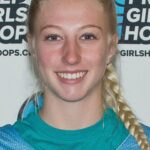 Alyssa Eckroth 6'0" | SG Bismarck Legacy | 2023 State ND of Bismarck Legacy seems to be gaining a head of steam. She's one that continues to get better every year and off-season. I think she can score 18+ ppg.
Chloe Pfau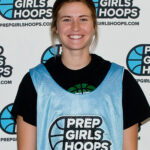 Chloe Pfau 5'11" | SG West Fargo | 2023 State ND is moved down the rankings list currently a little because of a knee injury, but that should change. She's committed to University of Mary. She'll score 20+ consistently.
Saw Deconte Smith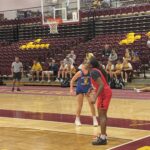 Deconte Smith 5'8" | SG Central Cass | 2023 State ND at the Northern State University team camp. She's just on another level as an athlete. Glides and is sudden as well. She's top 10 in an elite class. She could score 18+ ppg.
Maya Metcalf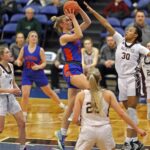 Maya Metcalf 6'2" | PF West Fargo Sheyenne | 2023 State ND is capable of putting up big numbers because of her shooting ability at 6'2. 17+ ppg.
Allison Undlin Allison Undlin 6'4" | C Mohalll-Lansford Sherwood | 2023 State ND is an interior 6'4 post that is known to be a major shot-blocker.
Peyton Neumiller Peyton Neumiller 5'10" | SG Bismarck High | 2023 State ND is a two-way playmaker and producer. Always one of the leaders in the WDA in steals. 17+ ppg.
Tier 4+ Notes
Ashley Wacha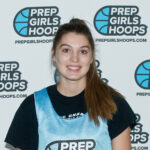 Ashley Wacha 5'10" | CG Fargo Davies | 2023 State ND is borderline and nearly into tier 3. Could see her offensive stats take a nice bump up this season.
Halle Crockett Halle Crockett 5'9" | SG Northern Cass | 2023 State ND is going to be one of the top overall scorers in the state.
Natalie Decoteau Natalie Decoteau 5'10" | SG St. John | 2023 State ND could easily be bumped up a good margin in the next update. I'm starting to wake up to how skilled she is.
Arden Faulkner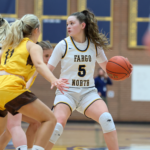 Arden Faulkner 5'9" | SG Fargo North | 2023 State ND gets a little better every time you see her. She's now a scoring threat and will be moving up the rankings.
I'm boldly predicting Emily Ash Emily Ash 5'6" | PG Dickinson | 2023 State ND of Dickinson at 18+ ppg. She was at around 9ppg. last season. 15 ppg. have graduated with Hauck, so there's a large scoring void and opportunity.