North Georgia Summer Recap: 2024 Standouts
2024 5-8 G Riley Black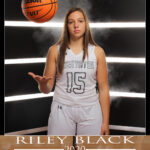 Riley Black 5'8" | CG Chestatee | 2024 State GA – Chestatee
The Gainesville Times Player of the Year emerged as the best player in Hall County last season and has continued on her path to becoming an all-time great at Chestatee. The physical guard loves to score in the paint and overpower defenders inside. Her signature move is her reverse pivot as she spins her way to the rim. Black's best game of the summer came against North Gwinnett, hitting a pair of threes and two pull-up jumpers on her way to 28 points, 8 rebounds, 5 assists and 3 steals. Her steady growth as an outside shooter, playmaker and defender are positive signs long-term.
2024 5-8 G Ellie Southards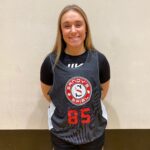 Ellie Southards 5'8" | SG Rabun County | 2024 State GA – Rabun County
Ellie Southards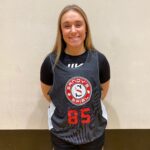 Ellie Southards 5'8" | SG Rabun County | 2024 State GA has had some explosive outputs this summer after missing her sophomore season to an ACL tear. The big guard has a polished offensive skill set, able to create off the dribble and handle pressure. Southards has the strength to score downhill, rebound and defend multiple positions. Ellie is a very good three-point shooter that likes to go between her legs to help her get into rhythm and get set.
2024 5-7 G Averie Jones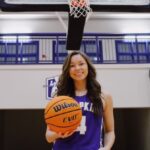 Averie Jones 5'7" | CG Lumpkin County | 2024 State GA – Lumpkin County
The smooth offensive game of Averie Jones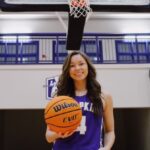 Averie Jones 5'7" | CG Lumpkin County | 2024 State GA is extremely efficient. She's a three-level scorer that scores going left and right. She's good at getting to her runner in the lane and is lights out when her feet are set from beyond the arc. Though she's 5-foot-7, her strength makes her have a much bigger court presence. She battled an ankle injury against Elbert County to post 16 points, 1 rebound, 3 assists and 2 steals, hitting a pair of threes, a left-handed drive and a floater.
2024 5-8 G Ciera Brooks – Lumpkin County
Scoot played one of her best games with Mary Mullinax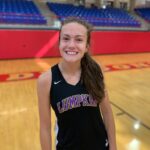 Mary Mullinax 5'10" | SF Lumpkin County | 2023 State GA absent, recording 12 points, 6 rebounds, 1 assist and 2 steals. The soccer standout has developed into a reliable defender with quickness and quality length. She scored on layups and was up to the task of rebounding. Her defensive instincts are still ahead of her offensive game, but Brooks has had a nice summer as Lumpkin County's fifth starter.
2024 5-6 G Braelyn McCall – North Hall
Braelyn does a lot of things right on the floor. She's not a go-to player offensively per se, but she can hit the three and eurostep her way to points. She's a competitive rebounder and is agile enough to force turnovers defensively. McCall is a nice piece that provides energy.
2024 5-4 G Mili Watts – Rabun County
Though softball may be her main sport, Mili Watts is becoming a crucial piece for the LadyCats. She saw important minutes down the stretch in the postseason, logging 15 minutes in the state championship off the bench. With big game experience now under her belt, Watts will be asked to bring her tenacious defense night in and night out. Watts plays extremely hard. She hustles as an athletic on-ball defender. Ball handlers have to be alert around her with her propensity to jump inbound passes and to dart in for steals. Watts is always one of the first players to get on the floor and can change the momentum of games with her defense. Offensively, she has a quick first move downhill. Harnessing her aggressiveness and staying out of foul trouble will be key.
2024 6-1 C Jada Monroe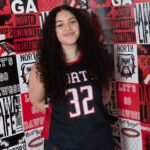 Jada Monroe 6'1" | C North Gwinnett | 2024 State GA – North Gwinnett
By the time she is a senior, colleges will be circling Jada Monroe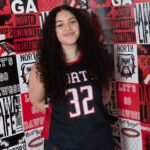 Jada Monroe 6'1" | C North Gwinnett | 2024 State GA 's name. She's a physical presence inside and a vocal leader that anchors the defense. Monroe can attack off the dribble and shoot the mid-range jumper. She uses her size to her advantage, cleaning up rebounds and altering shots. She has a similar game to that of Simone Lett who has signed to play at Columbus State.