Today, I'd like to highlight some kids I haven't gotten around to from TOC. I attended over 40 games in Chicago, so there are some kids I didn't get to highlight yet. I want to start circling back to highlight everyone who deserves the recognition.
Lydia Aalsma Lydia Aalsma 5'10" | CG Waupun | 2025 State WI
The more I've gotten to see the youngest of the Aalsma sisters, the more highly I've thought of her game. She's as athletic as anyone in the state. She also has an excellent skillset already. In high school, she played behind talented, experienced kids, but for Flight, she looked outstanding. Aalsma still has room to grow her overall game, but she has a chance to be as good as any other 2025 in the state in the next few years.
Tierney Madigan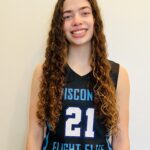 Tierney Madigan 5'10" | CG Laconia | 2025 State WI
For Laconia, Madigan tends to be more perimeter-oriented than she is for Flight. Ever since I first saw Madigan in an AAU setting, I've been impressed by how well she's rebounded, especially offensively. I've seen her grab at least five offensive rebounds in multiple games. That level of production in that aspect of the game wins games. She already has won a lot in high school because of her ability to score, but seeing her do all the little things is incredibly fun to see in person.
Abby Tuttle Abby Tuttle 5'8" | SG North Polk | 2025 IA
The Iowa native has a knack for making the right play at every opportunity. She isn't flashy, but everything she does leads to her team winning games. Tuttle sees the floor well, plays inside and out, and rebounds her area. Since seeing her at Summer Jam, I've loved her ability to change games without dominating the ball.
Lauren Strifling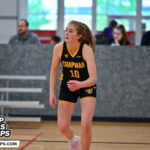 Lauren Strifling 5'10" | CG Homestead | 2025 State WI
The Homestead forward is a skilled four in the 2025 class. She makes plays that are difficult for anyone to guard. However, she can get overshadowed by kids she plays with in high school and AAU. However, in every camp she's attended, people have told me how well she's shown. A day before TOC, Strifling continued to show her talent at an event. She's already an under-the-radar talent.
Antionique Auston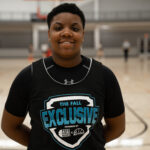 Antionique Auston 5'8" | CG Sun Prarie | 2023 State WI
I never knew how to think of Auston's game until TOC. A question posed to a college coach. The question was regarding what position she'd play at the college level, and the reply was "all of them." That answer changed my thoughts on Auston completely. She's a permanent mismatch. There isn't one person who'd have an easy time defending her because of her wide range of skills on the perimeter and with her back to the basket.