July is one of the most meaningful months when it comes to recruiting. Multiple live periods with a handful of massive tournaments across the country. Today, and tomorrow, I want to highlight some kids who have a chance to raise their stock.
Annika Pluemer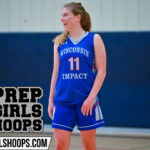 Annika Pluemer 5'9" | CG Brookfield East | 2023 State WI
After receiving her first two scholarship offers in June, July could be huge for Pluemer. She's succeeded everywhere she's been and does everything a coach would want her to do at the next level. She shoots the ball at a high level, can defend scholarship-level wings, and run some offense. She will be a scholarship-level kid, but don't be surprised if multiple coaches raise their interest level this month.
Lily Cayley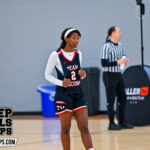 Lily Cayley 5'8" | CG Eau Claire Memorial | 2023 State WI
You won't find many kids with a quicker first step than Cayley. When she decides where she's going, few kids will be able to stay in front of her. The speed she possesses is game-changing. She understands how to exploit mismatches in ball screens and moves her feet well on the defensive end. With everyone's eyes focused on a handful of tournaments, Cayley will have the chance to impress.
Annyka Hellendrung Annyka Hellendrung 5'8" | SG Waukesha West | 2023 State WI
After seeing Hellendrung play for the first time, to say I was impressed would be an understatement. The Waukesha West may have been the most impressive player at Recruit Wisconsin. Her combination of physical and technical talent is unbelievably high, and with her not getting a lot of playing time in high school, coaches will be impressed with what she brings to a team.
Taylor Jacobson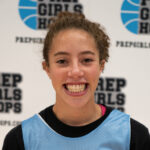 Taylor Jacobson 5'9" | CG Monroe | 2023 State WI
I've seen Jacobson play a lot during the spring and would find it hard to think of any reason why a college coach wouldn't like a 5-foot-10, strong, skilled, and defensive wing. She's had games where she's arguably been the most influential player on the floor. Jacobson has frustrated scholarship-level lead guards and wings and scored at all three levels. Once coaches see and identify her talent, they'll love her as a person. I haven't heard anything that's only positive. It's all out of this world outstanding. She's a special kid who coaches will soon fall in love with if they haven't already.
Lexi Bugajski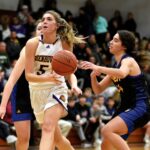 Lexi Bugajski 6'0" | PF New Berlin Eisenhower | 2023 State WI
The New Berlin native may be the most versatile kid in Wisconsin. Bugajski could play one through five and bring positive things to the floor in each role. When she gets to college, she'll likely end up as a slightly undersized four, but she'll excel in that role. The rising senior can pass, shoot, score in the post, and rebound on the offensive end. On the defensive end, she can stay in front of guards on the perimeter for a few dribbles, contest shots in the plan, and rebound. She currently has two D1 and a handful of D2 offers. I fully believe more schools will realize how talented she is this month.