Chicago hosted a lot of basketball this past week. Whether it was our PGH 2K22 event, the WNBA All-Star game, or Nike TOC – hoopers and hoop fans flooded the Windy City for the first half of July. Here are some players who cleaned up the glass and stood out as rebounders at Nike TOC:
Kylee Kitts Kylee Kitts 6'0" | PF DME Academy | 2025 State FL | Southeast All Stars
Kylee gets better each time I see her. Her length and height allows her to snag rebounds over the top of most players. Outside of her rebounding prowess, she had good intensity on defense and put pressure on the ball which made it easy for her to swat away a few shots. She can also knock down the outside shot, and she showcased some nice moves in the paint with a left hook and a spin move/step through that led to buckets.
Khyala Ngodu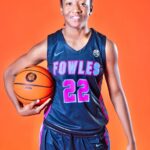 Khyala Ngodu 6'2" | PF Dillard | 2023 State FL | Miami Suns
Khyala is already getting offers after she led Nike Nationals in rebounds and blocks. In Chicago, she averaged 9.3 boards per game against some of the top competition in the entire country against high level EYBL opponents. She has great height, length, and athleticism that help her get up for boards and blocks. The Team Fowles post also was 3rd at Nike Nationals in steals with 2.3 per game. Undoubtedly, she is one of the hottest names in the country right now!
Kailynn Gibson Kailynn Gibson 5'4" | PG iMater | 2026 FL | Florida Lady Huskies
Kailynn balled out in Chicago. She crashed the boards on both ends with a lot of energy and effort. The 2026 guard was aggressive getting to the rim and finished strong inside, too. KG can also knock it down from outside and handles the ball well under pressure and in the open court. She led her FLH 2026 team in scoring in just about every single game at Nike TOC.
Unique Horton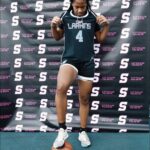 Unique Horton 6'2" | PF Somerset Academy Silver Palms | 2024 State FL | Miami Suns
This was my first time watching Unique play, and she controlled the boards the entire game. She stands at 6'2 or 6'3 with a big wingspan. Every time she is playing, she's a threat for a double-double with how well she rebounds it and can score it inside. If she continues to elevate her game, she could be one of the most sought after posts in her class.
Karishma Ortiz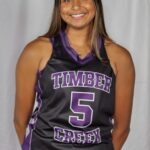 Karishma Ortiz 5'9" | PG Timber Creek | 2024 State FL | BlueStar Orlando
I really enjoyed watching this BlueStar Orlando 2024 team compete. One impressive player was Karishma who communicated well and played hard every second she was in. On both ends of the court, she attacked the boards and had some nice offensive rebounds. After one offensive board, she had a really crafty move inside and finished with her left. Karishma is definitely a name to keep an eye on as a player who markets herself well and keep coaches/evaluators in the loop.
Kayla Nelms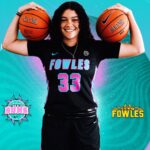 Kayla Nelms 6'1" | PF Miami Country Day | 2024 State FL | Miami Suns
Kayla is known for being a smooth shooter and scorer with the frame of a true post, but she impressed me with her rebounding in the game I saw. She's tall and strong on the interior, so she can go for a double-double whenever she puts her mind to it. Her soft touch inside makes her a huge threat at all three levels. On defense, she has really active hands that leads to a good amount of blocks and steals along with those rebounds she can pull down.
Shanaii Gamble Shanaii Gamble 5'10" | SF Somerset Academy Silver Palms | 2024 State FL | Miami Suns
Shanaii was another South Florida prospect I got to watch for the first time. She rebounded the ball with ferocity and made her presence known on the inside. When she's going downhill, she is tough to slow down and she can finish strong inside with either hand. Shanaii is a great athlete with good elevation which helped her on the boards, in her mid-range game, and inside to secure rebounds.
---
Brandon Fisher is a Senior Scout for Prep Girls Hoops Florida and a Regional Scout for the PGH Circuit. If you have any information on players or teams, please email Brandon at brandonpghfl@gmail.com or DM him through Twitter/Instagram at @BrandonPGHFL.