The Run 4 Roses Basketball Classic is taking place in Louisville, Kentucky from Tuesday July 5th to Friday July 8th. This event will be played at the Kentucky Exposition Center. This is a national basketball exposure tournament that will include some of the top talent in the nation. This article will focus on the New Mexico Clippers 16U in the platinum division. This tournament starts off with pool play than goes into single elimination.
Jordyn Dyer- 5'9 Wing "La Cueva" Class of 2026
Freshman Jordyn Dyer will be a player to keep your eyes on this week during the Run 4 Roses Classic. Jordyn can you beat you off the dribble as well and make you pay from the three-point line. She can absorb any contact and finish around the rim. She plays good defense on and off the ball at a high level. Jordyn Dyer is a player that will give opposing defenses nightmares every time down the floor.
Kapiolani Anitielu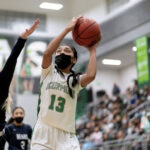 Kapiolani Anitielu 5'10" | PF Farmington | 2024 State NM – 6'0 Guard/Wing "Farmington" Class of 2024
Kapiolani is a player that can play all five positions on both sides of the court. She has a good pull-up jumper and a solid mid-range game. This has opened up her deep long range shooting which makes her a dangerous scoring threat. Kapiolani will be one of the top players in this Classic.
Alyssa Maes Alyssa Maes 5'8" | SG St. Pius X | 2024 State NM – 5'8 Point Guard "St.Pius" Class of 2024
Alyssa Maes Alyssa Maes 5'8" | SG St. Pius X | 2024 State NM is an incredibly smart basketball player with a high basketball IQ. She consistently makes the right plays and makes smart decisions as the floor general for her squad. Alyssa does a good job at running the floor and controlling the pace of the game.
Audriana Wright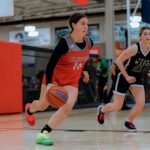 Audriana Wright 5'10" | SF Sandia | 2025 State NM – 5'9 Wing "Sandia" Class of 2025
Audriana Wright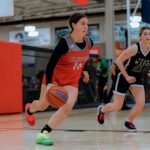 Audriana Wright 5'10" | SF Sandia | 2025 State NM has a nice handle with the ball and can play multiple positions. She can really space the floor with her three-point shooting and can put the ball on the ground and can create her own shot for herself. She is an underrated defender that can guard multiple positions and rebound the ball at a high level.
Brooke Badonie- 5'7 Point Guard "Tohatchi" Class of 2024 
Brooke is the heartbeat of this team and is the engine that makes this team go. She plays the game at a nice pace, she doesn't play too fast but plays under control for her squad. Brooke is the teams defensive stopper and leader. She is an amazing on ball and off ball defender against her match-ups.
Aniya Johnson- 6'0 Forward "Navajo Prep" Class of 2024
Aniya Johnson is this teams post player and starting center. She makes it extremely difficult for other centers that play against her. Aniya also stretched the floor with her shooting which opens up the offense for her teammates. She is the teams top rebounder and interior defender.