Playing in front of college coaches can be nerve-wracking, enough said. Just the thought of being evaluated and hopefully recruited by someone at the next level often is enough to send someone into nervous fits. These girls didn't have much of a problem with that on Thursday:
Bree Allen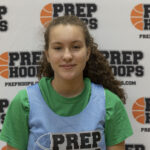 Bree Allen 6'0" | SF Fairland | 2024 OH , 2024 Ohio Valley Dragons Red, PF, 6-0 – There's a good reason the Red team stands solid in the post on defense and in the rebounding category: Allen understands her position better than many players. Not only does she show comfort in the paint, but she also contributes to so many different areas in the colored square. Take her ability at limiting opponents' second-chance points with her boxing out. It's immaculate. She somehow positions herself in front of two opponents, thus opening opportunities for her teammates. Or she can battle down low and come up with the rebound herself. She also moves her feet well in the paint and arrives on help defense at the perfect time.
Ella Kirby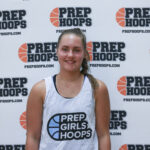 Ella Kirby 5'8" | SG Portsmouth Notre Dame | 2024 OH , 2024 Ohio Valley Dragons Red, SG, 5-8 – Kirby continues to be the best player on this group of Dragons. At least for now.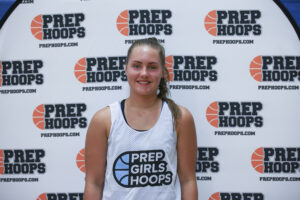 After one month off, she's back with a fire in her stomach and a loud voice on the floor. Could someone surpass her in July? Maybe. But they are going to need to be sharp. Very sharp. Kirby isn't just doing what she did in May. She's taken it up a notch. More than a few really. By all accounts, she looks her best in the most important month of a high school basketball player's life. Her court IQ continually shines through in all scenarios.
Her IQ makes her vision sharper and her passes crisper, really it's as if she sees the floor and the chess game play out in future time. This leads to more buckets, more quick moves, and better opportunities. And she's capitalizing on all of hers. How specifically has she gotten better in just a month? The elevation and release on her 3-point shot is smoother when she's smothered by a defender. She's taking the ball to the hoop more. All of that has also set up her pump fake game. She's freezing defenders on a dime. Overall, there's nothing she really didn't improve on in June, and it's showing on the floor.
Kendra Steele, Team FINAO 2026, 8th, SG, 5-7 – Scottie Pippen, Bruce Bowen and Gary Payton were all repeatedly recognized for their killer defensive games throughout their career.
Steele may be on the way to joining them. As a self proclaimed lover of defense, she more than backed up her prowess on a point-stopping unit at Run 4 Roses. It certainly brought her plenty of attention. Over and over again. Almost every time down the court she did something that impressed me or made me go "Wow." Maybe it is her crazy athleticsm, she's successful in four different sports, afterall. Or maybe she's just an intensensly instinctual player. Whatever it is, coaches need to nuture this love and make sure it grows as she grows in the game of basketball. Anyone who plays defense will always get on the court over someone whose solely an offensive player.
Addie Davis, 2025 Ohio Valley Dragons Red, CG, 5-8 – When her Dragons needed a spark, Addie provided for her team. Time and Time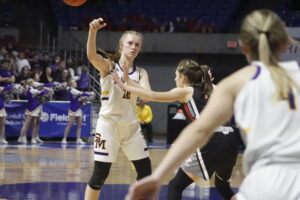 again. Whether it was a 3-pointer or a big defensive play, the combo guard came through with a big electric shock. They proved enough in propelling the Dragons to victories. Coming up especially big in a low scoring first-half of Game 1, Davis hit several big shots and kept her group motivated on the defensive end. If there's one big take away from this game, its that her leadership shined through more than anything. By using her voice and directing traffic, she kept everyone focused and looking towards a victory.