Prep Girls Hoops Missouri takes a look at the top Class of 2024 forwards from last weekend's Run 4 the Roses Classic, which was held in Louisville, KY. The is the first group of forwards that we will feature. We will have a second group of 2024 forwards on tap for tomorrow.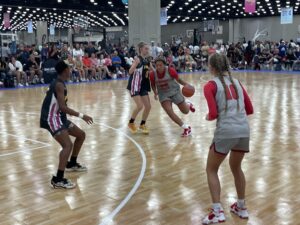 Breona Hurd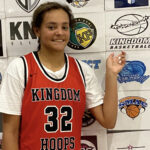 Breona Hurd 6'2" | SF Waynesville | 2024 State MO (Kingdom Hoops 2024): The 6'2″ Virginia commit from Waynesville had a productive week as she showcased her versatility and ability to dominate at both ends at times. I saw her in the first game and she blocked a multitude of shots, including three in one possession. She can score on a variety moves around the paint, but she is comfortable on the perimeter where she can be a good facilitator with her passing and ball handling. She can control the boards and take off on her own to lead the fast break with her handles.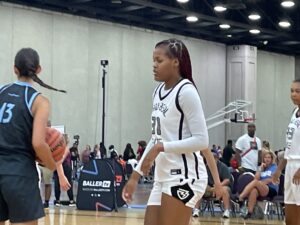 La'Niya Williams (Lady Brad Beal Elite 2023): The 6'2″ forward from Cardinal Ritter can really impact the game at both ends of the floor with her size and mobility. She is quick to the offensive boards where she can gobble up rebounds and get easy putbacks. She moves very well in the post where she can score on her moves or flash cuts away from the ball for easy buckets. She can get out on the break and get easy scores on some impressive rim-runs. She is a versatile defender who can defend in the paint, but can also jump out and defend a guard on a switch.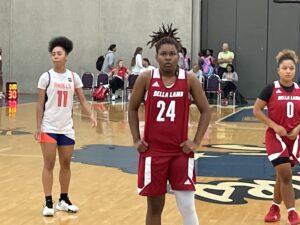 Summer Yancy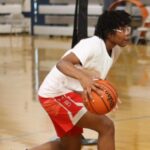 Summer Yancy 5'11" | SF Raytown | 2024 State MO (Della Lamb 3SSB 2024): The 6'0' forward from Raytown is a high-motor athlete who plays the game in attack mode from start to finish. She's physically strong and versatile with her ability to handle the ball and facilitate like a point forward. She is a strong rebounder who loves to compete on the defensive end. She plays with maximum effort, which is a definite skill and it leads to a lot of productivity.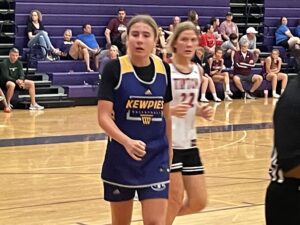 Ashtyn Klusmeyer Ashtyn Klusmeyer 5'11" | SF Hickman | 2024 State MO (Kingdom Hoops 2024): A 5'11″ forward from Hickman who is difficult to guard because she can excel in the post or on the perimeter and she's very efficient in doing it. She has excellent moves in the low post and she can slip on the ball screens for easy layups. She can also hit the 3-pointer and beat her defender off the dribble. She rebounds well and she can use her length to block a shot.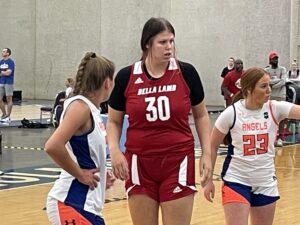 Cady Huffman Cady Huffman 6'6" | C Lee's Summit West | 2024 State MO (Della Lamb 3SSB 2024): The 6'6″ center from Lee's Summit West is a classic back-to-basket player who commands attention inside with her height. When she establishes her position, all it takes is a good entry pass and she's going to catch the ball, turn and score on a drop step. It's simple and very effective. She also keeps the ball high when she rebounds the ball and she can throw a nice outlet pass. She also hit a pair of baseline jumpers from the 10-12 foot area in the game I watched her. She has already received some Division I scholarship offers.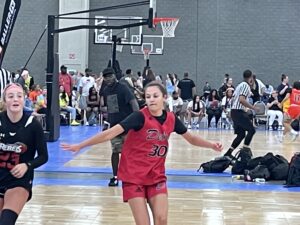 Reagan Wells Reagan Wells 5'10" | SG Liberty | 2024 MO (Della Lamb Gold 2024): A 5'11″ forward from Mt. View Liberty who was very impressive in the game I watched her on the second day of the event. She's a versatile player with a high basketball IQ and she helps her team in a variety of ways. She can really stretch the defense with her ability to knock down 3-pointers. She also keeps the ball moving on offense and she also cuts well without the ball to keep things flowing. She is always in the right position on the defensive end.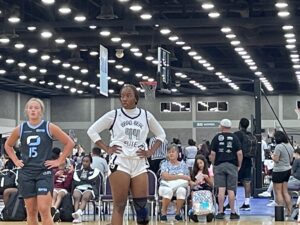 Brittney Rhodes (Lady Brad Beal Elite 2023): A 6'1″ forward from Whitfield who plays a very solid game around the basket. She is really effective against the zone defense, where she has mastered the art of flash posting into the lane, catching the ball and turning to hit the jumper in the lane. She has a very nice shooting touch from 10 to 12 feet in the lane. She is also a good offensive rebounder who does a good job of getting her position and holding it until the shot comes off the rim.