Even though there were hundreds of hoopers in Louisville this week, these young ballers from the Show-Me State made sure their names were heard. These 10 players I have listed below are the epitome of talent in this incoming freshman class, and they all more than proved why at this year's Run 4 the Roses.
Brie Rubel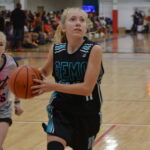 Brie Rubel 5'8" | PG Cape Notre Dame | 2026 MO Ι 5'8″ Ι PG Ι SEMO Sizzle: Uncanny ability to run the show with her next-level court vision and extraordinary decision making. Top-notch shooter due to her accuracy and range while having the ability to rise above taller defenders with her pull-up jumper off the dribble. Dangerous driving the ball and makes acrobatic passes on the move. Fierce and smart defender who mirrors ball handlers, picks pockets and always fights for possession.
Addison Bjorn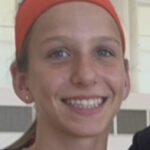 Addison Bjorn 6'1" | CG Park Hill South | 2026 MO Ι 6'1″ Ι CG Ι Della Lamb: Elegant playmaker who makes an impact in every facet of the game while not being overly aggressive. Has fine-tuned moves to create for herself and teammates while being a smooth shooter and scorer from all levels. Next-level instincts and vision, and she is a phenomenal passer.
Kate Rubel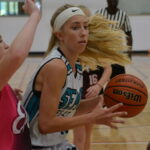 Kate Rubel 6'0" | SF Cape Notre Dame | 2026 MO Ι 6'0″ Ι SF Ι SEMO Sizzle: One-of-a-kind talent who is unstoppable when attacking the basket due to her creativity and explosiveness. No shortage of moves, which allows her to get off floaters and pull-up jumpers with ease. Exceptional in transition as a scorer and passer and hits dagger 3-pointers and clutch free throws. Best protector of the rim in her class with her electrifying shot blocks and length to always contest.
Ava Miles Ava Miles 6'0" | SF Park Hill South | 2026 MO Ι 6'0″ Ι SF Ι Della Lamb: Incredibly smooth in everything she does but is a force when driving, especially with her array of moves like her unguardable spin. Is a threat to pull-up with a defender right in her face as well. Pushes the ball effortlessly and draws much attention inside to be able to kick out to shooters.
Peyton Olufson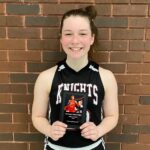 Peyton Olufson 5'7" | CG Incarnate Word Academy | 2026 MO Ι 5'7″ Ι CG Ι Knights Basketball Academy: Exciting to watch when she has the ball in her hands as a knockdown shooter who creates open shots for herself exceptionally well. Incredible drive to the rack and is able to hit no-look passes inside. High energy player who lifts her teammates up with her excitement and is vocal by calling out plays.
Ava Albanese Ava Albanese 6'0" | CG Villa Duchesne | 2026 MO Ι 6'0″ Ι SF Ι Bradley Beal Elite: High-ceiling prospect who already has a range of moves that make her dangerous offensively. She works well around the rim and has a nice hook shot, but she also has a quick trigger shooting the ball. Also has a nice drive and can score with ease due to her runner. Uses her length extremely well.
Jayla McClinton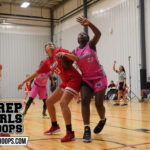 Jayla McClinton 6'0" | PF Raytown South | 2026 MO Ι 6'0″ Ι PF Ι Della Lamb: One of the most physical players I saw in Louisville as she has incredibly strong takes to the rack. Difficult to stop when she decides to attack, but she can also pull-up to keep defenders guessing. Automatic score with the ball in her hands around the rim. Commanding rebounder who also moves the ball well.