There aren't many events that feature 1400+ teams, 1100+ college coaches, 92 courts, and the chance to play on ESPN, but TFN's Run 4 Roses did just that and more. While it would've been impossible to watch all 1400 teams, I did catch quite a few teams and players throughout the tournament's 4 day span. When I looked at my notes at the conclusion of the tournament, there were a little over 100 players that had caught my eye in some way. This series is going to discuss some of those standouts and it'll be broken down by the division they played in (2023, 2024, 2025, and 2026) rather than the player's class. This article features some of the standouts from the 2023 divisions.
Imari Berry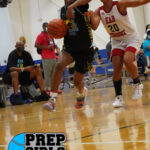 Imari Berry 5'10" | SG Clarksville | 2024 State TN | 2023 TN Sol Black | Class of 2024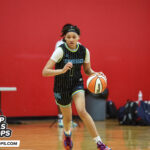 Berry is a special talent. She makes everything look so natural when she's on the court and yet, there seems to be nothing she can't do out there. Elite handles, 3 level scorer, true 2-way impact player, excellent length and athleticism, shifty, rebounds, and has a really high IQ. Defensively, I was so impressed by how well she reads the offense and passing lanes to grab steals or get deflections. Offensively, the moves she makes and the way she can finish is different. It only takes about half a second of watching Berry play to see why so many major D-I schools are after her.
Leah Macy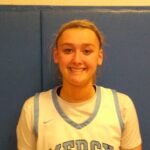 Leah Macy 6'2" | PF Mercy Academy | 2025 State KY | Kentucky Premier 17U EYBL | Class of 2025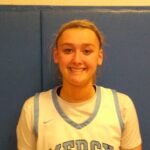 Much like she was in her freshman season with Mercy, Macy has been so efficient and consistent throughout this spring and summer. She can score at an elite level, she can handle the ball, she sees the floor, she makes good passes, she plays strong defense, and she's a smart player. To make all of her skills even more impressive, she is dominating on some of the biggest stages imaginable while playing up at the highest level possible. Macy plays like she is a seasoned veteran out there.
McKayla Miller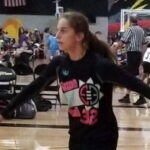 McKayla Miller 6'1" | PG Cimarron | 2023 State KS | 2023 SSA Gameball | Class of 2023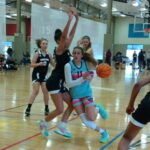 Miller's defense instantly drew me in. The timing on her blocks was so impressive. Miller is long and she uses her length so well. She not only plays excellent defense, but she rebounds strong consistently and does all of the little things. Offensively, she gets into the paint and makes stuff happen. Sometimes that means creating for her teammates and sometimes that means making a move to score herself, but she is a great decision maker and knows when to kick it. Miller showcased her strong ball handling skills and court awareness as well.
Brianna Burgess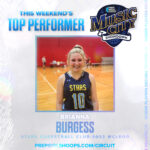 Brianna Burgess 5'10" | SG Creek Wood | 2023 State TN | Stars Basketball Club 2023 Nashville McLeod | Class of 2023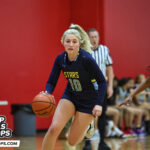 Burgess is a sharpshooter who will go right around you if you close out too tight. She has an excellent outside shot with deep range. She can knock them down even with someone running at her or a hand in her face. And while you have to respect her shooting abilities, Burgess also makes good, strong drives to the basket, so you really have to be careful when it comes to how you play her. She can get all the way to the hoop or she can stop and shoot. Her step back is one move I saw her use effectively in the game I caught. Burgess also has good handles and makes great passes.
Alayna West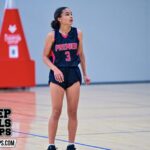 Alayna West 5'8" | PG Madison La Follette | 2024 State WI | 2023 Wisconsin 608 Premier | Class of 2024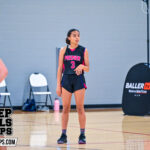 West was handling the ball while being heavily pressured and she made it look so smooth. Her handles are really impressive, but so is her ability to finish around the rim. She is a really shifty finisher, so she can create shots for herself out of nothing. West really impressed me with the way she used her quickness and length. She also showcased her ability to score in other ways, including jump shots off a dribble move, catch and shoot shots, and put backs.
Janiya Johnson | Team Hickory 17U | Class of 2024
Johnson impressed me with her 'never give up' mentality. She was all over the court, making hustle plays that required 110% effort. However, she has a lot of skills as well. She's quick and has a great first step to get past her defender. She was getting to the rim and finishing strong or drawing fouls. Johnson plays fearless and can really shift her body around the rim. Defensively, she really gets after it as well. She can apply a lot of pressure while not letting the offense past her.