The time has come for the 2023 Top Performers this past week at the SCBCA Summer Showcase in North Charleston. The new Palmetto State Rankings for the 2023 Class will be posting really soon – FYI. Let's dive into the coverage right on your source for basketball coverage in the Palmetto State. #RecruitThePalmettoState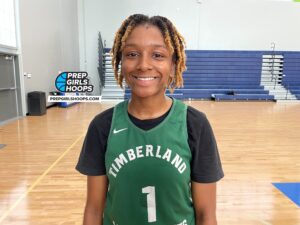 Amiyah Ferguson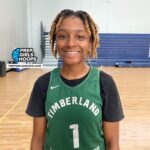 Amiyah Ferguson 5'9" | CG Timberland | 2023 State SC – Timberland HS (St Stephen) 
Ferguson is finally a senior this coming season. Amiyah has been on varsity since the 8th grade and even attend Northwood Academy for a few seasons. Amiyah runs on the Grassroots Circuit with Upward Stars 2023 3SSB. Ferguson came to play in the opener vs Clover HS. Amiyah scored the ball at the rim at ease today with her ability to change speeds in the open court. She does a nice job of switching gears to get by defenders. Amiyah sees the floor very well and has some crafty passing skills.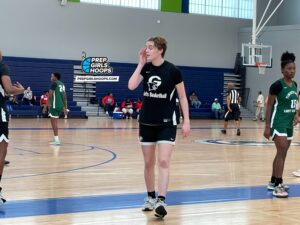 Alyssa Woodlock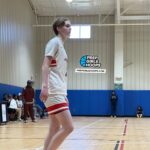 Alyssa Woodlock 5'10" | SF Gray Collegiate | 2023 State SC – Gray Collegiate 
Woodlock does the little things that don't add up in the scorer's column. Alyssa will make a bucket or two but, she brings other intangibles to the floor. She grabs a loose ball, defends on the ball, rebounds out of her area makes a timely shot. Alyssa makes winning plays and really buys into her role on this talented War Eagles squad.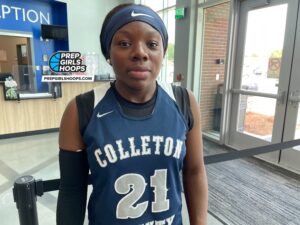 Makayla Chisolm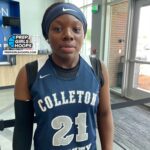 Makayla Chisolm 5'3" | CG Colleton County | 2023 State SC – Colleton County HS (Walterboro)
Chisolm was a pleasant surprise here today with her play for the Lady Cougars. Makayla is a multiple sport athlete playing softball and running track for the Lady Cougars when not on the hardwood. HUSTLE is the only word in her vocabulary with her ability to cover 94 feet in a hurry. Makayla likes to stalk the baseline at times when she is not running end to end on the floor.
Kaelin Davis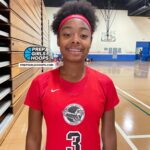 Kaelin Davis 5'4" | PG Military Magnet | 2023 State SC – Military Magnet (North Charleston) 
Davis a left-handed guard is always active on the floor. Kaelin can generate offense on the defensive end of the floor by picking up steals and turning them into transition buckets. She's an absolute ballhawk at times on the floor with being a pesky defender.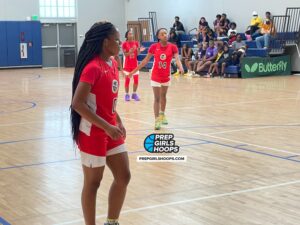 Chazmin Bradley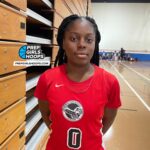 Chazmin Bradley 5'2" | PG Military Magnet | 2023 State SC – Military Magnet (North Charleston)
Bradley likes to utilize the head-fake while slashing to the basket. Chazmin has logged many minutes over the years for Eagles Head Coach Nathaniel Taylor. Bradley a left-handed guard has a nice mid-range game.
Rykia Jakes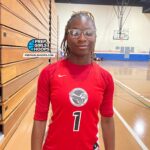 Rykia Jakes 5'5" | SG Military Magnet | 2023 State SC – Military Magnet (North Charleston) (pictured on front)
Jakes is all over the floor making a defensive play, hitting a shot, grabbing a loose ball or rebound. She plays so active at all times and understands on how to play the game. This trio is very special for the Lady Eagles.
** Can Military Magnet pull off a 3-peat in Class 1A this coming season? The Lady Eagles have played in the past 3 straight Class 1A State Championship Games winning 2 of them.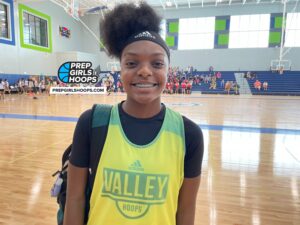 Jaidah Liebert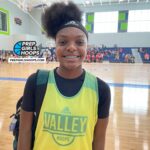 Jaidah Liebert 5'9" | SF Spring Valley | 2023 State SC – Spring Valley HS 
Liebert will make the engine go this season for the Lady Vikings. Jaidah slashes to the basket very nicely and has the ability to score at the basket. She does a really good job of rebounding the ball from her position. Liebert will provide some senior leadership this season for the Lady Vikings and Head Coach Megan Assey.
Talasha Walker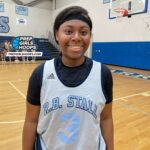 Talasha Walker 5'4" | SG Stall | 2023 State SC – Stall HS (North Charleston) 
Walker continued her solid play over to the SCBCA Summer Showcase after playing well at the Charleston Southern Team Camp. Talasha has a quick shot release and really does a good job with her shot selection on the floor. She likes to work the corners from behind the line for the most part.
It's time to #RecruitThePalmettoState