The summer rankings update of Kansas' 2024 class was released Friday, July 1.  The addition of more than 20 additional prospects brings the count included up to 147.  A shake-up in the top ten brings a new player to the top spot, Blue Valley's Jadyn Wooten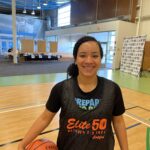 Jadyn Wooten 5'6" | PG Blue Valley | 2024 State KS .  Shawnee Mission South's Camryn Smith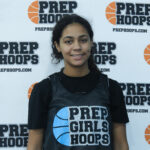 Camryn Smith 5'7" | CG Shawnee Mission South | 2024 State KS and Andover's Brooke Walker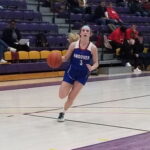 Brooke Walker 5'7" | CG Andover | 2024 State KS make up the remainder of the top three.  Stay tuned for upcoming articles that dig into some of the big moves that were made and share info on the new additions.
My Kansas colleagues Joel Hannagan, Adrian Maloney, and Phillipe McCree have been hitting gyms, watching streamed games and highlights, coaching and training, reading reports, and communicating with a wide range of people to distill the information down to compile an extensive list.  With the amount of out-of-state travel some teams do and with appearances at Prep Girls Hoops Circuit events, many players have also been seen by other PGH scouts as well.  Players out due to injury have not been removed.  As before, I personally would like to thank the parents, fans, other media, coaches at a variety of levels, and especially the players for helping keep our knowledge level high.  The news, photos, video, reports, and comments you have shared with me has been immensely helpful.
Featured image: Topeka 2024 Ayana Leesman defends Blue Valley 2024 Jadyn Wooten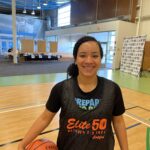 Jadyn Wooten 5'6" | PG Blue Valley | 2024 State KS in the 2022 class 6A state tournament held at Wichita State University. Photo: Robert Kelly.