Below is part 2 of my favorite standouts from Saturday's UA Elite 50 camp.
Madison Roman Madison Roman 6'0" | PF NY |6'0"|PF|'23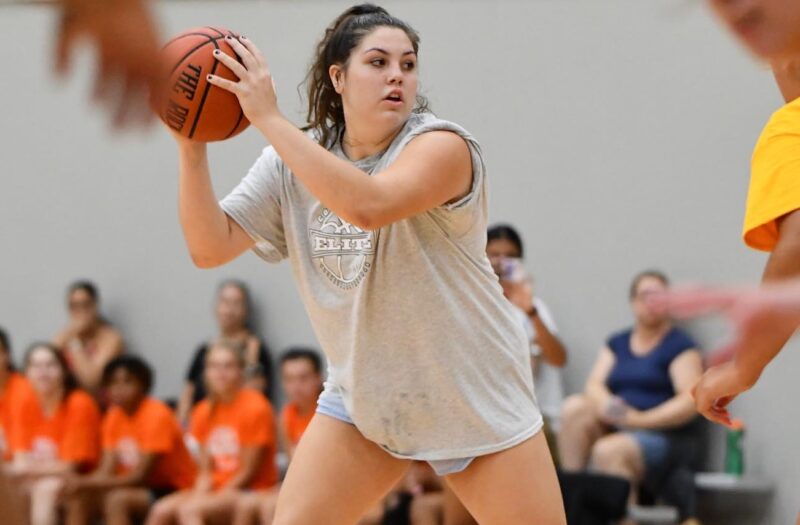 Roman arguably was the most impressive prospect over the weekend, and it had little to do with her scoring. I think she is the best passing '23 big in New England and showed why on Saturday. Roman was deadly in the high post, threading the needle to her teammates and assisting them beautifully. The zip behind her passes, ball placement, and overall decision-making was out of this world. What I liked the most was that for someone who is constantly moving the ball and making plays for others, Roman keeps her turnovers low. This spring/summer was my first time consistently watching Roman on a tournament-by-tournament basis, and I can definitively say that she is a top 5-6 power forward in her class, easily.
Mizan Shell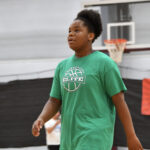 Mizan Shell 5'7" | CG Winchendon | 2025 State NewE |5'6"|CG|'25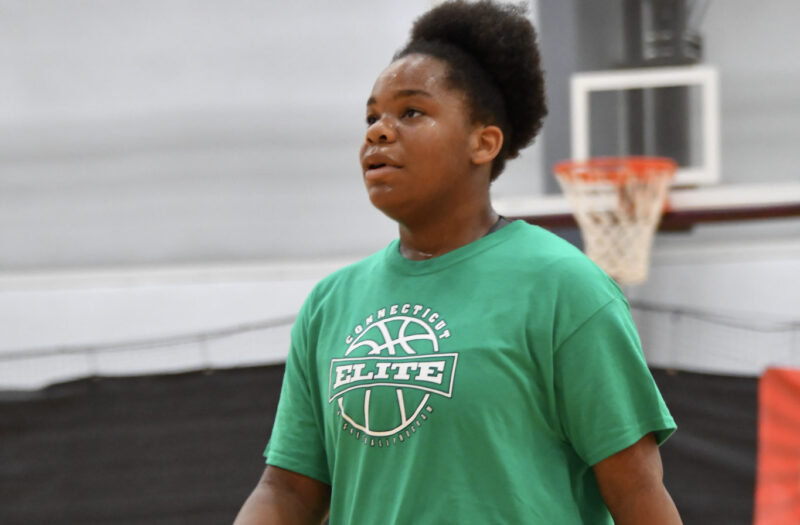 Shell is a guard who did a little bit of everything on Saturday. She handled the ball well, effectively broke down the defense, and got to the rim. I like how physical Shell plays and how she isn't afraid to initiate contact in pursuit of the hoop. She also uses her strength and physicality to be impactful on the glass. Shell plays bigger than she is listed and was putting her imprint on multiple aspects of the game.
Grace Riley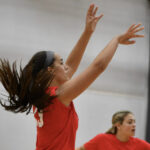 Grace Riley 5'7" | SG Pelham | 2026 State NewE |5'7"|CG|'26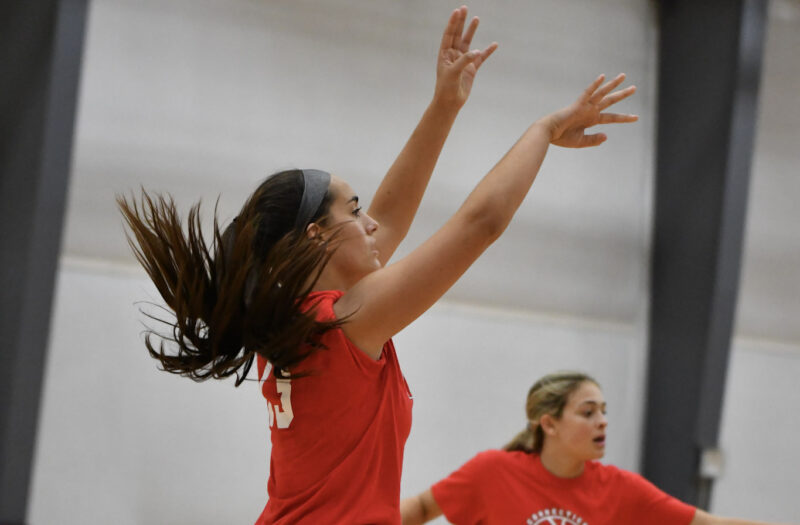 Riley was very impressive when I saw her a week ago at the PGH Freshman Showcase and carried that momentum into this past weekend. She is a talented scorer who is an advanced shot maker for her age. She knows how to keep the defense off-balanced when coming at them in transition and showed good change of speed in the open court. What I liked most about Riley's performance on Saturday was her efficiency. She hit a high percentage of difficult shots throughout the afternoon.
Story Moore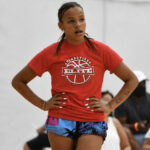 Story Moore 5'6" | CG Governor's Academy | 2026 NewE |5'6"|CG|'26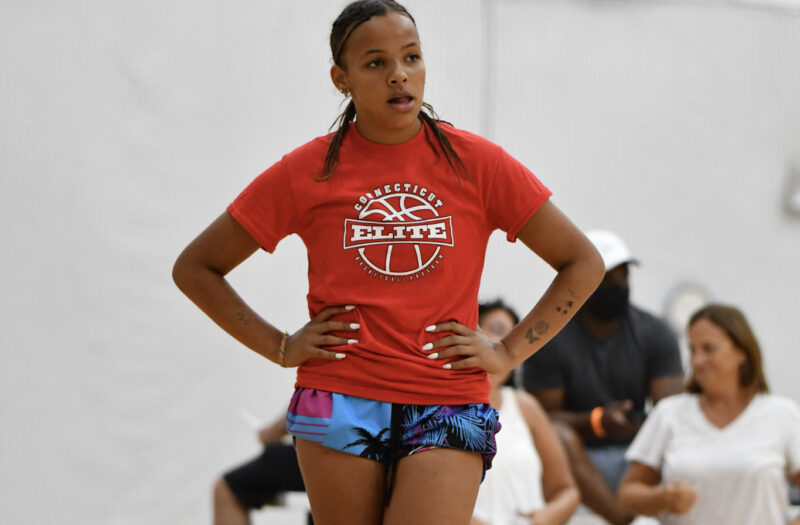 Watching Moore over the weekend, it is hard not to see her potential as a scoring combo guard. First, her shooting range is unreal. Her confidence firing several feet behind the three-point line will immediately get anyone's attention. Second, she is a good depth shooter. Moore ripped these long-range shots as cleanly as anyone on Saturday. Moore also has the upper body strength to power past her defender and get into the second level to create. 
Maddy Steel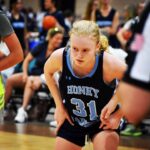 Maddy Steel 5'8" | SG Bishop Feehan | 2025 State NewE |5'8"|SG|'25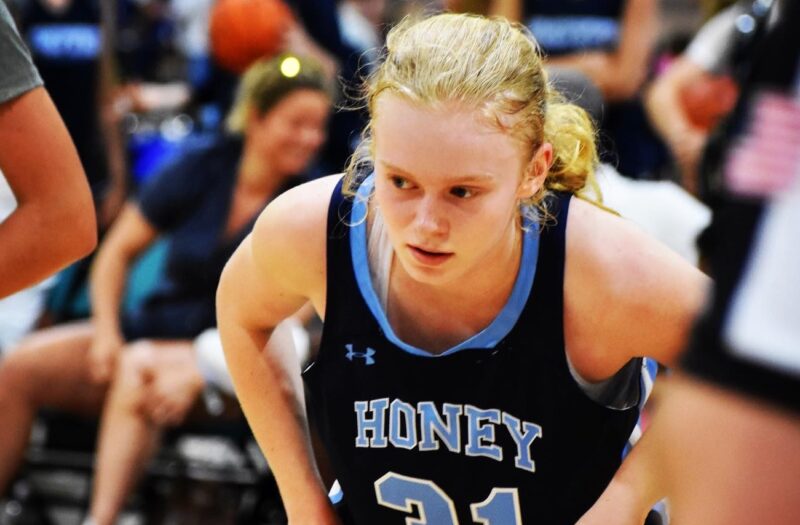 Steel has elevated her offensive game up a notch since the last time I saw her play. She was explosive getting to the rim and routinely beat defenders off the dribble. Steel exploited defenders using her off-hand and was difficult to keep out the paint. Steel recognized that she had a significant advantage on the perimeter and attacked relentlessly instead of settling for jump shots.
Reagan Ward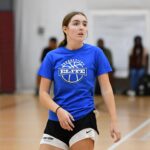 Reagan Ward 5'8" | CG Kent School | 2025 State NewE |5'8"|SG|'25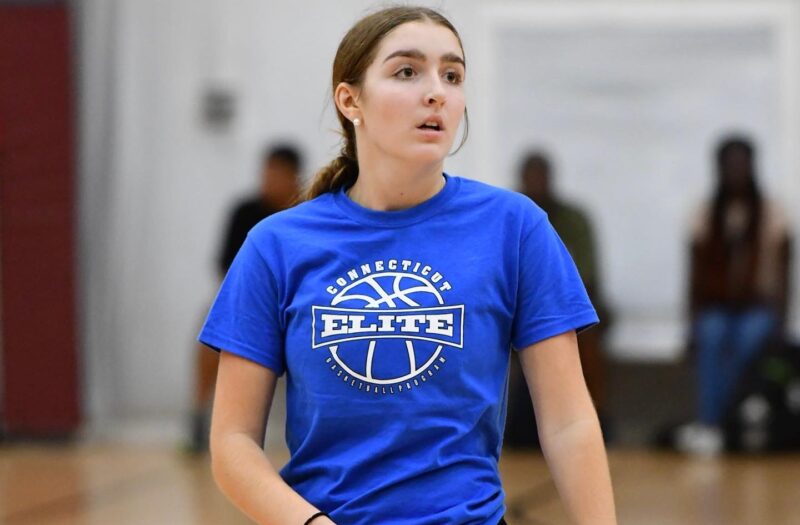 Ward stood out with her energy and effort on both sides of the floor. She made the most out of every possession by communicating, hustling, and outworking her opponent. Ward was highly assertive on offense and took advantage of her scoring opportunities when catching the ball on the wing. She is a legitimate outside shooting threat with a quick trigger. Ward is dangerous off the catch, bounce, or on the move, and defenders had trouble sticking her on Saturday.