More standouts from the PGH New England Top 250 Showcase.
Ellie Cerf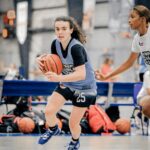 Ellie Cerf 5'6" Bethlehem Central | 2024 NewE |5'5"|PG|'24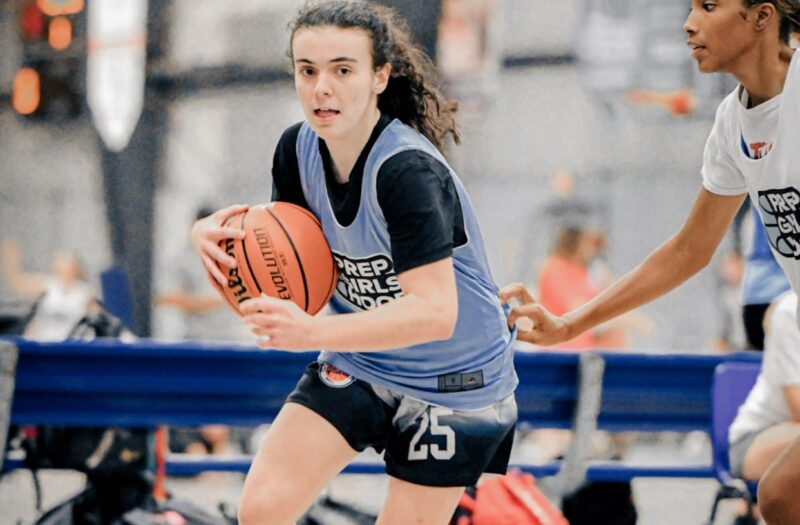 Cerf's high energy and motor made her a must-watch prospect last Saturday. You are immediately drawn to how hard she plays, and she was giving defenders fits by getting paint touches at will. Her decision-making and offensive awareness impressed me, and Cerf did a good job getting her teammates involved in every possession. Considering Cerf has never played with the prospects on her team, I give her high praise for figuring out ways to incorporate everyone in the game's flow with her ball movement.
Alina Abdulina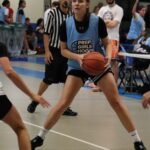 Alina Abdulina 5'11" Hoosac School | 2023 NewE |5'11"|SF/PF|'23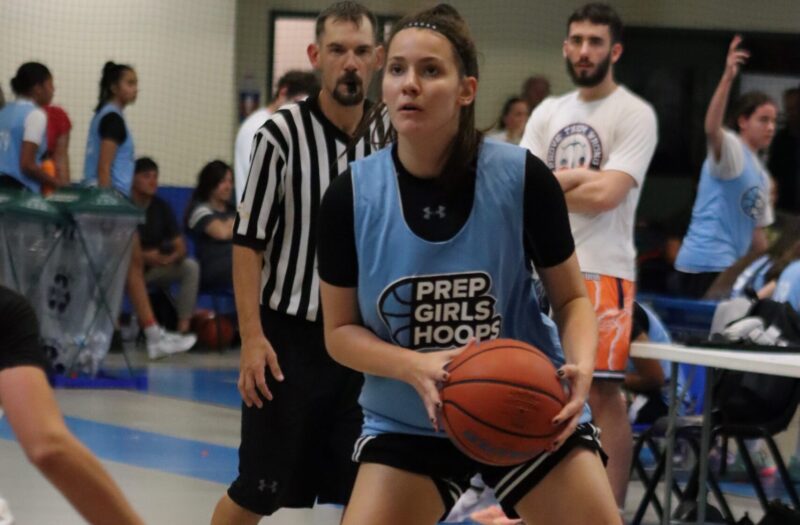 Abdulina's confidence was sky-high at the Top 250 Showcase, leading to high-impact play on offense and defense. Her three-point shot was smooth and fluid; she protected the paint and rebounded well. Abdulina pushed the tempo hard in transition after securing the rebound and looked comfortable handling the ball in the open court. Overall, I think this is the best all-around performance I've seen from Abdulina. It is scary when she puts it all together and contributes in various ways throughout the entirety of a game.
Sophie Hedge Sophie Hedge 5'9" Mercy | 2023 NewE |5'8"|PG|'23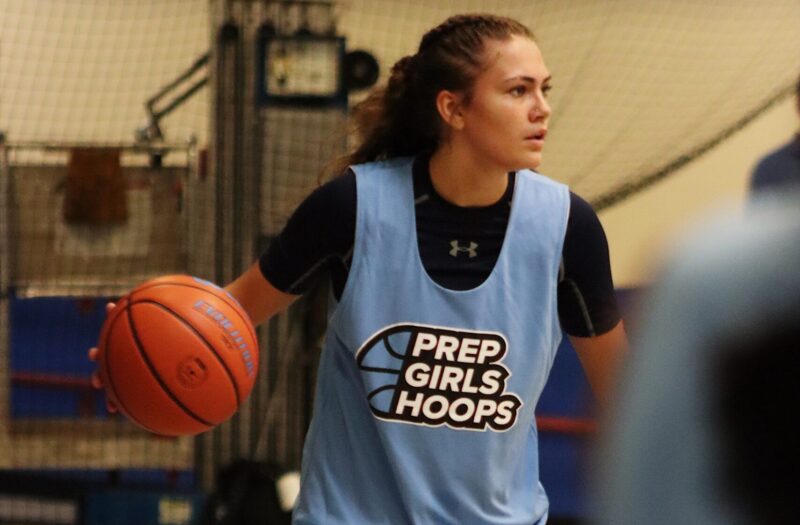 Hedge put on a show from behind the arc last weekend. She showed that at the next level, she will have little to no difficulty cashing in from the college three-point line after ripping 30-foot bombs all night. Hedge's shooting was effortless; she had the green light throughout the showcase; and there was nothing the defense could do about it.
Emma Olausson
Emma Olausson 5'10" | SG Hamden Hall | 2025 NY |5'10"|CG|'25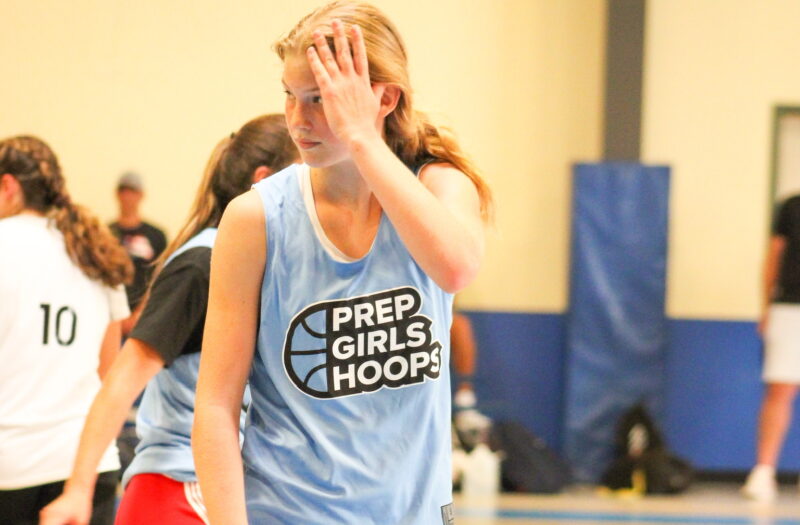 Olausson's size and versatility make her stand out amongst the '25 prospects. She has taken a jump defensively and used her length to disrupt passes and block shots. She also hit threes consistently and did a good job moving without the ball. Whether Olausson was relocating on the perimeter or making hard cuts to the basket, she was trying to find ways to impact the game offensively.
Vyannis Moronta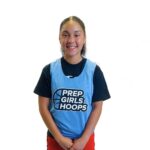 Vyannis Moronta 5'3" | SG Providence Country Day | 2025 State NewE |5'5"|PG|'25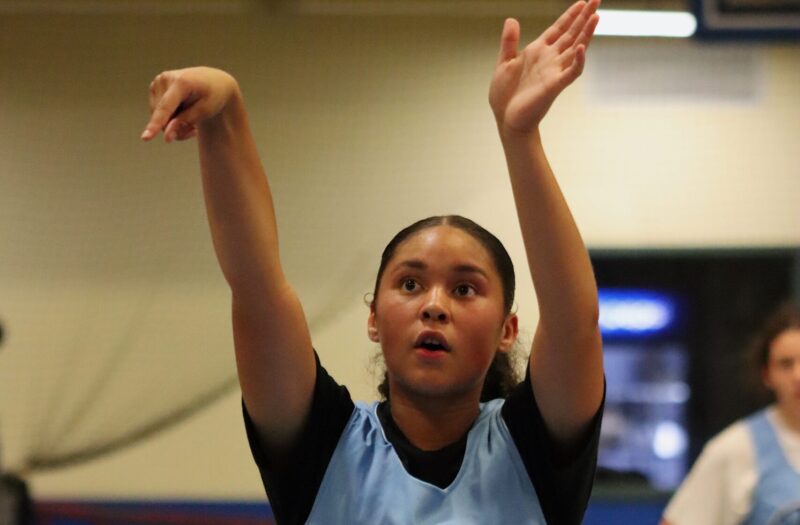 Moronta had a big night filling up the scoring column. I was impressed with how confident a shot creator she is at her size. From three, in particular, Moronta was lights out. She was an aggressive playmaker coming off screens, found the open teammate, and dug in on defense. She consistently sat in her stance and made her opponent work, limiting them from getting to the basket.
Carly McDonald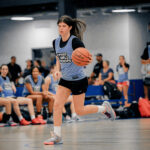 Carly McDonald 5'7" | SG Norton | 2025 NewE |5'7"|SG|'25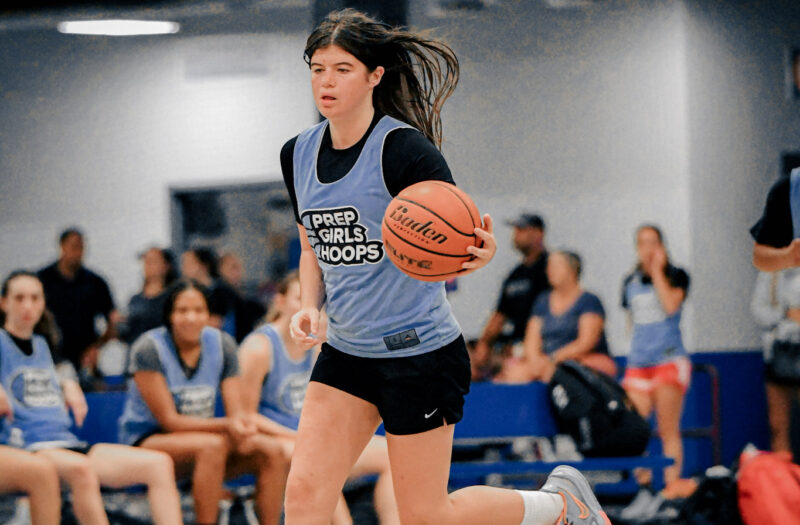 McDonald was a reliable scorer, specifically from the mid-range. She drilled dozens of mid-range jumpers off the catch, dribble, and on the move. She was a great penetrate and kick option for the slashers on her team, and whether contested or not, McDonald delivered.
Amelia Polichetti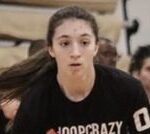 Amelia Polichetti 5'7" | CG St. Mary Bay View Academy | 2024 State NewE | 5'8"|CG|'24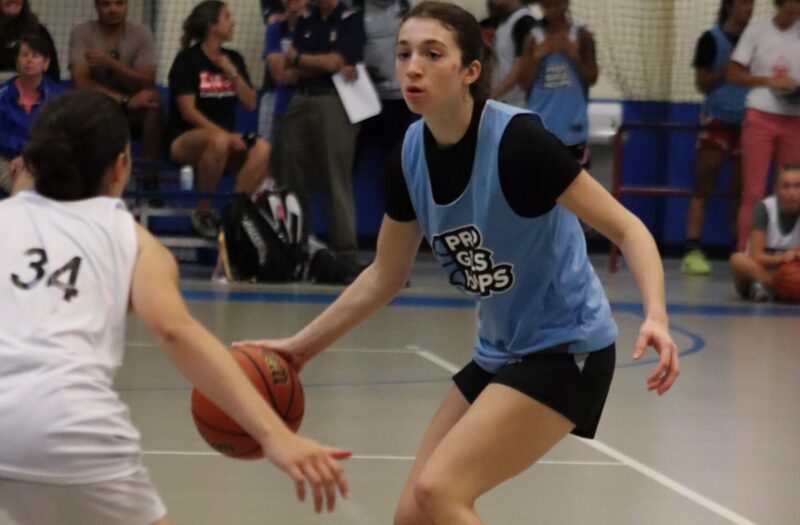 I will put money on Polichetti being the best-conditioned athlete in the gym last weekend. At the guard spot, there weren't many I saw who possessed the combination of upper body strength and stamina of Polichetti. She handled the ball a lot on offense, and Polichetti was under control and didn't let the defense speed her up. She is crafty with a handful of different go moves to get into the paint and is a proficient shooter from three.
Defne Pekinbas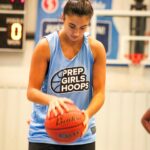 Defne Pekinbas 6'0" | PF Macduffie | 2024 NewE |6'0"|PF|'24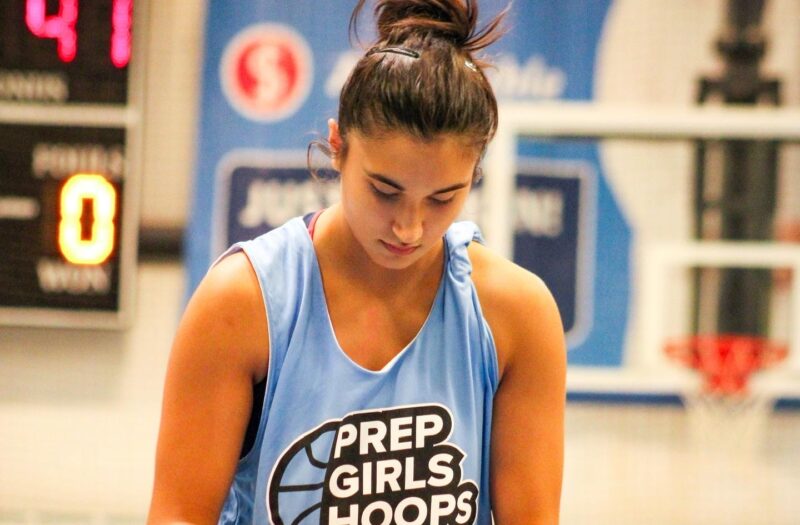 Pekinbas left a great first impression on me last weekend at the PGH Top 250 Showcase. I like her feel for the game; she understands spacing in the halfcourt. Pekinbas was crucial in the pick and roll setting, not only opening up her guards/wings with strong screens but rolling hard and making herself available around the rim.
Kaila Richards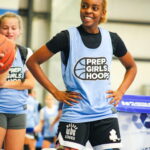 Kaila Richards 5'7" The Hotchkiss School | 2025 NewE |5'7"|PG|'25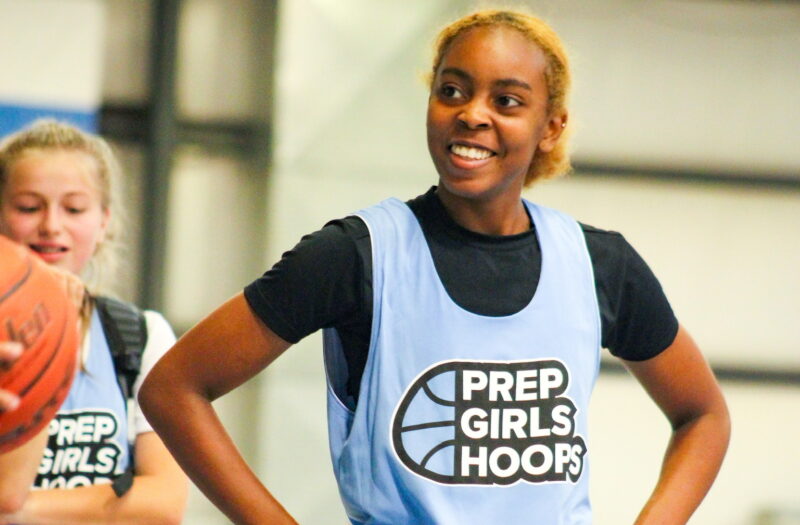 I thought Richards was locked in and ready to play from the jump. Her engagement and aggressiveness on defense alone were enough for me to have her on my list of standout players. Offensively, Richards showed good ball control and skill work with both hands and got to the rack easily. She was very dynamic in transition, whether leading the break or leaking out and getting behind the defense for easy points.
Cali Melo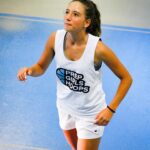 Cali Melo 5'5" Taunton High | 2024 NewE |5'5"|PG|'24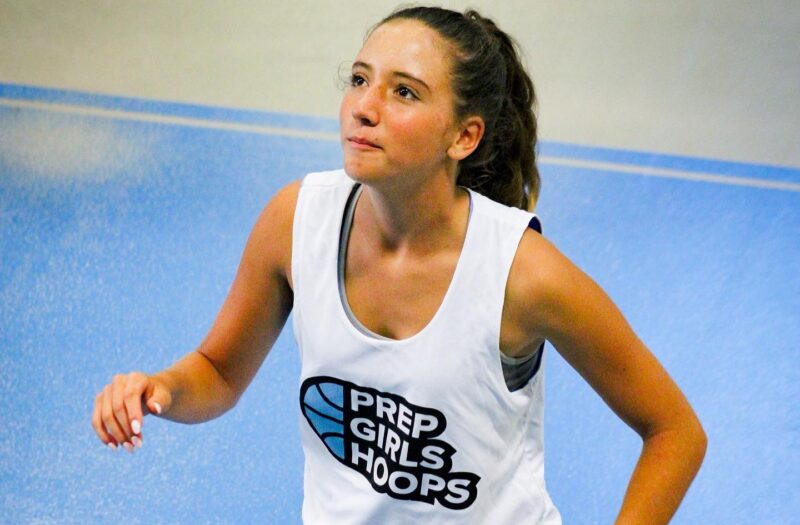 I love Melo's defensive intensity and that she brings it on that side of the ball every possession. She has good foot speed, lateral quickness, and I like how hard she competes. Melo was cutting off angles all night and making life difficult for the ball handler when they tried to drive.