Summer ball won't give you an exact answer… but it sheds light on players who seem to be figuring out the game, and are poised for a huge leap.
Below are the players in MY opinion that have a shot at grabbing this award.
Still regarded as one of the best guards, let alone players in the state, Hoosier's new commit Lenee Beaumont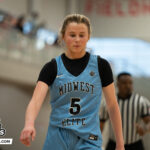 Lenee Beaumont 6'0" | SG Benet Academy | 2023 State IL will be looking to take on more of a scoring and leadership role this upcoming season. Her ability to put up numbers with pace and fluidity at every angle and level on the court is a sure reason for the gap between her and other players. Lenee has the frame, patience, and IQ to change a game's entire outcome for the better. She knows how to facilitate and get her team going, but this year she'll have to flick the switch and show why she's one of Illinois's best.
---
The work tends not to be shown nor talked about by Angelina Smith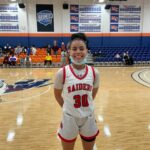 Angelina Smith 5'9" | PG Bolingbrook | 2024 State IL , but when you watch her play you know it's being done. The countless number of D1 offers is a sign as well. She has handles, speed, aggression, and a chip on her shoulder. Her skill set is polished, sharp, and advanced, while the improvement of her jumper is evident too, Smith is evening out her game and it's going to be a show to watch this season. Her team will be making another run for the state title this year as well, Smith will be one of the main catalysts for that tour. With no confirmed commitment date or time in sight… it will be interesting to see what program is blessed with her talents.
The recent Mizzou commit is bound to have another standout season at WY. Whitney Young has always had tremendous talent, and that's still the case. Skylar Jones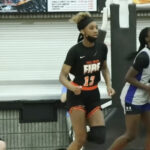 Skylar Jones 5'9" | CG Whitney Young | 2023 State IL has the strength, speed, and toughness to deliver on a consistent basis. Her touch around the rim, accuracy in the mid, and confidence to take the three ball are her main weapons. Defensively, she's a hound. Her frame and athleticism allow her to guard multiple positions and cause problems all over the court. This year's team has talent all throughout the roster, but the senior guard looks to leave an individual impact before she closes her HS chapter.
---
A triple-double type of player. Emily Fisher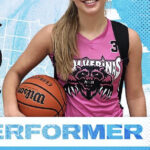 Emily Fisher 6'0" | SF Libertyville | 2023 State #48 Nation IL is forceful, passionate, and a pure competitor. She's the main piece but doesn't shy away from still doing the little things. Diving on the floor, guarding 1-5 and crashing the boards on both sides. Fisher fills up the stat box with high numbers in a multitude of ways, and coming off a 4A Second Team ALL-STATE selection, The future Terp will definitely find her way on the first team if not the big POY award.
---
Having an invite to the USA U18 Tryout trials this past year, was another cement piece on why she's one of Illinois's best. On the low post, her skillset is sharp with a soft touch near the rim and 15 ft out. With many high points and high rebound stat lines last year, Alyssa Latham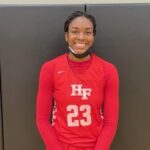 Alyssa Latham 6'0" | PF Homewood-Flossmoor | 2023 State IL is a mismatch issue every night. Her playstyle is isolation dominant, but you can tell she loves to get her teammates going as well. That will be a key focus for her going into this year, if a defense has to worry about more.. then a big final season is near for Latham.
---
2022 Downstate visit, a book of accolades, and last's years POY… Purdue's standout commit Sophie Swanson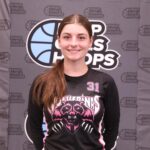 Sophie Swanson 5'10" | SG Barrington | 2023 State IL is still showing dominance. A bonafide three-level scorer, an aggressive defender, and just an all-around high IQ that is contagious. This year with a team that has improved, and a teammate who has emerged as a perfect 1-2 combo, and another chance to take home a state final win… Swanson's game could reach another level this year.
---
Katy Eidle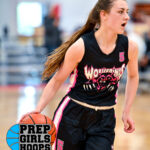 Katy Eidle 5'11" | CG Hersey | 2023 State #45 Nation IL plays the game with ease… she's smooth, patient, confident, and can get a bucket whenever she wants. Her aggression and steady-paced skill set allow her to create shots at ease… while still being able to pick apart a defense to facilitate. She capped last year with the prestigious Illinois Gatorade Player of the Year award, on top of entering the 1000-point club as a junior. As her teammates continue to develop in their roles, the game will get easier for Eidle.. and she'll be on pace for another standout season.
---