Now that the 2023 rankings are finally updated: let's talk about a few stock risers. Admittedly, most of these kids listed are on here are athletes who I was simply wrong on before. However, some of these kids have improved over the last six months. Let's talk about it.
Ayianna Johnson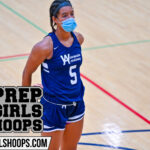 Ayianna Johnson 6'3" | C Jefferson | 2023 State WI
The West Virginia commit has been a kid I've talked about over the last year at length. She's a 6-foot-3 athlete who had outstanding performances over this previous high school season. I thought of her as an elite prospect, but I let other people convince me otherwise, and I'm happy she proved me both right and wrong. There aren't many athletes with her size and skill in the country.
Jorey Buwalda Jorey Buwalda 6'0" | PF Randolph | 2023 State WI
During the high school season, Buwalda plays as a traditional five with a foot in the paint most of the time. Over the summer with Wisconsin Elite, I saw her entire arsenal. She can shoot from 25 feet, battle with high-level prospects on the block, and fire fastballs around the court for passes. She'll likely play a four or undersized five at Milwaukee, but she's a competitor who can physically handle the college level. At the end of the AAU season, I wondered if every Horizon League forward would be able to deal with her.
Nevaeh Thomas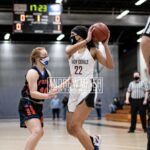 Nevaeh Thomas 6'0" | SF Kenosha Bradford | 2023 State WI
The Kenosha native had an excellent high school season, which led to a respectable campaign for Midwest Elite in the EYBL. Thomas is an excellent defender that can guard multiple positions and get things done on the offensive end.
Caden Krohn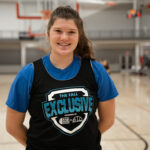 Caden Krohn 6'0" | PF Waukesha West | 2023 State WI
After joining Let it Rain this summer, it took some time for her to figure out what her role was this summer. That said, when July rolled around, Krohn was one of the most impressive kids on that roster. She scored from behind the 3-point line and showed off her post-game against some talented girls, especially in Iowa, for the Summer Finale.
Mallory Ott Mallory Ott 5'10" | SF Oshkosh North | 2023 State WI
I was unsure of what Ott was as a player for Oshkosh North because of that situation. However, seeing her play over the summer showed me she was a talented, versatile forward who could hurt teams in countless ways. Her summer and commitment to Truman State show just how skilled the players in the FVA are from top to bottom.
Ashlyn Knapp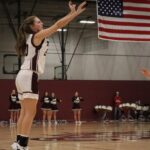 Ashlyn Knapp 5'8" | PG Prairie Du Chien | 2023 State WI
Last season, I loved how aggressive of a playmaker Knapp was. This summer, it seemed like she drew attention from small school coaches, with good reason. Knapp shot the ball incredibly well, got to the basket, and was one of the most underrated passers in Wisconsin.
Anna Fogle Anna Fogle 5'8" | CG Sheboygan North | 2023 State WI
The Sheboygan North guard wasn't on my radar until the AAU season. After I saw her for the first time in Appleton last May, I loved her game. She had all the moves with the ball and scored from everywhere. She's a skilled guard who can make things happen with the ball in her hands.
Jenna Shea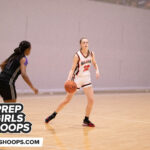 Jenna Shea 5'11" | SG Kimberly | 2023 State WI
I didn't know of Shea until the AAU season, and she showed she could play a 3&D role at the next level. She has the size, mobility, and jumper to help a college program. She has some room to show a little more for Kimberly this season. She could surprise some people.
Tara Wellnitz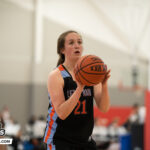 Tara Wellnitz 5'10" | SF Black Hawk | 2023 State WI
The Black Hawk forward was a late add to Let it Rain's team last season, and she did the thankless tasks. She rebounded, fought for position, set some screens, and spaced the floor properly. Wellnitz is good enough to play at the next level. Even if she doesn't score a point, coaches will love her.