Every year Christopher Newport University puts on a one day event for High School teams across the state. With 40 teams in the building, it was difficult to see everyone, but I was able to catch some great matchups. Thomas Dale was the best team in the gym. They have size in the paint and relentless rebounding, quick and skilled guards, shooters and fan support. They are my pre-season favorite to win a state championship. Several other teams looked to be in midseason form as well, should make for a great high school season.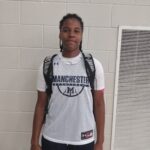 6'2" | PF | 2024
Manchester HS | BWSL EYBL
Mia continued her dominance on the court, playing like a grown woman. She was just too strong and athletic for opponents to handle. She has added a midrange jumper to her game to go along with the power she plays with around the basket. Unfazed by contact from multiple defenders, she was a ferocious rebounder and ran rim to rim.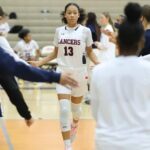 5'11" | CG | 2025
Manchester | Pro Skills Basketball (Richmond) 16U Elite
Rayne played with confidence, game has matured as she was patient with her shot selection and delivered the ball to her teammates with crisp passing against the press. She was consistent shooting the 3 and attacks the paint hard. She has a well developed skill set making her an invaluable player for her squad.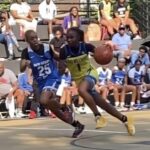 5'6" | PG | 2026
Thomas Dale HS | BWSL
This was my first time getting a good look at Savannah, she does not play like a Freshman. She has a calm, quiet confidence to her game. She was the fastest on the court every game she played, too quick to be trapped and she made pinpoint passes that led to easy buckets. Savannah is a great addition to a loaded Thomas Dale squad.
5'11" | PF | 2025
Catholic | BWSL
Impressive day for Jemma. She displayed a range of skills showing off her ability to handle the ball, interior passing, can step out to the 3pt line and she is a strong rebounder. She has size at 6'1, did majority of her damage in the paint around the basket and off the bounce from the foul line. I was most impressed with her composure as she remained focused and played tough through several missed calls.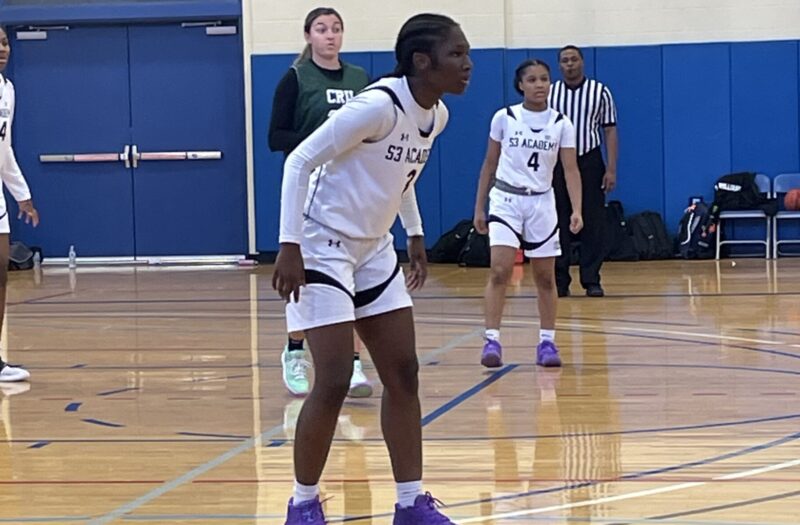 5'7" | PG | 2024
arm | Cap City Ballers
I love the growth and maturity in her game this year. She is explosive and dynamic in transition, first one out on the break for athletic finishes through contact. She has a strong handle, can get to the basket at will and an accurate outside shot which makes her a difficult matchup. She is a perfect fit on the S3 roster.
5'9" | SG | 2023
Meridan HS | GTS Fusion GUAA
Good size at the PG position, standing 5'9. Peyton is a strong lead guard, crafty creator for herself and teammates. Nice shot with 3pt range, used a nice shot fake into a pull up. She was effective off the bounce, getting into paint where she finished in traffic or dropped off passes once she drew extra defenders.  Well conditioned athlete who never looks tired. She applies pressure defensively and consistently guarded 94ft across three games. She has the skills to play any perimeter position at the next level.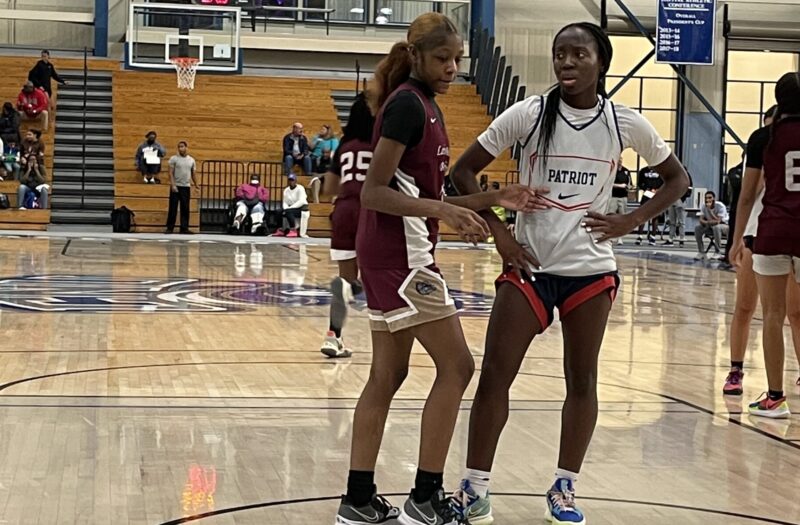 5'7" | SG | 2023
Patriot High School | Londoun Flight
Sydnee has elite athleticism, she can jump out the gym and she is explosive.  Outstanding rebounder from the guard position, she utilized her quickness and aggressive play to get after loose balls. Sydnee's first step is quick and she attacks down hill and gets into space where she hit the midrange or finished at rim. She was able to guard any perimeter position, applies constant pressure on ball handlers and read passing lanes for easy steals.